21 Fantastic Repurposed Thrift Store Finds for Fall Decor
Sharing twenty-one fantastic repurposed thrift store finds for fall decor. These projects are some of the best thrift store makeovers you've ever seen!
Do you love to go to your local thrift store? What about your local garage sales?
These are both places I go to find the items I want to repurpose. It's a great idea to frequent second-hand stores on a regular basis since they get new inventory weekly and sometimes daily.
Yard Sales are another great way to shop for items that you can find pieces to give a new look to.
The following post may contain affiliate links. That means if you click and then buy something, I will make a small commission at no additional cost to you! Thank you for supporting my blog. full disclosure here.
shop for upcycle projects
When I am out shopping at my local second-hand store or a local thrift shop in my area, I keep my mind open for anything that might be a fun project for any season. That's part of the fun of thrift shopping!
Some of the best things I find to give a new purpose to show up at the weirdest times! Like that copper-looking lantern in the upper left of the image above. This looks like fall and winter home decor, but I bought it at a yard sale in the heat of summer!
Also, do you see the black cast iron piece off to the right side of the image? We came across that piece about five years ago at an auction during the spring months. It's used to roll newspapers into firestarters.
People get rid of stuff at the end of seasons so you have to be a forward thinker when you see items like this out of their intended season of use.
It's important to keep your mind open when shopping and look for common thrift store finds like a thrift store tray, a single candlestick holder, an old cutting board, or a wire basket.
All of these items can become amazing thrift store makeovers with a little time, a fresh coat of paint, and of course, a little imagination!
fantastic repurposed thrift store finds
Let's take a look at these awesome repurposed thrift store finds and how I gave them a refresh restyle for the fall season!
This paper mache pumpkin was an easy project. And a fun one too! The first step was to cover the orange color. I used a heavy-duty primer to hide all of the orange tones. Two coats of primer were all it needed to prepare it for the next step.
Have you seen the decoupaged projects floating around on Pinterest? My friend Kim from Cottage in the Mitten recently shared a decoupage pumpkin project and I knew I wanted to give it a go!
The cocktail napkins that I bought on Amazon came in 3 plies. They were easy enough to separate. Then I tore the separated sections into four pieces while also tearing the edges to give an uneven look to the decoupage.
Mod Podge and a small artist's paintbrush will become your favorite things when decoupaging a small thrift item like this pumpkin.
Work in small sections about the same size as the torn pieces of napkin. Apply some of the Mod Podge to the pumpkin then lay the piece of decorative napkin onto the surface.
Use the paintbrush to smooth out the napkin carefully. The napkin is thin so it can tear. Fortunately, the pattern I chose to use hides any tears. Also, you will notice the background of the napkin is white – the same color as the primer!
Once you are finished applying the napkin sections, allow the piece to dry. Give the whole piece a light coat of mod podge or a water-based top coat to seal it!

You'll notice I painted the wire basket in the lovely Boxwood Milk Paint color and placed the pumpkin in it along with some faux fall florals and raffia.
cutting board makeover
The next project doesn't require any hard work. It's a cutting board with a handle. This is a pretty common thrift store find. The only thing wrong with it was one side was damaged. In fact, you'll see the damage in the video later in this blog post.
It needed a little bit of love. And sandpaper. And oh yeah, and an adorable farmhouse decor style transfer!
After sanding the good side of the cutting board with 220 grit sandpaper, I grabbed my workshop knife and hacked at the good side of the cutting board.
Then I applied a coat of Restor-A-Finish in Dark Walnut. The dark color soaked into the cuts I had made and created a used, vintage look.
Crazy I know, but I wanted a used look. There's nothing as funny as taking thrift store items, cleaning them up, and then adding a used look back to it!!
If you are a thrifter and an upcycler you know what I'm talking about!
Applying the transfer was super easy. The directions on the container are really helpful. The hardest part of breathing new life into this old cutting board was deciding which transfer to use! There are some of the cutest designs in this container.
Finally, I settled on the stacked farm animals. I thought the new design on this thrift store cutting board would be the perfect addition to my kitchen counter.
Be sure to watch the video and let me know what you think of it for my kitchen fall home decor.
wooden tray riser
The next piece is one of my favorite little treasures to makeover! You can find a thrift store tray like this one just about every time you go into a thrift shop. At least in my neck of the woods!
When we had our vendor booth spot this is one of the thrift store DIY projects that we sold many times over. The best part about this DIY project is that each one looks different because the unique items used for the components are all slightly different.
If you want to make something similar, look for the wooden trays in the wood section of your local thrift store. You might even find a small wooden box with a missing lid that would work for this easy upcycled project. Also, look for something that can be a pedestal.
I often find single candle sticks or candle stands that have been donated because it's matching partner was broken or missing. The candle stick I found is about 8" tall but you can use any size that suits your desired look.
Whatever you look for, make sure it is solid and has a bit of weight to it. That way it will be sturdy enough to hold whatever you put in it.
These small thrift store makeovers take very little paint. I chose to use this gorgeous warm green called Boxwood. Two coats of paint covered it perfectly. Then I gave it a little distressing for the farmhouse home decor look I like and wa-la, I have a vintage piece that looks like I bought it at a high-end home decor store!
All for under $5! And it's the perfect piece for my communion table decked out of fall!
By the way, the milk paint I used is food safe and so is the wax I used to seal it. So those pumpkin cupcakes on this adorable thrift store find will be safe and sound until hubby and I get to them!

vintage needlepoint artwork
Next up, is this little hand-stitched needlepoint lady in a frame. We found this vintage piece at our local weekly auction. Yep! Not a thrift store, but an auction. These vintage artwork pieces can often be found at thrift stores as well.
The frame on this artwork was very orange and not of quality wood. In fact, I think the frame was resin. I decided to paint it with the same milk paint I already had mixed up for the thrift store wooden tray.
But first, I removed the needlepoint artwork and then lightly sanded the frame. While the milk paint was drying, I washed the little lady with hot soapy water. She cleaned up nicely 🙂
Using a piece of heavy tag board that I saved from a pad of watercolor paper, I made an insert to hold the needlepoint in the frame.
This step is easier to watch than it is to explain so be sure to watch the YouTube video later in this blog post.
After I finished with the little lady needlepoint artwork project, I hung her up in our kitchen near our back entrance. (You can see more about that in my laundry room makeover blog post.)
Any guesses what the little lady is hanging on top of? Go ahead and guess in the comments! Here is a hint: 1800s piano-like musical instrument.
I'm practically giving away the answer! Anyway, the little lady is small – about 7"-8" tall so the vintage piece hanging behind her helps to give her more visual weight in this spot of our kitchen.
Handy tip: Shop Often!
The best tip I can give you when you want to find unique pieces to upcycle is to shop your local thrift stores and second-hand stores often! Little treasures come into your thrift stores each week and sometimes daily!
Here are two more repurposed thrift store home decor pieces for you! You are never going to believe what I paid in total for all six of these projects! I'll let you know at the end of this post. I bet the suspense is killing you!
copper-looking lantern upcycle
This past year, we were able to shop at a couple of yard sales and we were able to find a copper-looking lantern to use as one of our upcycle projects.
The copper-looking lantern was a sad little find. It was rusted, wax had melted all over it, and there was paint spatters from one of my other projects.
I used R.A.D. sanding pads to smooth away the rust and remove the pitting it created. These great sanding pads are flexible and so easy to use on metal like this lantern.
Then I gave it a light coat of clear spray paint with a flat finish. This gave the metal some tooth so that the gilding wax I wanted to use on it would adhere well.
This gilding wax comes in many colors but I chose copper so that this lantern could look similar to its original look.
I applied it with a small brush and a bit of paper towel, allowed it to dry, and then very lightly buffed it.
Next, I added a battery-powered pillar candle to help it look like one of those old-fashioned light fixtures from back in the day. It's sitting next to a home-grown pumpkin on our coffee table so we can enjoy it each evening knowing it won't get hot from a real flame!

cast iron paper roller with pumpkins
The last DIY thrift store project was the easiest one of the whole bunch. So easy in fact, I'll just show you on the YouTube video! BTW, I used leftover pumpkins from another project. I love it when things work out that way!
best thrift store makeovers
Maybe you have a vendor booth spot and are looking for items to upcycle. These repurposed thrift store finds are always popular!
Since you are interested in finding thrift store items and giving them a different purpose, here are some of the projects I've shared here on the blog. Click the images to head over to the post!
more repurposed thrift store finds
Here are some other repurposed thrift store finds for fall that I know you will enjoy! Click any of the links from my blogging friends to see their posts.
list of supplies:
Use the links below to purchase some of the supplies for this project! You are helping to support this blog and all the free tutorials we offer here! Thanks so much!😊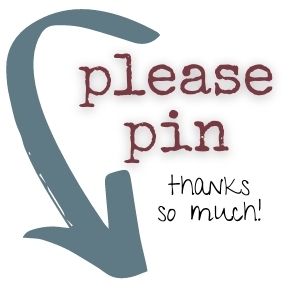 Pin the image below to your home decor and furniture boards! Just click the pin button at the top left corner!
YouTube video
Click the image below to watch me give these thrift store finds a makeover! Be sure to subscribe while you are over there!
thrift store item's total cost
Ok, this is the fun part! Let's see what these thrift store finds cost!
Who am I kidding, it's all the fun part!
pumpkin $5
wire basket $0 (ours)
wooden tray $2
candle stand $1
copper-looking lantern $.50 (50 cents!!)
cutting board $3 (approx)
paper roller $6
Most of the other supplies (except for the napkins) I already had on hand. So the total cost without the cost of the supplier was only $17.50!!
That's my kind of fall decorating!
Thanks for joining our journey!
Thanks so much for joining us for this post! Join our journey so you don't miss any of the fun projects, tutorials, and inspiration that we share with you each week! You can follow us on Instagram, Facebook, and YouTube. We share even more inspiration on Pinterest!
Visit my Amazon Storefront!
Click the button below and head over to our online shop on Amazon!