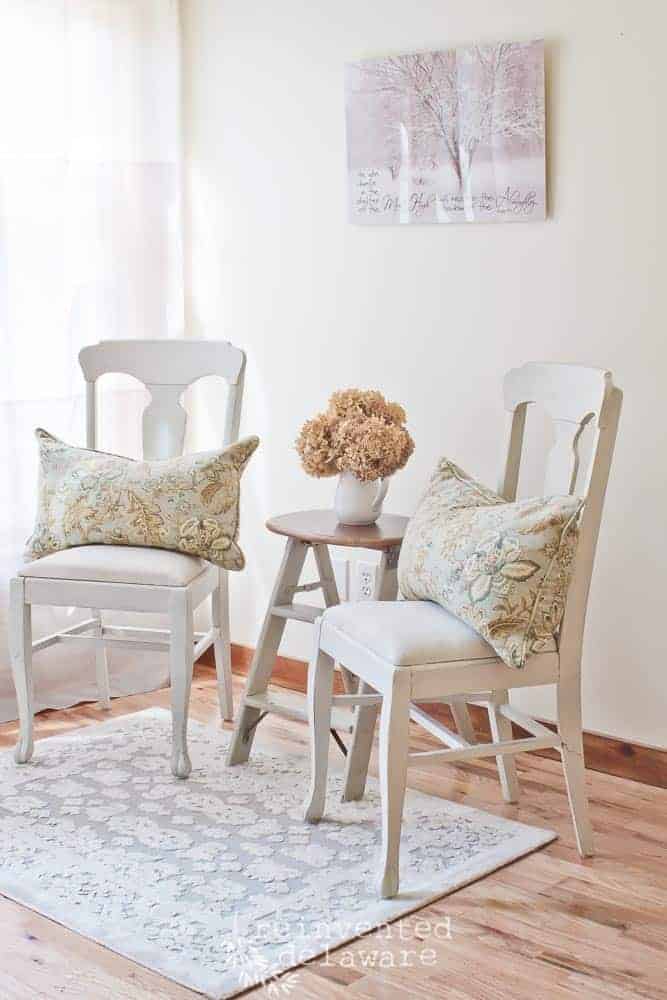 Would you believe that we combined an old ladder and cutting board to complete this step ladder upcycle? Yep! Nothing is safe around here! Ideas are constantly flying around in my mind! Take this old ladder for instance. I mean, who would have ever thought to use it as a side table? My mind is…
JOIN our journey!
Join us via email and we'll send you tutorials, ideas, and all the vintage goodness to your inbox!
A Few of My Favorite Projects!
Lamps, upcycled louvered doors, painted furniture, picket fence projects, frames, furniture parts.
You name it and we have transformed it!
Click on any of the posts to the right and I'll show you the project!
welcome to our journey!
We are so glad you are here!
We are excited to show you how we reinvent, repurpose and restyle all sorts of vintage home decor and furniture!
Grab a paintbrush, a power drill and I'll meet you in the workshop!
If you are looking for an easy way to add a journal decoration to your planner, I've got an easy project for you! A stenciled journal cover! Let's get started on this fun and easy project 😊 There is a video towards the bottom of this post! Be sure to watch it! how to decorate…
Sharing with you our Vintage Christmas Home Tour 2021! Grab a cup of hot cocoa and join me in our home at Christmas! home tours | inspiration Do you love to look into someone's home virtually? I sure do! Since Pinterest began back in 2009, I have enjoyed perusing through other people's homes online. In…
Learn how to make this easy DIY magnolia leaf wreath with orange slices for just a few dollars! Let's get started! DIY magnolia door wreath Do you remember the wreath I made a couple of months ago with corn husks I found while out on my morning walk? That wreath was never intended to save…
OH HI! I'M Cindy!
I'm so happy you're here!
Hubby and I have been reinventing and repurposing for most of our 37+ years of marriage and we want to share our tips, techniques, and decorating ideas with you!
Thanks so much for stopping by!
Follow us on Instagram