How to Restore Old Wood Furniture
Do you want to know how to restore old wood furniture? In this series, I will take you step-by-step through the process!
As an Amazon Affiliate (and other companies including Dixie Belle Paint Company), we earn a small commission on products sold through affiliate links. Your purchases through those links help support this blog at no additional cost. In purchasing the supplies we use and recommend via our links, you help to support the free tutorials we offer you and our other readers. Thank you so much! Read my full disclosure here.
DIY furniture restoration
Restoring old wood furniture doesn't have to be hard. Especially when the piece is already in fairly good condition like this drop-down secretary desk.
It started out as a piece I had planned on painting.
Until one of my Instagram followers spotted it in the background while I was recording an IG story about something completely different and messaged me. She wanted this piece for her home
So the decision to restore the old wood on this piece of furniture was made.
I knew that I wanted to show you a detailed, step-by-step tutorial for this project, so I have gathered links to each post just for you!
prep furniture for restoration
The first step in restoring old wood furniture is to clean it. I used a solution of Simple Green and hot water. You can see the full process by clicking the button below:
There are a few more steps to prepping wood furniture, so be sure to read the step-by-step process in that post.
restore old furniture without stripping
In that post, you will also see how to restore old furniture like this stained, oak drop-down secretary desk without using a stripper. Chemical strippers can be harsh on your skin and in your lungs. I have some methods that don't require strippers.
You can see more of the process of this furniture restoration in the post below. Just click the button!
repair broken wood furniture
While the sanding is being done on the antique furniture, you are bound to see some areas that need to be repaired.
This adorable fold-down secretary desk was no exception. It had two major areas that needed to be repaired.
You might not have these exact repairs on the piece you are currently working on, but knowing how to make these types of repairs will be a great addition to your library of repair methods.
Seeing other repairs can also help you to come up with a creative way to repair your particular piece.
more furniture repair techniques
Here are a few more posts showing how to repair broken wood furniture! Just click the image to see the post.
how do you make old wood look new again
Somehow, I didn't manage to get a shot of the drop-down desk when I applied the top coat, but I used the same method on this dining table top that we restored a few years back. You can see how we did that by clicking the button below.
restore wood furniture
Taking the time to restore wood furniture is a passion for my hubby and me. We really love the idea of breathing new life into old wood furniture instead of throwing it into the trash heap.
And we are so happy when our clients, followers, and readers like you enjoy the process too!
---
---
revive old wood furniture
I hope you have enjoyed this post where I have gathered the links for you to see that you can restore old wood furniture for your own home!
So, let me encourage you to go out to the thrift stores, the yard sales, the auctions or golly, maybe even your grandma's house and find these beautiful pieces that just need a little TLC.
We'll be here to help you the best we can through our tutorials. If you have a question about a specific repair, feel free to ask and we will do our best to help you!
Comment below or send us an email using our contact page. Here is a link to that form!
restore old wood furniture
Here are the links to the full tutorial for this fold-down secretary desk. Just click the image to head over to the post!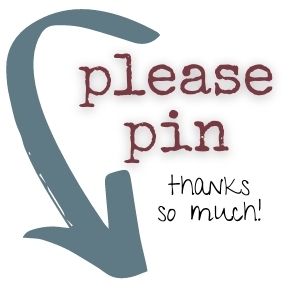 Pin the image below to your home decor and furniture boards! Just click the pin button at the top left corner!
Thanks for joining our journey!
Thanks so much for joining us for this post! Join our journey so you don't miss any fun projects, tutorials, and inspiration we share with you each week! You can follow us on Instagram, Facebook, and YouTube. We share even more inspiration on Pinterest!
---
---
Visit my Amazon Storefront!
Click the button below and head over to our online shop on Amazon!
---