Easy Chair Seat Repair | Antique School Desk Chair
Today, I am sharing an easy chair seat repair that we have used time and again! Plus, you're going to LOVE this rare antique desk chair! And yes, there are TWO of them!!
As an Amazon Affiliate (and other companies including Dixie Belle Paint Company), we earn a small commission on products sold through affiliate links. Your purchases through those links help support this blog at no additional cost. In purchasing the supplies we use and recommend via our links, you help to support the free tutorials we offer you and our other readers. Thank you so much! Read my full disclosure here.
whoa, nelly!!!
"Stop the car!!!"
I practically yelled it with excitement to one of my daughters!
We were headed back to her house after a day of thrifting or shopping at Marshalls, both of which we love to do, I just can't remember what we had been doing!
Those chairs were my only focus!
rare antique desk chair
And then I saw it. One of the most unique pieces of furniture I have ever seen!
And there were TWO of them!!!
Sitting right there in her neighbor's driveway, was this gorgeous pair of desk-chair pieces of furniture! I could hardly believe my eyes!
We have been to countless auctions across the East Coast and endless antique shops but I have never seen such an interesting desk, chair thingy!
And there were TWO them!!
"Do you know that neighbor??"
She said no but she did know one of her neighbors who knew that neighbor!
Woohoo!! That's what I wanted to hear!
call the neighbor!
My daughter called her neighbor, that neighbor called his neighbor and the next thing I knew, I owned two desk chair pieces of furniture that I knew nothing about but just had to have!
For only $30.
Can you believe that?????
I just about came out of my seat with vintage-lovin' excitement!
patent date and makers mark
I started to inspect the desk chairs after the purchase was made and I got them home. There were some minor repairs that I knew I could handle mostly on my own.
And then I turned the desk chairs upside down.
Omgoodness, there in black makers mark ink was the patent date of October 4, 1898.
You have got to be kidding me!!! Needless to say, I was beyond thrilled!
The maker's mark was harder to read – let me know if you can read it!! It's part of the mystery I can't solve 🙂
how to repair a chair seat
The most obvious repair that needed to be made what the chair seat. The slats of oak wood had separated. This is an easy repair with simple workshop tools.
the best wood glue
Titebond Wood Glue is my go to glue. It has a secure hold and will stand the test of time.
For this repair, I ran a line of glue down the separated areas of the chair seat. Then I used my finger to press the glue into the cracks.
Afterward, I used a damp blue shop towel to clean up the excess. I also kept the shop towel handy for the next step.
how to use bar clamps
Bar clamps are a must in a workshop if you repair furniture like these chair seats. Hubby has loaned several of them to me.
Or maybe, I 'borrowed' them!! 😉
The bar clamps stretch from side to side going perpendicular to the cracks in the chair seat.
Then I tightened them up until a bit of the glue squeezed out. That way I knew I made good contact. The damp blue shop towel comes in handy to wipe away the excess glue.
This easy chair seat repair is only halfway finished. The desk chairs sat overnight to dry. I'll come back to the second part of this repair later in this post.

how to fix a wobbly chair
The other repair that needed to be done is an easy one too. The desk chairs were a bit wobbly but all of the spindles on the underside of the chair were tight.
So I checked the bent-wood bracket that helps to secure the chair seat to the chair back.
It was loose. Let's fix that!
I found the area that was loose and decided on a good spot for the repair. It had to be in a spot where the bracket made contact with the chair seat.
I pulled out my power drill and suited it up with a 1/4″ drill bit. Then I drilled through the bracket and into the chair seat about 1″ into the seat section.
Look closely at the image above and you will see the desk chair is on it's side so that I can access this area easily.
dowel rod chair repair
The 1/4″ dowel rod that I had on hand has also been used as a paint stirrer! No worries! That will ensure a tight fit in the hole we just drilled!
The whole dowel rod wasn't needed, so I cut off a section about 2-3″ long.
Next, I filled the hole with Titebond Wood Glue…
…and used my rubber mallet to gently tap the dowel rod into the hole. Make gentle taps so that you don't cause the dowel rod to split.
Also, I tapped enough of the dowel into the hole to be sure I had filled the pre-drilled hole. Expect some glue to ooze out too 🙂
This handy little saw gets used a lot in my workshop! The blade is lightweight, thin, and flexible so it is perfect to cut the dowel off flush with the surface of the chair seat bracket.
A little bit of sandpaper smoothed it out and, wa-la, another easy chair seat repair that is strong and secure without a modern-day screw!
how to fix a broken chair seat video
Let's get back to the chair seat repair. After the glue had dried overnight, I added some oak support pieces that my hubby cut to size for me to the underside of the seat.
Let me show you in another post exactly how I did it. There is even a video to show you how easy it is to repair a chair seat!
How to Fix a Broken Chair Seat
miss mustard seed milk paint
The chair part of this desk chair combo was in pretty bad shape as far as the finish was concerned. The wood was really dry and discolored and even blotchy. The protective finish had completely deteriorated so it was just like raw wood.
So I decided paint would be a good option. I chose to use old-fashioned paint like milk paint since the chairs are so old. Plus, I am a milk paint fan!!
Miss Mustard Seed Milk Paint in Farmhouse White seemed appropriate. Maybe the chairs had been used in a one-room schoolhouse where farmer's children attended.
I like thinking about the people that would have used the antique finds we breathe life back into. I'm a nostalgic old soul on the other side of the screen 🙂
white wax raw wood
You might notice that the desk section of this rare desk chair combo is not painted. That's my way of keeping a bit of the history of this pair of desk chairs.
BTW, I did a bit of research and that's the best name I can come up with for this pair of chairs with desks. In fact, I only found one online that looked like these. They are listed on eBay 🙂
The desk chairs needed two heavy coats of paint. They chipped up perfectly and that adds to the vintage feel of the pair.
is hemp oil good for furniture?
Yes!! Hemp oil helps to hydrate the dry wood. In fact, this pair had three coats of hemp oil over a period of about a week! The wood was like a sponge.
The desktops were hemp oiled and then waxed with Miss Mustard Seed White Wax.
imagine all the learning!
Can't you just see an eager-to-learn student sitting in one of these chairs??
Ok, maybe not so eager, but you can at least imagine a child sitting at this desk chair, can't you?
The white waxed desktops were so soft after I waxed and buffed them. And the white wax helped to disguise the discoloration of the tired wood.
repair the desktops
The desktops were repaired in the same way the chair seats were. Slats of oak wood were used as supports on the underside after I glued all of the cracks and clamped them in the same way I did the seats.
Be sure to hop to this post I mentioned earlier to see the technique I used! Here's the link again!
How to Fix a Broken Chair Seat
Don't the desktops look amazing?? Just think, how many math problems were solved or essay reports were written on this desk?
What do you think of the chippy goodness that milk paint creates? I for one will always love this time-worn look on antiques.
secure repairs
Look closely under the desk area and under the seating area and you can see the oak slats used for the repairs.
Here is a closer look. Those desk surfaces aren't going anywhere now!
And neither are the chair seats! Those oak slats will hold many bottoms on the seats of these desk chairs for years to come!
so glad you stopped by!
Thank you so much for stopping by today! Would you let me know what you think of this post? Were the directions easy to understand? Was it helpful to you?
I would love to continue helping you like this with your own projects! If you have a question about furniture repairs, feel free to ask!
You can comment below or send me an email through my contact form!
We appreciate your support in shopping for supplies through our links. In doing so, you help us to continue to bring you free tutorials like this! We're helping each other!

We would love you to join our journey over on Instagram and Facebook! You can also find more inspiration on our Pinterest page! We're always pinning fresh ideas!
Until next time…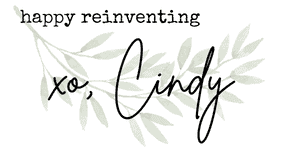 need more furniture repairs?