100 Repurposed Thrift Store Makeovers
Today, I have a fun post for you! Several of my thrifting friends and I got together to share our favorite repurposed thrift store makeovers. We have compiled an amazing list of projects and DIYs that will inspire you to head to your nearest thrift store! Let's jump in for all of the repurposing goodness!
DOMESTICALLY SPEAKING
Don't these sweet votive candle holders look like they washed up on a beach? Maryann shares a great technique to turn new glass into the beachy and frosted glass that is so pretty! Summer is coming and you will want to make these Frosted Glass Tealights for your coastal decor!
My Repurposed Life
Gail had such a great idea for this project! Aren't we always changing out photos of our loved ones? This Photo Display Repurposed Frame will get the job done!
Petticoat Junktion
Do I see a candle stand with a pie pan?? Omgoodness, this is the sweetest repurposed thrift store Candle Holder, don't you think? You won't believe what she paid for the pieces to make it – just a few cents!! Yay for senior citizen discounts at the thrift store!! Way to go Kathy!
Our Southern Home
You know I am a furniture girl, right?? Then you can see why this sweet table caught my eye! Christy must love to give furniture pieces a makeover too – this sweet side table has had two makeovers!
My Uncommon Life of Suburbia
Do you like to corral all of the bottles, makeup brushes, and cotton ball jars into one neat and organized spot in your bathroom? Kristin can help you with that – and in a very stylish way with this Tray Makeover with Peel and Stick Tiles! You will love this repurposed thrift store makeover!
**I have a plan to use Peel and Stick Tiles in my kitchen next month! Stay tuned so you don't miss that easy project! Thanks for the inspiration Kristin!😉
Sadie Seasongoods
Sadie proves that just about anything from a thrift store can be repurposed! This Tabletop Greenhouse blew me away! Isn't it adorable??
House of Hawthornes
In just a couple of months, you will want to put something creative on your front door. Pam has you covered with this adorable Tobacco Basket Spring Wreath! Your guests will feel so welcome!
---
---
Organized Clutter
You must see the before on this Terracotta Pedestal Column to fully appreciate this repurposed thrift store makeover! The transformation is dramatic! The design Carlene created on the top couldn't be prettier and it was so easy!
Shop at Blue
You'll never guess where Suzanne found the wood for the cutest Pumpkins she made! This girl doesn't waste a thing! I think we could be thrifty besties!
Reinvented Delaware
How can I pick just one favorite from the year?? It's kinda like they are all my little children – all being my faves!
But if I had to choose one, I think I will land on this Easy Cake Stand. The whole thing came together for under $5! Maybe that's why I landed on this being my fave – I am the Queen of Cheap especially when a repurposed thrift store makeover turns out this nice!
more repurposed thrift store makeovers
We have gathered 100 of our favorite repurposed thrift store makeovers for you to enjoy! Click any (and all!!) of the images/links below to visit each post! There are so many projects to see – grab a cup of coffee (or two!) and enjoy the posts!
---
my repurposing thrift store lovin' friends
Be sure to stop by my friend's posts to see their favorites for 2021. I am sure you will enjoy all of the repurposed thrift store makeovers. This is a talented group of ladies!😊
Maryann with Domestically Speaking 100 Repurposed Projects to Inspire
Gail with My Repurposed Life Upcycled Home Decor
Kathy with Petticoat Junktion Best Thrifty Decor Makeover 2021
Christy with Our Southern Home 100 Thrift Store Decor Ideas
Kristin with My Uncommon Life in Suburbia 100 Thrift Store Projects for Your Home
Sarah with Sadie Seasongoods 100 Repurposed Projects for Home and Garden
Pam with House of Hawthornes 100 Clever Upcycling Ideas for the Home
Carlene with Organized Clutter Thrift Store Decor Teams' Best Projects of 2021
Suzanne with Shop at Blu My Favorite Thrift Store Decor Team Upcycles from 2021
and me with Reinvented Delaware!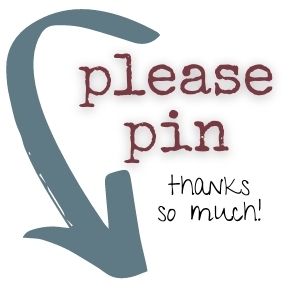 Thanks so much for joining us for this post! Join our journey so you don't miss any fun projects, tutorials, and inspiration we share with you each week! You can follow us on Instagram, Facebook, and YouTube. We share even more inspiration on Pinterest!