Kitchen Appliance Makeover DIY
Does the color of your air fryer bother you? Here's a solution just for you: a DIY Kitchen Appliance Makeover! Let's get started!
As an Amazon Affiliate (and other companies including Dixie Belle Paint Company), we earn a small commission on products sold through affiliate links. Your purchases through those links help support this blog at no additional cost. In purchasing the supplies we use and recommend via our links, you help to support the free tutorials we offer you and our other readers. Thank you so much! Read my full disclosure here.
can you paint a kitchen appliance?
Yes, you can! But first, let's talk about the appliance I am painting today.
It's an air fryer oven. They come in several models, ours is like a small oven. And we use it every day.
Our then soon-to-be-son-in-law gave it to us the year he and our daughter started dating.
Now they are married and expecting their first little baby bundle!
Needless to say, we're keeping the air fryer. 😉
But I'm changing the color!
Use the links below to purchase some of the supplies for this project! You are helping to support this blog and all the free tutorials we offer here! Thanks so much!😊
list of supplies:
how to prep an appliance for paint
This air fryer has an exterior that is shiny plastic and it never gets hot. Not at least anytime we have used it. So I wasn't worried about painting it.
You'll see in the video later in this post that I took the following steps to prep this kitchen appliance makeover:
vacuum the inside and top vent to remove any dust or crumbs with a shop vac
clean with a mixture of White Lightning cleaner and a micro-fiber cloth
dry with a paper towel
tape off the areas you don't want to be painted: the control panel, the silver on the handle, and the glass door
scuff the exterior surface using a super fine grit flexible Surf Prep RAD Pad
Dixie Belle offers a product that will adhere to slick surfaces like the outside of this air fryer. It's called Slick Stick and it is great stuff! The last project I used it on turned out amazing!
According to the directions, there is no need to scuff sand. I tend to overdo things so I scuffed up the exterior in about three minutes.
The first coat of Slick Stick looks a bit rough. See the image on the left? Yeah, like I said kinda rough looking.
The second coat gave more coverage. I sanded between coats and allowed the second coat to dry overnight.
what kind of paint to use on an appliance makeover
Silk All in One Mineral Paint is an awesome product because it includes a primer, the paint, and a sealer all-in-one!
The color Endless Shore was calling my name! I knew it would look lovely with our newly painted kitchen cabinets, so I grabbed the paint, gave it a good stir, and started to apply it with this Dixie Belle Small Round brush.
Just like with Slick Stick, I applied two coats and sanding in between coats to create a smooth finish.
Remember I mentioned removing the door if you are able? The door on my air fryer does come off but I didn't figure that out till I had painted the whole thing!
It's inevitable that the paintbrush will spill over the edges where you don't want it to. So I cleaned up the edges with the superfine sanding pad and a Xacto knife. This is one of the final steps I always take when painting furniture so I decided to do the same on the air fryer.
---
kitchen appliance makeover DIY
And there ya' have it! Doesn't it look so much better? I like to think of this as a Smeg dupe. Have you heard of Smeg? Their products look retro and are usually rounded like our air fryer but they are a bit pricey.
Also, I don't think they carry an air fryer. Let me know in the comments if they do!
Their appliances come in some of the prettiest colors too! Farther down in this post, I am sharing some paint colors that I have seen associated with Smeg appliances. You're going to love them all!
painted appliance before & after
Here is the kitchen appliance makeover before and after shots. Can you believe the difference? That little corner in our café was always so dark but the light color on the air fryer really brightens it up, don't you think?
It coordinates with my ironstone sugar bowl too and that just makes me happy 🙂
It's just a pretty place to make toast in the morning 🙂
BTW, we've been using the painted air fryer for a month every day and it's holding up so well! I've wiped it down several times when I am cleaning up the café each morning and it cleans beautifully!
It's the little things in life that can brighten our day!
more inspiring posts!
If you would like to see the process of painting our kitchen cabinets, click the image on the left below!
The image on the right is a serving tray makeover that I used Slick Stick on. You'll never believe what the tray looked like before I gave it a makeover!
Just click the images below to see the whole post!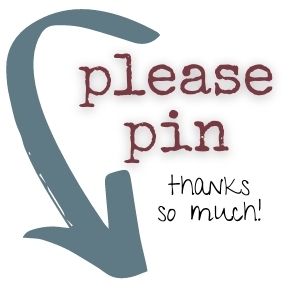 Pin the image below to your home decor and kitchen inspiration boards! Just click the pin button at the top left corner!
appliance paint colors
In case you are looking for more color options for your kitchen appliance makeovers, I've gathered these gorgeous colors by Dixie Belle in their Silk All-in-One Mineral Paint line. Don't you just love them all so much??
Which is your favorite?
The links for the Dixie Belle Products I used to complete this kitchen appliance makeover are listed at the beginning of this post. You can also purchase the other colors by clicking the Dixie Belle logo below.
Thanks for shopping via our links – in doing so you help to support all of the free tutorials we offer here!
Shop for all your paint
supplies here!
Dixie Belle has what you need for your next project!
YouTube Video
Some of us like to watch tutorials as a video so I created one just for you!
Thanks for joining our journey!
Thanks so much for joining us for this post! Join our journey so you don't miss any fun projects, tutorials, and inspiration we share with you each week! You can follow us on Instagram, Facebook, and YouTube. We share even more inspiration on Pinterest!
---
Visit my Amazon Storefront!
Click the button below and head over to our online shop on Amazon!
---