Decorating with Ironstone
See how decorating with ironstone can be simple and pleasing to the eye. This classic dishware is not only useful, but it's also beautiful!
As an Amazon Affiliate (and other companies including Etsy), we earn a small commission on products sold through affiliate links. Your purchases through those links help to support this blog at no additional cost to you. In purchasing the supplies we use and recommend via our links, you help to support the free tutorials we offer you and our other readers. Thank you so much! Read my full disclosure here.
decorating with ironstone
Can you remember when you first started to love ironstone? Or maybe you are just now getting interested in it?
My love for ironstone came within the first two years of being married over 37 years ago. Hubby and I moved in with my father-in-law just weeks after his wife of almost 30 years had died from a long battle with cancer.
My hubby thought it would be a good idea to help his dad go through the grief and I completely agreed.
While we lived there, we used a certain ironstone pitcher for iced tea each night with dinner. Hubby's family had used it at the dinner table for as many years as he could remember and he isn't sure where it came from. There is speculation that it came from his grandmother.
You can see it on the dining table in the image below. It's the one on the right and towards the front of the image. And it's a big one! It holds almost a full gallon of iced tea!
That started my collection of these beautiful pieces. Although I have found many pieces to add to the collection, they could never mean as much as this pitcher.
why is it called ironstone?
We can talk more about my ironstone pitcher collection in another post and I can show you more of that pitcher then.
Today, let's chat about decorating with ironstone. But first, let me say that we use our ironstone every day!
Ironstone is really durable. In fact, that is why it is called ironstone! It is strong and durable like iron even though it doesn't contain iron. It was first created in the early 1800s and is glazed earthenware that was patented by Charles James Mason.
Most pieces are stamped on the bottom but not all pieces have the stamp. It's often a heavy piece that feels solid. It's hard to describe but once you have handled a few ironstone pieces, you can tell whether or not it is the real deal.
See those ironstone soup tureens on the buffet in the back of our dining room? That's what we will take a look at today!
ironstone razor/toothbrush holder
Ok, I know I said we would take a look at the tureens but first let's peek at this little gem! This is a razor or toothbrush holder. Sorry, I didn't get an image of the inside of this unique piece – I will try to remember to snap one the next time we talk about decorating with ironstone!
This little vintage goodie was found at a farmer's sale in Federalsburg, Maryland. We attend each August. For the most part, it's old-time farm equipment and steam engine farming equipment that is displayed.
But they also have vendors who sell their vintage goodies. This piece called my name from the other side of the cornfield aisle! It was only $2. Omgoodness, that just made my day!
vintage ironstone serving tureens
These little beauties can be found at auctions and vintage shops & markets. They are often missing their lids and sometimes come with lids that don't belong to the bottom section!
Missing and mismatched lids don't bother me one bit! They are all lovely to me! We have used these pieces for special occasions as serving dishes. Golly, I've had my daily salad for lunch in them!
When decorating with a collection of ironstone, it's a good idea to group them in odd numbers. Groups of threes and fives work well. But so does just one by itself.
My taste lends itself toward asymmetry with balance like you see on top of this antique sideboard. Having pieces to matchy-match and equal on both sides seems a bit perfect for my taste. The curated look is what I aim for in our home.
ironstone soup tureen
This is the most recent ironstone soup tureen added to my collection. The depth of the dish got my attention right away! Most of these tureens are shallow.
soup tureen or serving dish
By the way, I. have seen these dishes called soup tureens, vegetable dishes and serving dishes. Maybe there is a proper name for them – I use the terms interchangeably.
The crackling on this one is so delicate looking! Isn't it funny how we see age, crackling, and defects on a dish as desirable but we look at our own aging faces in the mirror and don't have the same thoughts??
Let's change that ok? The next time you look in the mirror and see wrinkles, crackling, and age spots instead of seeing them as a negative, see them as marks of beauty.
Just like we see in the soup tureen, deal? Deal!
ironstone pitchers
Just for fun, I added a few images of some of our ironstone pitchers. We will take a better look at these next time!
Ironstone milk paint
Miss Mustard Seed's Milk Paint has a paint color called Ironstone and I have used it several times to paint pieces in our home. This high chair is painted in Ironstone milk paint and more recently, this little Longaberger basket.
Truth be known, I first bought Ironstone milk paint purely because of the name!
shopping for ironstone on Etsy
Etsy is a great place to shop for ironstone. You can read the reviews of each shop and ask questions about the piece before you buy it. Etsy has a huge selection of ironstone pieces but I just strolled through the antique ironstone tureens to see what is available. I also checked out some of the razor/toothbrush holders.
Hope you enjoy looking at these gorgeous pieces – maybe you will start or add them to your own collection!
Click on any of the images below to shop on Etsy for these beautiful and useful pieces!
BTW, the little tureen sitting on the stack of red books is the cutest thing I've ever seen! I might have to get that one for my ironstone collection!
Use the links below to purchase ironstone pieces for your home! You are helping to support this blog and all the decorating inspiration we offer here! Thanks so much!😊

more inspiring posts!
Feel free to click on the images below to see more of our ironstone collection. Look for more posts in the coming months about my collection!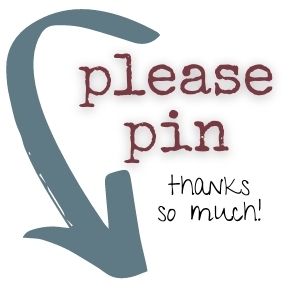 Pin the image below to your home decor and decorating boards! Just click the pin button at the top left corner!
Thanks for joining our journey!
Thanks so much for joining us for this post! Join our journey so you don't miss any fun projects, tutorials, and inspiration we share with you each week! You can follow us on Instagram, Facebook, and YouTube. We share even more inspiration on Pinterest!
use code: 10OFFRD at checkout for a 10% discount!
Visit my Amazon Storefront!
Click the button below and head over to our online shop on Amazon!