Cabinet Painting in Four Easy Steps
Cabinet Painting in four easy steps is doable! That's how you can accomplish the task of painting your kitchen cabinets in just a couple of hours each day! Let's get started!
As an Amazon Affiliate (and other companies including Dixie Belle Paint Company), we earn a small commission on products sold through affiliate links. Your purchases through those links help support this blog at no additional cost. In purchasing the supplies we use and recommend via our links, you help to support the free tutorials we offer you and our other readers. Thank you so much! Read my full disclosure here.
update a kitchen on a budget
Have you ever painted your cabinets? We did about ten years ago when we did some remodeling to our living spaces.
After ripping down a couple of walls and moving our kitchen cabinets in a different orientation, I decided they needed to be painted. They had been natural oak – no stain just a clear coat that showed the natural oak wood and all of its beautiful grain.
The problem was the cabinets blended in with our natural oak floors!
So I went with this color combination when I decided to paint the cabinets about 10 years ago.
I've loved the look of this kitchen for so long but then came the day I decided to change the look completely!
how much does it cost to paint cabinets
Are you wondering how much it costs to paint cabinets? I'll break it down for you using my kitchen. Keep in mind as you go through this post that we have a lot of cabinets!
31 cabinet doors
11 drawer fronts
6 open shelves
framing for all those cabinets
large areas like sides of cabinets, kitchen island, and shelving unit
Yeah, it's a lot of cabinet painting! That's why I tackled this project in small bites! We'll talk about that as the post progresses.
The cost for supplies for our kitchen cabinet painting project was around $143! That included the cleaner, the paint, the fine mist spray bottle, and the 2″ mini angle brush. The other supplies are basic supplies you might already have one hand so I didn't include them in the final cost.
Isn't that amazing?? Here let me say it again: a new kitchen for $143!! Woohoo for painting cabinets!
list of supplies:
Use the links below to purchase some of the supplies for this project! You are helping to support this blog and all the free tutorials we offer here! Thanks so much!😊
You can also click the Dixie Belle logo below to shop for other amazing products!

organize kitchen cabinets
Are you like me? Do you open a cabinet door and realize it's messy and then you have to straighten it then and there no matter what else is going on in your day?
Yeah, that's what I did. But it stopped there. One cabinet got organized and cleaned and then I got back to the task at hand 😉
This step is not really necessary before painting cabinets. But it might be a good idea when you are finished!
step one
prep work for cabinet painting
The first step is to thoroughly clean your cabinets before painting. Dixie Belle offers a dry TSP cleaner that cuts grease and grime from wood and painted surfaces.
Remove the door handles and drawer pulls as you go along cleaning. You can put the hardware inside of the cabinet so you won't have hardware all over the kitchen. 🙂
---
**Wear gloves when using Pristine Clean! I didn't use gloves and my hands suffered. This stuff is powerful even though it looks and feels like regular water! It isn't – trust me, I had to invest in Gold Bond hand cream!
---
But I will say it is so easy to use! Mix one tablespoon with 1/2 gallon of hot water to dissolve. Then pour it into a spray bottle (labeled "Pristine" so you don't get it confused with other cleaners!)
Cleaning is simple, spray Pristine cleaner onto the cabinet and wipe it down with a damp microfiber cloth. It's a good idea to have a clean bucket of water to periodically rinse out your micro-fiber cloth.
Go back over the cabinets with clear water to remove any residue from the cleaner.
step two
scuff sand the cabinet doors, drawer fronts, and framing
Ok, don't get in a dither about this step! We're not talking about getting your power sander! We're just talking about a scuff sand! It hardly creates any dust and goes along very quickly!
You just need to knock off the shine a bit 🙂
Use your sanding sponge and go over the surfaces back and forth with the grain a couple of times. You will have to change out the sanding sponge periodically.
Wipe down the cabinets with a clean microfiber cloth to remove the dust (there won't be much dust at all!)
step three
prime dark cabinets
You might be able to skip this step altogether! Read on and I will explain.
Depending on the color of your cabinets and the color you will be painting the cabinets, you may or may not need to use a designated primer.
Most of my cabinets were painted in a linen color and did not need additional priming. Silk All In One Mineral Paint includes a built-in primer so when covering a color like linen with a color like Salt Water, I didn't need to use a separate primer.
save a little money
Scroll back up to see the dark stain I had previously applied to the base cabinets. Silk would have covered the dark but it would have taken more coats to cover such a dark color with a light color like Salt Water. So I opted to prime the base cabinets with a designated less expensive primer like Zinsser Synthetic Shellac-based primer. Two coats gave the base cabinets enough coverage and helped to save a little bit of the more expensive Silk paint.
YouTube video tutorial
You will be able to see the steps I go over here in the post on the YouTube video. We'll go over each step and you will be able to see a special tool that you can use to paint around the hinges.
You will also see that I used the fine mist spray bottle to illuminate brush strokes and make the paint glide on easily. You will love the mister bottle!
Just click the video below to watch!
step four
paint cabinets without removing doors
Begin to paint the cabinet doors. Paint the cabinets in this order: insets, the area between insets, top and bottom, and last the two sides. Use the fine mist spray bottle filled with water on the brush or on the surface to help the paint glide on. You'll see step-by-step how I do this in the video!
You can see in the video that I chose to not remove the doors. The first time I painted the cabinets 10 years ago I did remove them. It was summer and I could use our garage for the 10 days it took me to complete the job.
It was great to have all of the doors and drawer fronts outside but I learned a valuable lesson about painting cabinet doors in the heat and humidity of the summer months here in Delaware.
pro-tip for painting cabinets
The wood was swollen due to the humidity. It's not visible to the eye and you won't even notice until winter comes. Less humid conditions in the winter shrank the wood and the areas that had been hidden from the swelling became visible – and they were not painted or stained because those areas were not accessible and couldn't be reached with the paintbrush.
It left areas all around the insets of the doors that showed the original natural oak finish. It wasn't anything that a little touch-up wouldn't fix but still, it had to be done months after I painted the cabinet doors!
That's why I left the doors on this time around. I didn't want saw horses set up in our home since it is cold in my garage so leaving the doors on made sense.
DIY white painted cabinets
So, what do you think? Doesn't it look like we turned on a light?? The color is so cheery and bright – we really love our 'new' kitchen!
The whole project took me about 3 weeks. I didn't work on this project every day. My hands are slightly arthritic so I had to have days of rest between painting days.
Plus, you come here to my blog each week for a new tutorial and I didn't want you to miss any! Here are the projects I worked on for you during those three weeks.
Simply click the image to see the post!
our little cafe
Isn't this a bright and cheery place to see each morning as we pour our cup of coffee?
does Silk All in One Mineral paint need to be sealed?
No!! Shout it from the rooftops!! No!
Seriously, after painting all these doors, and drawers, and framing and shelving and cabinet sides, the last thing you would want to do is seal the paint!
Silk All in One Mineral paint includes the primer, the paint, and the sealer ALL IN ONE!!
**The only reason I used an additional primer was to save $$ on the paint.
---
Did you notice the solid piece of wood below the kitchen sink area? That's a new piece of wood that replaced fake drawer fronts that I've not liked for years. It's not finished just yet – I'm saving that for another post!
You will also notice the kick plate is painted in black – we have a fun little addition that is coming in a few weeks – sign up for my weekly email so you don't miss that post! Scroll back a bit to the sign-up form and join our journey!
what kind of paint to use on cabinets
This Dixie Belle Silk Paint is so practical and beautiful All in One! Haha, did you get that??
Seriously there have been many painting projects around here including cabinets like the ones in our laundry room and I must say after using several kinds of paint, Dixie Belle Silk Mineral All in One paint is the best for cabinet painting!
When these cabinets need to be painted again – in tenish years – I'll be grabbing more of this paint!
painting cabinets in small bites
This kind of project can be daunting, I get it. But if you decide to paint your kitchen cabinets or bathroom cabinets (that's in my future!), I suggest you do it in small bites.
Here are two ideas that should be considered:
Do all of the prep work in batches. For instance, remove all of the hardware, then clean all of the cabinets, then scuff sand all of the surfaces, then paint all of the cabinets.
Complete one section at a time. Look at your cabinets as a group, Like our little cafe area. That could be one section. The open shelves could be another section and so on. Complete all of the steps in each section before going on to the next section.
The choice is yours!
more inspiring posts!
Here are some more posts about our easy room makeovers and updates! Click the image to visit the post!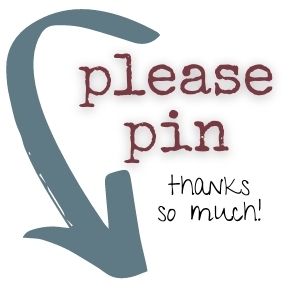 Pin the image below to your home decor and room makeover boards! Just click the pin button at the top left corner!
Thanks for joining our journey!
Did you enjoy this post? If you have any questions, please feel free to reach out! I will answer your questions the best I can!
Thanks so much for joining us for this post! Join our journey so you don't miss any fun projects, tutorials, and inspiration we share with you each week! You can follow us on Instagram, Facebook, and YouTube. We share even more inspiration on Pinterest!
---
Visit my Amazon Storefront!
Click the button below and head over to our online shop on Amazon!
---