Vintage Milk Can Table Makeover
Interested in seeing a fun makeover on a vintage milk can that we turned into a front porch table? You're going to love this fun project!
As an Amazon Affiliate (and other companies including Dixie Belle Paint Company), we earn a small commission on products sold through affiliate links. Your purchases through those links help support this blog at no additional cost. In purchasing the supplies we use and recommend via our links, you help to support the free tutorials we offer you and our other readers. Thank you so much! Read my full disclosure here.
This post is sponsored by Dixie Belle Paint. All opinions are my own. Rest assured that I have used these products and would not share them with you if I wasn't thrilled with the products!
how to use Dixie Belle Silk Mineral paint
For this easy makeover project, I will be using Dixie Belle Silk Mineral Paint. I chose this paint because of its amazing coverage and also because it's an all-in-one product – primer, paint, and topcoat all in one!
How easy is that??
BTW, I'll talk more about the side table itself later in this post.
prep vintage milk can for paint
Remember back in the day when our parents told us to eat all of our vegetables before we could have dessert?
The same applies here; we have to do the not-so-fun part of cleaning before we can do the fun part of the painting.
But honestly, using Dixie Belle's White Lightning makes the cleaning part of any project so easy!
We'll get into that in just a bit.
old milk can decor
Let's talk paint colors for a vintage milk can!
The color I chose for this vintage milk can table makeover is called Oyster. It is a light gray that is almost white and that's just what I was looking for.
Something right about a vintage milk can in white, don't you think? wink, wink!
---
There is an email sign-up below if you are interested in a weekly round-up of our tutorials. I would love for you to join our journey here at Reinvented Delaware!
---
Here are the supplies I used for this project. I've gathered some links for you to make shopping quick and easy! Plus, you are helping me to continue offering free tutorials like this one each week here on the blog!
list of supplies:
micro-fiber cloths
large piece of cardboard

how to clean an old milk can
Cleaning any piece that you will be painting is one of the most important steps and should never be skipped. A clean surface always helps the paint to adhere. Plus I can't imagine painting over dirt, can you??
I mixed the White Lightning according to the directions -about one tablespoon cleaner to a gallon-ish of hot water. Then I grabbed a micro-fiber cloth and wiped the whole vintage milk can table down. I kept rinsing my cloth and wiping down the milk can.
Next, I rinsed the micro-fiber cloth until the water ran clear and used it along with a bucket of clean water to wipe down the vintage milk can again. That step removes any of the White Lightning that is left on the surface.
how to protect the floor when painting
Did you notice the big piece of cardboard under the vintage milk can table? Next time you are in Walmart, head over to the packaging department where all of the packing tape, bubble wrap, and such are.
I found this 18″ x 18″ x24″ box that I knew I would use over and over for painting indoors.
The box came apart at the seams with just a little tug where it was glued and wa-la, I had a really large piece of cardboard to protect the floor I would be painting on!
When I am done with the project, I fold up the box flat and stick it behind my wood filing cabinet in my craft room – out of sight and ready for the next piece of furniture!
what kind of paint do you use on old milk cans?
Whoa, I seriously got off track! Back to the painting.
Dixie Belle Silk Mineral paint can go on any surface, yes ANY! Glass, slate, wood, and metal! This vintage milk can is made of metal so I knew this paint would work perfectly!
It only took two coats of Dixie Belle Silk paint to cover the dark paint that had been painted years ago.
how to whitewash wood with paint
Now, let's deal with that wood top.
But first, let me tell you about the table itself. Hubby came across this vintage milk can years ago and he knew I would love it!
Some girls get roses, I get rusted old milk cans! Be still my vintage and old junk lovin'-heart!
And if it wasn't enough to bring home the milk can, he also made it into a table for our front porch!
Even though he built the top himself from reclaimed pine lumber, you could make this table using a store-bought round board that you can get at Home Depot.
In fact, I will include a link for you in case you have a vintage milk can laying around that wants to be a useful table for your home! You can purchase by clicking the link below:
1 in. x 2 ft. x 2 ft. Pine Edge Glued Panel Round Board
easy method for whitewashing wood
The whitewash technique is so easy. You can see how easy in the video later in this post so I won't go into much detail here.
Basically, apply the paint and wipe it off with a damp cloth. Rinse the cloth and do it again.
Seriously, it's that easy!
how to distress an old milk can
Omgoodness, I love this next step so much!
When the paint has dried completely, I used a small flat-edged chef's knife to scrape off bits of the paint. I do this randomly and quickly all over the milk can.
This technique creates the most authentic farmhouse chippy finish you have ever seen!
And it relieves a little stress at the same time 🙂 Just sayin'!
how to seal wood
The last step is to seal the top. You might be thinking, "Cindy, you said the paint had a built-in sealer so why are you sealing it???"
That is true. Dixie Belle Silk Mineral paint does have a sealer. But as you will see in the video, The whitewashing technique removes most of the paint. This also means the technique removes most of the sealer.
Because of that, I applied three coats of Dixie Belle Top Coat in Flat allowing the proper dry time between coats. In my humble opinion, flat topcoats look farmhousy because it just shows off the natural wood without the shine some top coats have.
Dixie Belle Top Coats also come in Flat, Satin, and Gloss. You choose the one you like best!
what can you do with vintage milk cans
The last step is to sit back and enjoy this vintage milk can table for years to come! Or until the urge to paint it again comes 🙂 I'll be here to help you pick a color!
Ours is on our front porch but you could also use this sweet little table indoors. It could be a nightstand in a boys room – change out the color to coordinate with the room.
Here is another idea: you could put this sweet side table in a living space decorated in the rustic farmhouse style!
No matter where you put a vintage milk can table, I'm sure you will love it!
YouTube video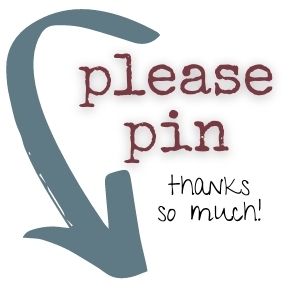 Pin the image below (or any image in this post!) to your home decor and furniture boards! Just click the pin button at the top left corner!
Thanks for joining our journey!
Thanks so much for joining us for this post! Join our journey so you don't miss any fun projects, tutorials, and inspiration we share with you each week! You can follow us on Instagram, Facebook, and YouTube. We share even more inspiration on Pinterest!