How to Paint a Dresser Black
In this post, you will see how easy it is to paint a dresser black. With just two products, these oak dressers will take on a whole new look!
The following post may contain affiliate links. That means if you click and then buy something, I will make a small commission at no additional cost to you! Thank you for supporting my blog. full disclosure here.
This post is sponsored by Dixie Belle.
how to paint furniture black
One of our daughters is expecting a little boy this August and she and her hubby have been busy beavers getting the room ready for him.
vintage oak dresser makeover
They came across this set of dressers on Facebook Marketplace for about $310 and they jumped on them. Both dressers are in really good condition so we didn't need to make any repairs.
The finish was in great shape too. But our daughter wanted a different look for them. Her hubby wanted wood and she wanted them painted.
No worries – we have a solution for both! Hubby also wanted to go with a garage theme for the nursery since he is a master technician and our daughter wanted the dressers to last their little boy for years to come and not necessarily baby-themed.
The look that they are going for was carried through to the dressers.
Supplies for this project are very few. Cleaning products, sanding sponge, paint color, and sealer with a few other items are all you will need!
list of supplies:
Use the links below to purchase some of the supplies for this project! You are helping to support this blog and all the free tutorials we offer here! Thanks so much!😊
prep dresser for painting
Before we dive into painting these dressers, let's prep the furniture pieces for painting. Many paint companies say that you do not need to prep furniture for their paint but I always recommend at the minimum to clean the piece well.
My daughter used her hand-held dust buster to clean the drawer cavities after we removed the drawers. They were so dusty inside!
Getting the dust out will also help to get rid of some of the old smells that vintage and antique furniture can have.
After vacuuming the piece, I used a solution of White Lightning cleaner and a microfiber cloth to clean the whole piece really well. After the cleaning, I went back over the whole piece with a clean, damp microfiber cloth to remove any residue from the cleaner.
The next step is to scuff the surfaces. We are only painting the framing and the sides of the dressers, not the top or the drawer fronts. Surf Prep makes the most amazing sanding pads called R.A.D. Pads. They are flexible and made the scuff sanding quick and easy work.
When I finished the scuff sanding, my daughter went over all of the sanded surfaces with a dry microfiber cloth to remove the dust.
black painted dresser idea
We tagged teamed this whole project – while she vacuumed, I removed the drawers and cleaned them. Then while I scuff-sanded one dresser, she used Big Mama's Butta in Flannel scent (seems appropriate for a little boy doesn't it?) on all of the interior sections where the drawers belong.
The Flannel scent smells so handsome! Big Mama's Butta is a sealer that is a blend of Carnuba wax, hemp seed oil, coconut oil, and beeswax. It nourishes wood, seals chalk mineral paint, and smells amazing!
It works wonders on natural wood too so she applied it to the entire dresser when I was finished painting including the back and underneath both dressers.
Speaking of painting, I applied two coats of Dixie Belle's chalk mineral paint in black called Caviar. It's a rich black that covered the wood perfectly in just two coats.
After both coats were completely dry, we applied Big Mama's Butta to all of the painted surfaces. We used a chip brush to brush it on in sections then went back over the area with a blue shop towel to remove the excess.
stencil designs for dresser drawers
While the paint was drying, we decided to add a stenciled design to the sides of the drawers for a little added surprise each time the drawers are opened. Trippy Blocks is such a cute design for littles but I also think it looks like diamond plate.
Diamond plate is a rough surface that is used in industrial settings to prevent slipping. Since my son-in-law owns his own garage as a master technician, it seemed to be the perfect design for the dressers!
My daughter used a little sponge applicator to stencil the design on the top drawers of both dressers. Time limited us, so we were not able to stencil all of the drawers.
You can see in the images above that Big Mama's Butta was really put to good use. That's something I wanted to mention when you are painting furniture with black paint. If you seal it with a water-based top coat, it can take on a whiteish appearance.
Sealing the paint with natural products like Big Mama's Butta is a perfect solution. The oils in the blend actually soak into the paint and into the wood. The paint and wood both just love it! And it's a great way to get a true black.
painted dresser idea
Painting the frame of a dresser is a great idea for those that love the wood look and the painted look. The painted framing actually helps the wood grain to stand out even more than it did before it was painted, don't you think?
painted dresser before & after
Be sure to scroll back to the beginning of this post the see the before shots of this antique dresser. The difference is amazing!
I would love to know your thoughts on this pair of dressers. Do you like the two-tone look of wood grain with painted areas too?
baby boy nursery
Here is the whole baby boy nursery! The room still needs a few things but they have both really added some fun touches to the room, don't you think?
See the Mustang poster above the crib? The empty space just below it will have a 'lower grille' hanging on the wall. It's a car thing that looks like the grill on the front of a car. My son-in-law is excited to get it on the wall!
more inspiring posts!
Here are two more posts to show you how beautiful painted areas go along with natural wood areas on a piece of furniture.
So, what do you think of this pair of antique dressers? Gorgeous, aren't they? Our little grandson is going to have years and years of use from this set. I can imagine him taking them off to a trade school or college or maybe into his first home.
The best part about painting these dressers was not the color or the amazing Big Mama's Butta or cleaning the pieces.
The best part was spending time with my daughter who is carrying our grandson. I'm so excited to meet him and then watch him grow as he uses this special pair of dressers!
BTW, the shorter of the two will be used as a changing table! Isn't that a great idea? My daughter will add a pad to the top of it soon.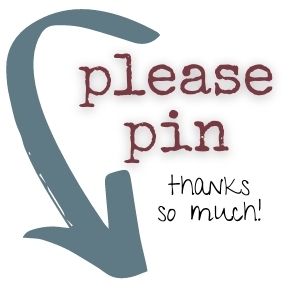 Pin the image below to your home decor and furniture boards! Just click the pin button at the top left corner!
Thanks for joining our journey!
Thanks so much for joining us for this post! Join our journey so you don't miss any of the fun projects, tutorials, and inspiration that we share with you each week! You can follow us on Instagram, Facebook, and YouTube. We share even more inspiration on Pinterest!