Antique Gentlemen's Dresser Makeover
This antique gentlemen's dresser makeover will have you wanting to find one of your own! The difference paint can make is remarkable!
how to refinish an old dresser
Paint is amazing.
It is one of the easiest ways to transform just about anything.
Even a dull and drab piece of furniture like this gentlemen's dresser.
Paint transforms a piece so quickly.
Well at least after you have done all of the prep work!
how to prep furniture for paint
Thankfully, this antique gentlemen's dresser didn't need much in the prep work department.
All he needed was a good shop vac-ing and a good cleaning with Simple green and water.
Then he was ready to paint!
the perfect paint for an old dresser
Yep, I'm calling this one a 'he.'
Since the dresser is a gentlemen's dresser (will talk about why it is a gentlemen's dresser later in this post), I decided on Miss Mustard Seeds Milk Paint in Typewriter.
It's a rich and dark black that comes to life when you apply hemp oil.
The top was left in the natural wood and was sealed with General Finishes High Performance top coat in Flat.
The flat finish of the topcoat gives the look of a hand-rubbed wax finish with the durability of polyurethane.
I love that stuff!!
what is a gentlemen's dresser?
Do you see the box sitting on top of the dresser? There are two of them – one on each side.
These two boxes were used by gentleman for his gloves, his wallet/money clip, his loose change, and his pocket watch.
Those items could be tucked away at the end of a workday and would be ready for the next workday.
handsome drawer pulls
The teardrop pulls add the perfect amount of detail to the carved wood backplates. They cleaned up nicely with a tiny bit of sanding on the wood part and Rub n Buff on the metal part.
Drawer pull perfection!
antique gentlemen's dresser makeover
Thanks for stopping by for this antique gentlemen's dresser makeover.
As you can see, not all makeovers are labor-intensive.
Some just need a quick sanding, a quick cleaning and then they are ready for the fun part – painting!
easy lamp makeover project
See that lamp sitting on top of the gorgeous dresser? I'll show you how I gave a cheap thrift store ugly brass lamp a makeover! This is a super easy project that you will love!! Click below for the post!
Easy Lamp Makeover with Milk Paint
PS. You might notice some differences in the tone of the milk paint color in the images of this post. I usually shoot in natural light in my studio but for this shoot, I used some additional photography lights. I'm not a huge fan of the studio lights but it took this experiment for me to figure this out 🙂
We would love you to join our journey over on Instagram and Facebook! You can also find more inspiration on our Pinterest page! We're always pinning fresh ideas!
Until next time…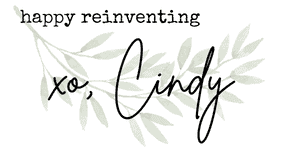 looking for more paint transformations?