Transform any furniture piece with these Dixie Belle Paint ideas for furniture! You won't believe how easy it is to use this paint! I'm excited to show you!
This post is sponsored by Dixie Belle Paint. All opinions are my own. Rest assured that I have used these products and would not share them with you if I wasn't thrilled with the products!
how to prep furniture for paint
Before we start thinking about paint colors, we need to prep this furniture for paint. It's a misconception that prep isn't necessary when using furniture paint.
But that's just not true.
At the minimum, thrifted and antique furniture pieces need to be repaired. The small table on the left needed a little bit of gluing but not much to speak of.
Both tables needed a thorough cleaning.
Before I get ahead of myself, let's go over the supplies you will need for this furniture painting project.
list of supplies:
miscellaneous products:
beeswax
artist's paintbrush
blue shop towels

---
Now that we have that covered, let's get to work on prepping these adorable vintage side tables.
The tables got a good vacuuming with the shop vac. Then I mixed up some White Lightening to clean these tables.
A microfiber cloth in the cleaning solution worked perfectly to get all the crud off of these tables.
It was a sunny day, so I used the garden hose to rinse them off. The table sat in the sun all day.
Dixie Belle paint colors
This part can be the hardest part of any furniture makeover! Choosing the color can be easy if you know what room you will use the piece in but in my case, I don't know what room my customer will choose.
These tables will be sold at our local vendor spot in Wilderlove Handmade and Vintage so I want the colors I choose to be able to go with any other colors that may be in the room they end up in.
So I chose Cotton and Midnight Sky, Dixie Belles white and black.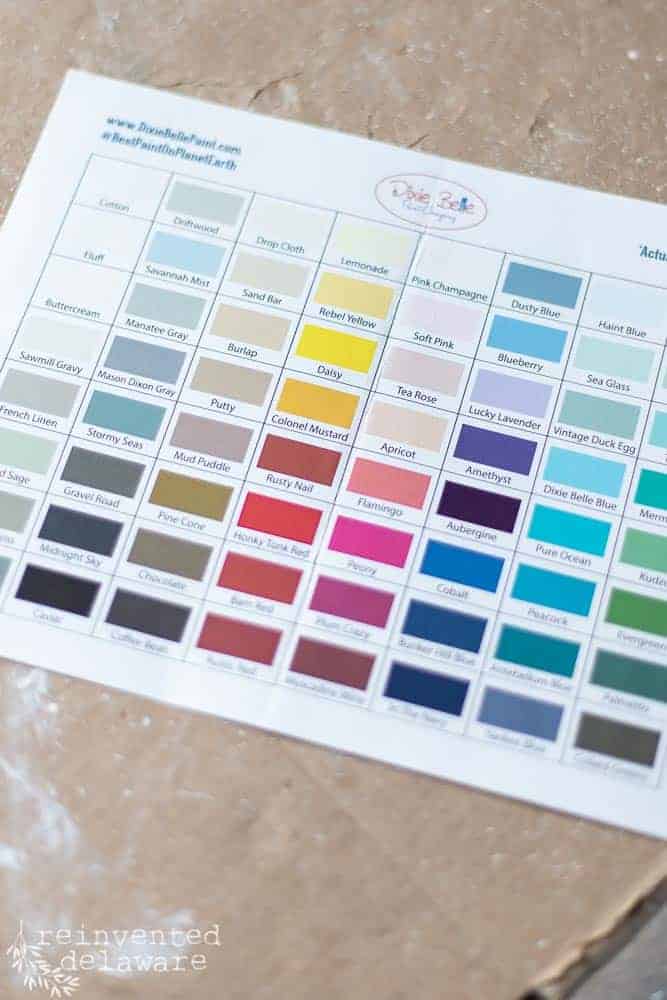 easy chippy paint finish with Dixie Belle
The table with the turned spindles is a good fit for a chippy finish. In order to get that chippy action happening with Dixie Belle paint, I need to create a resist. Beeswax is perfect for this technique.
I used a chunk of it and rubbed it on the surfaces in the areas I wanted the chippy look. I applied the beeswax pretty heavily because Dixie Belle Chalk Mineral Paint sticks to surfaces really well!
After applying two coats of Cotton to the small table, I used a metal putty knife and a small chef's knife to scrape off the paint in the areas I had applied the beeswax.
You'll see this technique in action in the YouTube video below.
The metal putty knife also created a pattern on the texture that I created with the paintbrush when I painted the small table. I talk about that on the YouTube video as well so be sure to watch it. You'll see the video further down in this post.
Hey while you are over on YouTube, be sure to subscribe to my channel for more tutorials!
does Dixie Belle paint need to be sealed?
No, Dixie Belle Chalk Mineral Paint does not need to be sealed!
Technically, I did not have to use Big Mama's Butta on this small chippy finish table. I love finding a reason to use it!
This amazing wood conditioner is scented in a wonderful citrus smell that soaks into the paint the wood and frankly, is lovely to smell! It can also help the old musty smell that antique furniture can have.
YouTube video tutorial
Here is a video I made for you! Hope you enjoy it! Click the image to watch the video on YouTube!
do you like chippy paint finishes?
So what do you think of this easy chippy finish technique? So easy, isn't it? And the finish will last for years and years! This corner table would be the perfect place to drop your keys as you come in the door. Or tuck it into a corner of a room as a plant stand or lamp to bring life into the room!
We're not finished yet! I still have another Dixie Belle Paint Idea for you!
Dixie Belle paint ideas
Not everyone likes the chippy finish and not every piece of furniture is suited for it either.
This small table didn't call for a chippy finish. Here are the steps I took to create this non-chippy look:
scrub the piece with a White Lightning/hot water solution
rinse the piece well
use a fine-grade sanding block very lightly over the whole piece (it was VERY shiny!)
wipe down with a microfiber cloth to remove dust
apply two coats of Dixie Belle Midnight Sky allowing to dry between coats
apply one thin coat of Big Mama's Butta Orange Grove to make it all smell amazing!
**Dixie Belle Products can be purchased through our links! Thank you!
painted furniture
Do you agree that this table didn't call for distressing? Before you pick a piece of furniture, decide if you want a distressed, chippy finish or a clean, traditional finish. Choose your furniture piece accordingly. 😊
---
one paint, two looks
Isn't paint amazing? It's so easy to transform the look of furniture with paint. And how amazing is it that you can create two totally different looks with the same paint??
That's a win, win in my book!
chippy finish vs traditional finish
Which do you prefer? The chippy finish of the white table or the traditional finish of the black table?
I definitely lean towards the chippy finish for our home although I really love both looks!
I hope you enjoyed this post on Dixie Belle Paint ideas! Let me know your thoughts about this paint in the comments below! Or maybe you have a question about the paint line – feel free to ask or send me an email via my contact info at the top of this blog.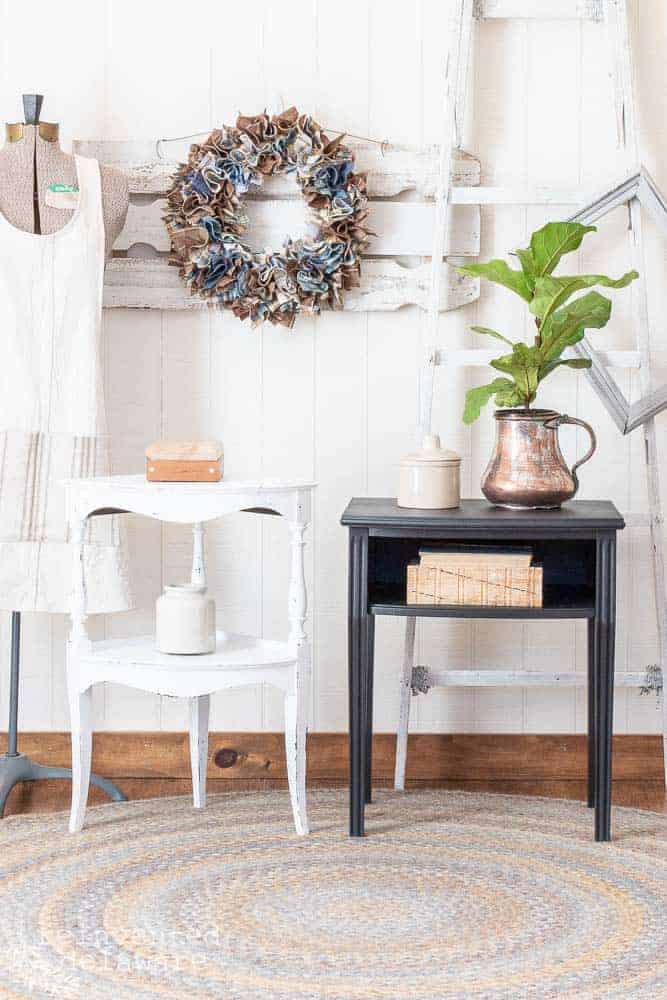 Dixie Belle supplies you might need:
I've gathered some supplies together that I used for these Dixie Belle paint ideas. The links are at the top of this post in the Supplies list. You can also click the Dixie Belle image below ⬇️ ⬇️ and shop the site directly!

Thanks for shopping via our links – in doing so, you help to support our blog and all of the tutorials we provide for you! 😊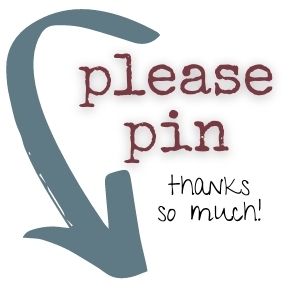 Pin the image below to your home decor and furniture boards! Just click the pin button at the top left corner!
Thanks for joining our journey!
Thanks so much for joining us for this post! Join our journey so you don't miss any fun projects, tutorials, and inspiration we share with you each week! You can follow us on Instagram, Facebook, and YouTube. We share even more inspiration on Pinterest!
Until next time…