End Table Makeover Idea w/ Dixie Belle
Are you looking for an easy end table makeover idea? You will love this idea that uses a surprise for the tabletop!
Be sure to read to the end – I have a YouTube video that goes with this tutorial!
As an Amazon Affiliate (and other companies including Dixie Belle Paint Company), we earn a small commission on products sold through affiliate links. Your purchases through those links help support this blog at no additional cost. In purchasing the supplies we use and recommend via our links, you help to support the free tutorials we offer you and our other readers. Thank you so much! Read my full disclosure here.
end table makeover idea
We've painted furniture and upcycled furniture and flipped furniture and restored furniture so many times over the last years of being in business as a vendor booth owner.
And I wonder if I will ever run out of table makeover ideas. It's certainly possible. But with so much inspiration around, I feel like I've only scratched the surface!
Not on my furniture pieces, of course! We'll have no scratching of surfaces on our finished furniture makeovers!
Unless of course, I put those scratches there on purpose. 😉
Let's go over the supplies I used for this adorable furniture flip!
list of supplies:
Use the links below to purchase some of the supplies for this project! You are helping to support this blog and all the free tutorials we offer here! Thanks so much!😊

Additional supplies you'll need
Here are three peel-and-stick wallpaper options. They are all so gorgeous and would look amazing on your next tabletop!
prep furniture for paint
Before we dive into the gorgeous paint color I chose for this end table makeover idea, let's talk about prepping the piece for paint.
Pieces always need to be cleaned. Even if you are painting a piece of furniture that you already use in your home, it needs to be cleaned. White Lightning Cleaner is a powdered form of TSP and cleans so well.
You can read about cleaning with this amazing stuff by clicking HERE.
The next step for this particular piece was to block any reddish color that might bleed through the finished painted surface. B.O.S.S. is the ticket for this task. It Blocks Odors, Stains, and Stops bleed through.
This piece was on the reddish/orangey side so to play it safe, I applied two coats of B.O.S.S. with an hour of dry time between coats.
Then it was time to add the color! We all love this part, don't we?? One coat of Serenity Silk All-in-One Mineral Paint covered the whole piece.
The color is going to match the top I have planned for this piece perfectly!
can I use peel and stick wallpaper on furniture?
Yes, you can! It's such a fun option for a sweet little table like this side table that I found for about $5 at a thrift store! It totally brings it to the next level!
And peel and stick wallpaper is so easy to apply, Here are the steps:
measure and cut the peel and stick wallpaper allowing about an extra inch all the way around
use something on one end to hold the wallpaper down (you'll see in the video what I used)
peel the backing sheet off a couple of inches and center the wallpaper on the tabletop
use your finger to smooth out the wallpaper and gently pull the backing sheet off a little at a time, smoothing as you go
once the paper is completely on the side table top, toss the backing sheet and smooth the wallpaper down with a soft cloth, smoothing out any bubbles
use an Xacto knife with a new blade to cut off the excess around the edge of the table (you'll see me do this step in the video)
You can see here that I am holding the Xacto knife at a 45* angle along the scalloped edge of this end table. I just ran the knife along the edge, cutting as I went along.
If I missed a spot, I carefully cut away the peel and stick wallpaper.
It's best to watch this in action. You can see me cut away the peel and stick wallpaper in the YouTube video towards the end of the post.
how do you update end tables?
This is one end table makeover idea. Can't you see this technique on other end tables? It's such a fun way to update an end table that is kinda ho-hum, don't you think?
does peel and stick wallpaper work on furniture?
Yes, peel and stick wallpaper works on furniture!
The wallpaper is sticking so well to this end table! I made sure that I went over the whole surface with a soft cloth to make sure it adhered completely.
I even went around the cut edges with my finger to make extra sure the paper wasn't peeling back.
more inspiring posts!
Here are a couple of other ideas for an end table makeover.
upcycle an end table
Not bad for a $5 end table, don't ya' think?
This sweet table could be used in a couple of ways:
as a side table between two chairs with books or magazines on the bottom shelf
in a bathroom with mason jars filled with cotton balls and other bathroom essentials with folded hand towels on the bottom
between two twin beds in a girl's room (or in another color scheme for boys!)
near an entryway as a place to drop keys and a purse
YouTube Video
Here is the video to go along with this post! Be sure to watch – my little dog, Barkly shows up while I was working on this end table makeover idea! 🐶
He's cute but annoying. 😉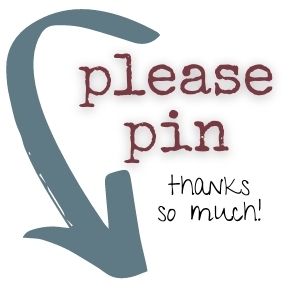 easy furniture makeover with Dixie Belle
Pin the image below to your home decor and furniture boards! Just click the pin button at the top left corner!
Thanks for joining our journey!
I hope you enjoyed this free tutorial! Join our reinventing journey on Instagram, Facebook, and YouTube!
We are also on Pinterest pinning fun inspiration throughout the week!
---
Visit my Amazon Storefront!
Click the button below and head over to our online shop on Amazon!
---