DIY Boho Painted Furniture Idea
Have you hopped on the diy boho painted furniture trend? If you love boho furniture and home decor & you love to paint, this post is for you!
The following post may contain affiliate links. That means if you click and then buy something, I will make a small commission at no additional cost to you! Thank you for supporting my blog. full disclosure here.
diy boho painted furniture tutorial
This post is part of our monthly Thrift Store Decor Team – a group of bloggers who join together and share fun thrift store decor projects! You'll see everyone's project at the end of this post!
Vintage farmhouse home decor is still my favorite style and the aesthetic I aim for in my own home even though the trend is headed toward boho home decor and furniture. In my vendor booth, I have made over a couple of pieces that could be considered boho and our customers have bought those pieces quickly.
So when I saw this little table at my local thrift store (or maybe hubby brought it home from a recent auction?? I can't remember!) Anyway, whenever I saw this little mid-century style side table, I knew it would be a perfect candidate for a DIY boho-painted furniture makeover!
Let's chat about supplies for this painted furniture makeover. You'll need just a few supplies and a little time, especially if the table is in good condition like the one I have.
list of supplies:
thrift store makeover
The first step is to thoroughly clean the piece. Dixie Belle makes an amazing cleaner called White Lightning. It is a heavy-duty cleaner that removes dirt and grime. You can see how to use this cleaner by clicking THIS LINK.
After the piece was cleaned and completely dry, it was time to paint! I love this part of every project 🙂 This small synthetic brush was perfect for this table because there are so many small, narrow areas to paint. A big brush would have been too much!
French Linen is the color that matched the peel and stick wallpaper I chose. BTW, I ordered the peel and stick wallpaper first and then the paint. Later in this post, I will share some other peel and stick wallpaper choices from Amazon. There are so many lovely wallpapers in this world!
Two coats of French Linen covered this table perfectly. I love the coverage Dixie Belle chalk mineral paint offers!
how to use peel and stick wallpaper
This little mid-century side table has a recessed area that I knew would look so good with wallpaper. So I cut a rough measurement larger than the area to make it easier to work with. I laid the factory edge alongside the straight edge of the table and then on the opposite side used my fingernail to crease the paper. I carefully cut that crease with scissors.
To apply the paper, lay it out so that it fits the area, peel back a couple of inches to get it started, and stick the paper down carefully. Then flip the paper over and pull off more of the backing, smoothing the right side of the peel and stick wallpaper as you go.
second-hand furniture makeover
Using peel and stick wallpaper is a great way to give second-hand furniture a makeover. The surface of this little mid-century piece was scratched and the finish was worn off because of use. I could have sanded the piece down to get it smooth again but the peel and stick wallpaper was a more creative way to cover the old finish.
To prep the top surface, I scuffed it a wee bit with a fine-grit sanding sponge and then painted it before applying the wallpaper.
Once I had all of the paper down, I used my finger to crease the wallpaper and then a sharp blade in my Exacto knife to cut off the excess.
Can you see the little bump that I am pointing at in the image below? There were two or three spots that had teeny-tiny pieces of lint that I missed when laying down the peel and stick wallpaper. I just used my finger to press down and smooth them out the best I could and it looks just fine. That's one of those mistakes only I will notice!
how to wax painted furniture
Dixie Belle offers a great wax to use on painted furniture. A chip brush came in handy to brush on the wax on all of the small areas on this piece. Then I used a soft cloth to lightly buff the painted surfaces.
Waxing the chalk mineral paint leaves it feeling so smooth and has a flat finish.
thrift store DIY
What do you think of the wallpaper? Isn't it so pretty?? The leaf design has the boho look I was going for with this piece but I think this little table could be used in most homes. The neutral colors would look good in any room!
This little side table could also be used as a Cricut stand. The Cricut I am borrowing from my daughter would fit perfectly on the top and then I could store rolls of vinyl on the shelf below.
peel and stick wallpaper
Here are a few more ideas for peel and stick wallpaper for you! I used the second from the left but I have most of these on hand for other projects! You can see one of those projects HERE.
more inspiring posts!
I've gathered a couple of side table makeovers just for you! See the little round tables? I made them over twice! Be sure to let me know which one you like best!
boho table makeover uses
What would you use this mid-century boho painted table for in your home? Would you put it next to a side chair to hold your current book and a cup of coffee? Would you use it as a nightstand in a little girl's room or maybe a teen girl's room?
So many uses for this sweet little table! Comment below and let me know how you would use this piece of DIY boho painted furniture piece in your home!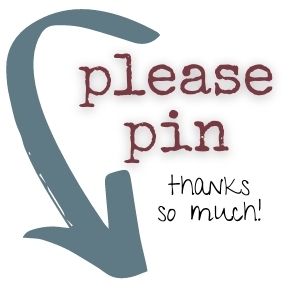 Pin the image below to your home decor and furniture boards! Just click the pin button at the top left corner!
thrift store decor team
Each month, nine of my thrift store lovin' friends share projects with each other so that our readers can get inspired to give thrift store finds makeovers! You can click any of the links below to see the amazing ideas this group of ladies dreams up. Be sure to tell them Cindy from Reinvented Delaware sent ya'!
** A couple of my friends had to skip this month's edition! We will miss them!
Thanks for joining our journey!
Thanks so much for joining us for this post! Join our journey so you don't miss any fun projects, tutorials, and inspiration we share with you each week! You can follow us on Instagram, Facebook, and YouTube. We share even more inspiration on Pinterest!