What To Do With Old Shutters
Are you looking for a project to decorate with shutters? Then this easy DIY is for you! This repurposed shutter project is so easy, that you can do it in a day. Let's get to it!
If you have a bunch of old window shutters around and you're not sure what to do with them, you're in the right place! In this post, I'll show you exactly how to turn your vintage shutters into a stunning focal point that adds a rustic look to any space. These repurposed shutters come together really quickly, so you can enjoy your new wall decor in just a few hours!
Today is Thrift Store Decor Wednesday, and I am joining some of my repurposing friends in sharing fun upcycled and creative projects for you! Be sure to read through to the end of this post and see the amazing projects from the whole team!
The following post may contain affiliate links. That means if you click and then buy something, I will make a small commission at no additional cost to you! Thank you for supporting my blog. full disclosure here.
This post is sponsored by Dixie Belle. All opinions are my own!
Today is Thrift Store Decor Wednesday and I am joining some of my repurposing friends in sharing fun upcycled and creative projects for you! Be sure to read through to the end of this post and see the amazing projects from the whole team!
old shutters ideas
No kidding, we run across shutters all the time in this business. Auctions, barn sales, estate sales, and even a yard sale or two.
Hubby even has a friend who keeps his eye open for old shutters for us.
We've used them in lots of creative ways, but one of my faves is a wall sconce light. In fact, I made some for our home to bring more light into the living space. They're on timers, so they just automatically come on and turn off every day.
It's the little things in life…..
I think you'll love how these wall sconces add a new look to this space! You might think you can only use small shutters indoors, but large shutters are perfect for these repurposed wall sconces!
how to upcycle shutters into wall sconces
These upcycled shutters are such a great way to bring those old wooden shutters back to life! You can use any type of shutters you find and use them to add vintage charm to any space.
The best part is that these repurposed shutters are actually practical: they are sconces! They'll add light to your hallway, home office, or living room with just the flip of the switch (or an automatic timer). You'll love the end result, so let's get started!
list of supplies:
an old shutter (or a pair of them!)
wall sconce light kit with a plug and an on/off switch (several options are linked below this list)
heavy gauge wire
wire cutters
power drill and drill bit
Miss Mustard Seed Milk Paint in your desired color

step one: clean the shutters
Old shutters are usually filthy, so clean them well before painting. I scrubbed it outside with Dixie Belle White Lightning mixed in a bucket with hot water. A brush helped to loosen all the yuckiness and some of the flaking paint. Then I hosed it down to rinse it.
A day in the sun and this old shutter was dry and clean!
step two: paint
I chose Miss Mustard Seed milk paint in Shutter Gray because it just seemed appropriate! The shutter needed two heavy coats with a bit of touch-up here and there.
Choose your paint colors to match your color scheme. You can't go wrong with white shutters, but I also love a pop of color. Wouldn't these be gorgeous in a rich forest green color?
step three: distress the wood
Using a flat-edge chef's knife that I only use in my workshop, I chipped away some of the paint on these milk paint shutters by scraping the flat edge of the blade along the wood to distress the wood.
You'll see in the YouTube video below that the paint chips away so easily.
step four: wax the shutter
Dixie Belle's Best Dang Wax is a water-based, easy-to-use furniture wax. This wax has no smell, it's easy to clean the wax brush and the wax is just plain easy to use!
I applied it with Dixie Belle's wax brush (Best Dang Brush) to apply the wax in a very thin coat. After allowing the wax to dry for about 15 minutes. I used the same brush to buff the surface just a bit. I was able to use the same brush because I barely added any wax with it, and the wax had dried on the brush.
So easy, right??
shop for Dixie Belle products by clicking the image below!

step five: attach the light
The next step is to attach the sconce light fixture to the old shutter.
I decided to show you how to attach the wall sconce light through a video. It seemed easier to show you rather than tell you here on the post.
Be sure to hop over to the video and watch because I'll give you step-by-step instructions to add the light to your old shutter! Feel free to subscribe to our channel while you are there – I would love for you to join our reinventing journey! 😊
step six: add the wall hanger
It's time to add the hanger! This old shutter wall sconce light fixture is meant to hang on the wall, but you could also lean it into a corner of a room. If you do that, take precautions so that no little ones can knock it down and hurt themselves.
Also, if you have a Roomba…..well, let's just say you should hang these upcycled shutters on the wall!!
I cut a section of the heavy wire approximately the width of the shutter plus 16"-18". The wire is meant to show as to highlight the shabby chic feel of this old shutter light fixture.
If you want the wire to be hidden, attach it to the back with eye-hooks and a shorter piece of wire.
Pre-drill holes and then use 3/4″ wood screws (mine are black and have a head-on them like a washer) and screw them into the top of the shutter.
If your shutter is loose, put the screws in the outermost section of wood, not on the inside section of the shutter like I did. The outermost section on my shutter wasn't in great shape, so I put the screws in the interior section of the old shutter.
Don't insert the screw all of the way, allow a bit to stick up. Then wrap the wire around the screw at least two times, then finish screwing the screw all the way in. This will hold the wire securely.
I used my needle nose pliers to twist the wire into a curly cue. You'll see how I did that in the video. This adds a whimsical touch to the old shutter light fixture, don't you think? Of course, you can skip that step if you don't like it!
YouTube video: how to repurpose shutters
Watch the video below for a step by step overview of this shutter sconce project.
There you have it! What do you think? I love it so much!
ideas for decorating with shutters
Let's think of some ideas where this light could be used in your home!
as a single light with a side chair that is near a wall (like in the image above)
a pair of them on either side of the living room or dining room windows
a pair of them on either side of the master room bed
a single shutter in a child's room
near an entryway
That last idea, near an entryway, gave me another idea! Add a basket to the old shutter with some hooks as a drop-off for keys, gloves, or mail!
how to hang an old shutter light fixture
This shutter has some weight to it so be sure to use a strong hook made to hold the weight of your shutter. Attach it after finding a wall stud, or use a molly. By all means, hang this shutter securely to the wall!!
I used a command hook rated for the weight of my shutter light after I sprayed painted it in a bronze color.
add Edison bulbs for a vintage feel
The decorative shutters are vintage, so it's only appropriate to add a vintage-style light bulb, too. Amazon has tons of Edison bulbs available now, and they are not nearly as expensive as they were when they first came out.
best vintage bulbs for old shutter light
Here is a selection of bulbs as well as some other wall sconce light fixtures for you to choose from for your next light fixture from old shutters project!
thanks for shopping via our links! In doing so, you help to support all the free tutorials we offer! There is NO additional cost to you!
more decorating ideas for old shutters
Not into the shutter wall sconce design? There are so many different ways to repurpose wood shutters out there if you get creative!
Make a DIY paper organizer using a simple shutter
Paint them with the stars and stripes or to look like a jack-o-lantern for a holiday display
Add white legs and turn them into a coffee table or a console table (such a gorgeous look!)
Use them to create a unique kitchen island
Paint them white and hang them over your fireplace with some greenery and pillar candles for a dramatic effect
Attach some hooks and hang a white shutter horizontally for a coat rack
Highlight their natural beauty by scrubbing them down and turning them into a wall display
Hang small pots down the front of your shutter and display it in your outdoor space as a vertical garden
Secure your shutters on both sides of picture windows for an inviting window treatment
Attach two shutters together and install shelves for additional storage space
Hang mason jars to display pine cone flowers or tealights
Secure the perfect shutter to your kitchen wall and add hooks to display your ladles and strainers
so glad you stopped by!
It really means the world to us that you stop by here to learn how to decorate with shutters. We hope you are inspired to make some of the projects we share for your home. If you do, can you let me know? Comment below and let me know about your project!
---
the projects continue!
This post is part of a blog hop I did with some of my repurposing blogging friends! Be sure to visit their posts to see the fun projects they have to share with us!
---
We would also love it if you joined our journey via email. We don't sell email addresses and we only send 3-4 emails per month letting you know about our projects! You can sign up below and I will send you a fun freebie!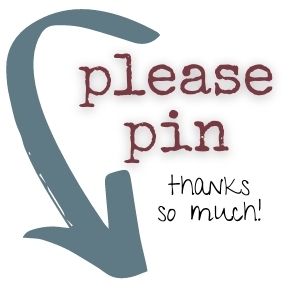 Pin the image below to your home decor and repurposing idea boards! Just click the pin button at the top left corner!
Repurposed Shutters Wall Sconce Lights
Learn how to repurpose old window shutters into unique lighting fixtures to hang in any room in your home! This step-by-step tutorial will take you every step of the way to creating unique lighting for any room.
Materials
old shutters
wall sconce light kit
Edison bulbs
heavy gauge wire
wood screws with pan head
Milk Paint in desired color
heavy duty cleaner
wax brush
furniture wax
wall hook
Tools
paint brush
wax brush
pliers
wire cutters
power drill
Instructions
Clean the shutters thoroughly. If you can't wash them outside with White lightning cleaner, a scrub brush and a garden hose for rinsing. Allow them to dry in the sunshine.
Choose your paint color and apply the paint to the old shutters to create ht desired look.
Distress the painted surfaces using a flat edge knife to gently scrape away paint creating an distressed and vintage look. Vacuum off the dust and paint chips.
Wax the shutters using a wax brush and furniture wax. Buff the surface after a few minutes of drying time.
Attach the light fixture according to the package instructions. See the video for more details!
Add a heavy duty wall hanger, the Edison bulb and hang you repurposed shutter wall sconce lighting fixture!
Notes
Ideas for decorating with shutters:
as a single light with a side chair that is near a wall (like in the image above)
a pair of them on either side of the living room or dining room windows
a pair of them on either side of the master room bed
a single shutter in a child's room
near an entryway
Thanks for joining our journey!
Thanks so much for joining us for this post! Join our journey so you don't miss any fun projects, tutorials, and inspiration we share with you each week! You can follow us on Instagram, Facebook, and YouTube. We share even more inspiration on Pinterest!
Until next time…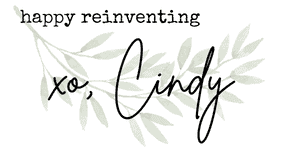 Cindy has been decorating her home with thrift store finds for 40 years. She is an avid thrift store shopper who loves to makeover the items she finds into vintage-inspired home decor and furniture. When she isn't thrift shopping or painting a piece of furniture, you can find her making homemade butter, working in her garden, or painting with watercolors.