How to Upcycle a Dining Room Table into a Coffee Table
Repurpose an old oak table with this step-by-step guide showing how to upcycle a dining table into a coffee table.
The following post may contain affiliate links. That means if you click and then buy something, I will make a small commission at no additional cost to you! Thank you for supporting my blog. full disclosure here.
Our long-time customer asked if we could give this old table a new life. She had already seen our work on some of her own wood furniture pieces like this dresser, her sister's hope chest, and several furniture items that her mom hired us to makeover including this sweet washstand and this beautiful gentlemen's dresser.
We knew this piece would make a fantastic upcycled coffee table with just a bit of effort. It really looks a whole new table at the end!
how to upcycle kitchen table into a coffee table
Let's take a look at this old dining table that has seen better days. By the way, I should mention this isn't just a great find on Facebook Marketplace (although Marketplace has lots of pieces like this!)
This piece has special meaning to our client. Her dad has a warehouse full of furniture from family members that he has collected. That's my kind of dad!
It's a solid oak dining room table that has a missing leaf. The table is round and could probably seat up to six people.
The whole thing was in really good shape, considering this old dining table is close to 100 years old. Plus, it's been sitting in a warehouse that had a water leak problem for a long time!
That's ok, we're in the business of upcycled dining tables around here! The older and more damaged, the better, in my opinion! You'll see exactly why we feel this way at the end of this dining room table makeover!
supplies list:
For this dining table to coffee table upcycled furniture project, you'll need some basic tools and supplies:
sawzall (also called a reciprocating saw)
safety goggles
use code: 10OFFRD at checkout and save 10%!
DIY repurposed dining table project
The dining table is a center pedestal style, so it does not have table legs. It has one-center support that branches off into four 'legs' as the table base.
The table top was in great condition except for one spot where someone forgot about setting down a hot iron. The shape of the burn mark clearly shows it was an iron that left the mark.
You'll see in the reveal at the bottom of this post that our client decided to keep the burn mark. That's what we call character!
The casters were missing and damaged, so hubby searched online to find reproductions. I love a dining table with casters! Isn't that the smartest thing you have ever heard of??
Orange is not my client's first choice of color when it comes to any wood furniture, so we knew it would have to change. It's one thing our client was adamant about!
step one: take the table apart
First things first, let's take this dining room table apart so we can cut it down to coffee table height. Hubby is in charge of this kind of upcycle, and all he needed was the final height measurement.
step two: measure and cut the table base
Standard coffee table heights are between 12" and -24" so we settled on 18". We also had to keep in mind the space the casters would take. So we ordered the casters before making the final cut.
Handy tip: Measure twice!
Test out the height measurement that suits your living space the best. This height can change depending on the seat height of your sofa where the upcycled coffee table will be. Use a stack of books or a couple of boxes to see what works best for sofa!
If you decide to turn a dining set into a coffee table, it's a good idea to test the height that you think would work best for your living space. Stack up some books near your sofa and envision the coffee table in its place.
Once the casters were on (they just popped in the same holes the previous casters made), we measured from the floor to the top of the table then we subtracted 18" from the height of the table. This is the easiest way to get the final measurement.
The difference will be the measurement we used to cut off of the table base. Hubby likes to do this kind of work, so he removed the top by removing the screws that held it onto the base. The top itself was secured to a piece of wood, then that piece of wood was attached to the base.
Ultimately, we decided to replace that piece of wood because it was pretty damaged, and he couldn't remove all of the bolts and hardware.
We like to keep our furniture makeovers as close to the original, but sometimes it's best to replace sections. This piece of wood is not visible, so the decision to change it came pretty easily. He did use it as a template for the replacement piece he made from heavy plywood.
Remember the math we did a little earlier? We used that measurement on the table base and measured and marked the spot to remove the excess. It just so happened to fall within the design of the pedestal! He used his Sawzall to cut through the base. He also sanded the rough edges that the Sawzall created.
step three: strip the finish
While he worked on reconfiguring the table base, I worked on getting rid of the orange color of this upcycled coffee table so we could show off the beautiful wood grain.
The first thing I did was start stripping the furniture using Safer Paint Remover by Ready-Strip. I applied a thick coat with a chip brush and let it sit. The product will turn a whitish/chalky finish when it is ready to remove, which is usually about an hour.
Fortunately, the finish on this dining room table was old, and the Ready Strip started working within 30 minutes. Patience is not my strong quality, so I started scraping it off as soon as I saw it bubbling up. I suggest you wait for the proper time according to the directions on the bottle.
As a side note about this product, I have also used it on old paint with success.
Also, I don't suggest you use the spray version of this paint stripper. It is thick and doesn't spray well. Purchase the small bucket instead and save yourself some aggravation! Using a varnish and paint stripper will help to reduce the sanding dust of this DIY project.
Once I scraped off all of the old varnish on the entire piece, it was time to give this round table a good scrubbing. I made a solution of GreenEZ Strip and Clean in a bucket and an old microfiber cloth to clean the entire piece. I scrubbed with the very damp cloth over the entire piece then rinsed it thoroughly with the garden hose.
step four: cleaning and bleaching
Once I knew it was completely spotless and rinsed well, I allowed it to dry in the sun for the whole day.
This cleaner is really amazing! In the past, I have used regular Dawn dish soap to clean the grime off of projects like this upcycled kitchen table. This product worked so well that I have a new favorite cleaner for furniture pieces that have been stripped of old paint and varnish!
The next step to lighten the color of this very orange old oak was to break out the bleach. It's a great way to lighten old oak wood furniture. I have used this method several times on old oak with success.
If you decide to use bleach to lighten dark furniture, here are a couple of suggestions:
be in a well-ventilated area, preferably outside
use a respirator mask to protect your lungs
wear safety goggles on your eyes
protect your hands with gloves
purchase the gel form of a high-quality bleach
test an inconspicuous area if you are concerned with the final look
use disposable chip brushes
do not let any young children help with this DIY project!!
The first step to lighten this dark and orange-toned oak wood was to apply several coats of bleach. I would apply the first coat over the entire piece and allow it to dry overnight. The next day, I applied a second coat of bleach. I did this three times, allowing the wood to dry overnight each time.
After applying the third coat of bleach and allowing it to dry completely, I gave the piece another good scrubbing and rinsing with the garden hose. Fortunately for me, I had a week of good weather! The piece dried completely in the sun and then was wheeled into my workshop.
This DIY dining table makeover project took several days to get the correct color for the lighter look our client wanted. Some of that time was taken up with measuring and cutting the piece to the correct height. But most of the time was spent while allowing plenty of drying time between bleaching and cleaning the wood.
step five: sand and seal the wood
With all of that water, the wood grain was rough to the touch. Using a fine sandpaper on my sanding block, I went over the whole piece. This gave the top of the table, the base, and the 'legs' a smoother finish. I also removed the sanding dust with a dry microfiber cloth.
The table base won't get a lot of wear and tear in the living room, so I decided to white wax it.
Miss Mustard Seed's Milk Wax in White is so easy to use. I brushed it on and then quickly wiped it back with a blue shop towel. This is an easy wax to use, and it creates a beautiful white-washed-looking finish. It also took away any remnants of orange wood tones for good.
The top of this upcycled coffee table will be getting lots of use, so I wanted extra protection. I mixed up Miss Mustard Seeds Milk Paint in Ironstone with a 2:1 ratio. Usually, milk paint is mixed in a 1:1 ratio. This white-washed finish didn't need to be that concentrated, so two parts water to one part paint would be perfect.
I brushed it on the tabletop with a chip brush then immediately wiped off the excess. The last step was three coats of a matte clear coat. Don't rush! Let each layer of clear coat dry completely and add at least 3 full coats to make your piece of furniture really durable.
step six: reassemble and enjoy your upcycled coffee table!
Hubby was ready to reassemble this upcycled furniture project. It was simple; he just reattached the top using the new piece of wood he cut in the same way he had removed it.
If you do an upcycled dining room table like this, take pictures of the process as you take it apart so you can put it back together quickly and easily!
First, he attached the new piece of wood to replace the old piece that was damaged on the pedestal base. Then he turned the tabletop upside down and attached the base to the tabletop.
FAQs
Can you lighten wood with bleach?
Yes! Instead of painting your old wood dining table white, you can give it a modern look by bleaching the wood. It takes some time, so save this project for a sunny week. It took me three rounds of bleaching to remove the orange wood tones from this solid wood table. By the end, the wood takes on a worn, weathered look that would look fantastic in a house with a beachy, coastal style. Be sure to wear gloves and a respirator to avoid inhaling the bleach fumes and work outside. Let the wood dry completely before reapplying.
Can you turn an old dining table into a coffee table?
This upcycled table is such a fun way to take an old dining table and give it new life. The main task is to adjust the height. You'll need to disassemble the table to cut the base to size. Then, reassemble the piece and paint or stain it however you'd like. One easy option is to use chalk paint, which will give your table a completely new look with minimal effort. Be sure to add a high quality polyurethane top coat or seal the piece well so it can stand up to a lot of use.
How tall should an upcycled coffee table be?
Most coffee tables are between 12″ to 24," which is quite a wide range. The height really depends on your living room furniture. For this upcycled dining table project, we went with a total of 18″ which was a great fit for my client's furniture. The best option is to take a tape measure and test out different heights to see which one feels the best in your space before cutting your old dining table down to size. Remember: it's always better to measure twice and cut once!
more upcycle coffee table ideas
Whether you found an old table at the thrift store or you just want to give your dining table a fresh new look, you can easily make your own coffee table with these creative coffee table upcycle ideas
Refinish your old coffee table with a good primer and some milk paint or chalk paint (there are a million different colors to choose from!)
Add a new stain (gel stain can be applied over the original shade for less prep!)
Decoupage your favorite piece for a unique aesthetic
Replace the legs from your old table with modern hairpin legs or salvaged pieces
Use masking tape or painter's tape then paint to add stripes or a unique pattern
Repair your old oval top coffee table to bring it back to life
Add a wooden top to an old trunk for a one-of-a-kind piece
Upcycled Coffee Table from a Dining Table
Repurpose an old oak table with this step-by-step guide showing how to upcycle a dining table into a coffee table.
Tools
sawzall (also called a reciprocating saw)
Ready Strip
GreenEZ Strip and Clean
respirator mask
safety goggles
Milk Wax in White
Milk Paint in Ironstone
Milk Coat in Matte
Instructions
Measure the height of the table from the top to the floor. Then decide the height you want the final coffee table height to be. Choose between 12"-24" depending on your preference. Keep this number handy!
Disassemble the table by removing the top from the pedestal base which is usually attached via a stretcher board on the underside of the table.
Cut the central pedestal base the amount needed to create the coffee table height determined in step one. A sawzall is a handy tool for this step.
Sand the cut edge smoothly.
Reattach the base to the top like it was taken apart.
Finish the piece in your desired look by bleaching the wood, staining the wood or painting the upcycled coffee table!
Notes
If you decide to turn a dining set into a coffee table, it's a good idea to test the height that you think would work best for your living space. Stack up some books near your sofa and envision the coffee table in its place.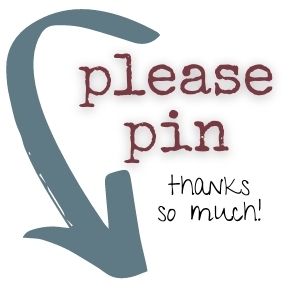 Thanks for joining our journey!
Wasn't that easy?? Look at it now! Our client loved her beautiful table! Her family will get years of use from this dining table to coffee table upcycle. Can't you see kids playing board games on this coffee table?
I hope you enjoyed this post. If you have any questions, feel free to comment, and I will help you the best I can!
Thanks so much for joining us for this post! Join our journey so you don't miss any of the fun projects, tutorials, and inspiration that we share with you each week! You can follow us on Instagram, Facebook, and YouTube. We share even more inspiration on Pinterest!
Visit my Amazon Storefront!
Click the button below and head over to our online shop on Amazon!