Easy Flea Market Furniture Flip Duncan Phyfe Style Table
Do you love the look of vintage furniture, but don't want to pay the high prices? If so, then you'll love flea market furniture flip makeovers! This is the art of finding old, outdated furniture at flea markets, thrift stores, and other secondhand shops, and then transforming it into a beautiful and stylish piece of furniture that you'll love for years to come.
fun giveaway!
I'm excited to tell you that this post is part of an amazing giveaway! Friend, you are going to love the offer I have for you! Read all the way through the post so you don't miss your chance to win!
The following post may contain affiliate links. That means if you click and then buy something, I will make a small commission at no additional cost to you! Thank you for supporting my blog. full disclosure here.
This post is sponsored by Dixie Belle. All opinions are my own!
source an easy furniture flip
The first step in any flea market flip is to find a good piece of furniture. I like to source from thrift stores, yard sales (and the occasional garage sale in our area), and of course auctions. Our local auction is the best place to find furniture pieces like an old dresser, a coffee table, or an end table in great shape.
In fact, that is exactly where I came across this small table. All auctions are different but ours works like this: bidding starts on one piece of furniture or small box lot and then if it isn't sold, the auctioneer and staff add to the pile to be bid on.
flea market flip end tables
That's what happened to this side table. it was the first item to go up for bids and no one raised their hand. The side table wasn't in good shape at first glance and no one wanted it.
So they added another item to the pile. I think it was a box filled with a mish-mash of kitchen items. No one wanted those either so my hubby held his hand up when the bidding stayed at $2.
We won the bid! The way I see it, we found the perfect piece that needed a good cleaning, a little time and attention, and of course a little work for free! I'm saying we paid $2 for the box of kitchen gadgets and the table was a bonus add on! That's my story and I'm sticking to it!
Auctions and flea market shopping is a great way to spend the day and it is so much fun! Especially when you get a great deal like this sweet little table!
flea market flip step-by-step
step one: clean the flea market furniture
Let's fix up this easy DIY project!
The small piece of furniture needed a good cleaning. I used my shop vac over the whole thing while it was still out in my workshop. I didn't want any little critters coming into our own home. They like to hide out in the nooks and crannies of old pieces of furniture.
Then I sprayed the small end table down with White Lightning cleaner. It is a TSP alternative cleaner. TSP stands for Trisodium Phosphate and is very toxic. It is a strong cleaner that cuts through all sorts of dirt and grime but at a cost. Dixie Belle offers this version that is just as effective and safe to use.
After spraying the table completely, I went over it with a damp microfiber cloth and removed all of the dirt and grime. Then I used a clean wet cloth and wiped off any of the cleaner residue. It dried completely before the next step.
step two: scuff sand the piece of furniture
This table had a bit of a sheen to it. Initially, I was going to use Slick Stick on the surface so that my paint would adhere to the shiny surface. By the way, I used Slick Stick on a small kitchen appliance and it worked amazingly!
I saw a couple of rough spots so I decided to give it a scuff sanding with a 220-grit sanding sponge. This took all of about five minutes because it did not need a good deal of sanding! I wiped off the sanding dust and grabbed my paintbrush!
Take a look at the gorgeous new line of paint Dixie Belle has! This is the Cottage Collection – aren't they colors beautiful?
step three: paint the old furniture
This small table is the right size to sit between two chairs in our living room. That helped me to decide the color I would use. Currently, my favorite color is green. And blue. Okay, so that's two colors! I'm in the process of changing the colors in the large living space in our home. I've settled on blues and greens.
prime first paint second
But first, I need to prime this piece. The small round Duncan Phyfe table is very dark and I want to only use a little bit of paint. Furniture flippers know that if you want to save on paint, then you need to prime the piece. Keep that in mind for your next furniture flip!
B.O.S.S. is the best primer for furniture. It covers stains and dark colors so well. Plus it comes in colors! I chose gray. It would create the perfect base for the greens and neutral lighter tones I will be using on this small table.
​I applied one coat of the primer and allowed it to dry overnight. The next day I made some final decisions about the colors I would use. I wanted to create a two-tone effect on the pretty shaped legs of this Duncan Phyfe table so I chose English Ivy and Weeping Willow. These are two of the newest colors that Dixie Belle offers in their Cottage Collection. The colors are gorgeous and work together so well!
flipping furniture ideas
paint blending technique
This is my first attempt at blending paint and I must admit, it was a bit of a challenge. Ultimately, I used a little bit of creativity and came up with my own method. Even though I am sure others have done this long before I ever did. In fact, the technique is reminiscent of faux finishes on walls back in the 90s. I may or may not have painted all of the rooms in my house with a similar method!
I applied the darker of the two paints, English Ivy, on the lower third of the table legs. Then I applied the lighter color, Weeping Willow, on the top of the pedestal leg. In the center I painted a combination of the two colors, alternating with two different paint brushes and painting towards a center meeting spot.
It turned out ok but I wasn't doing backflips over the look. I have to really love the piece if I'm going to work on it!
So I made some adjustments to my technique. I got a little bit of paint on the very tip of each brush and lightly tapped the paint onto the surface, overlapping the colors until they slightly blended. The paint was still damp. I also used my fine mist water bottle to keep the paint wet.
It sounds more complicated than it really is. If you try this, test it out on a scrap of cardboard so that you get the hang of it before trying on the upcycled furniture piece.
This would be a great option for the tabletop. So I painted the top with a dark neutral called Cobblestone using a cross-hatching technique that creates texture. To do this, paint by using short brush strokes in several directions.
Once that coat was dry, I applied the Cucumber Ice using the same technique I did with the shades of green. The two techniques created a nice texture on the top of the table!
It created a faux stone look that gave this small end table a whole new look.
step four: apply a decorative furniture transfer
But I didn't stop there! I wanted to bring in some of the blue colors I mentioned earlier but I didn't want to use blue chalk paint. Using a little imagination, I remembered a transfer I had on hand that I thought would look perfect.
The Embroidered Lotus transfer has several designs and sizes so I chose the designs in the size I needed to fit on the apron of this little Duncan Phyfe side table.
Transfers provide an easy way to to give a whole new life to pieces like a flea market dresser especially if you apply them to the drawer fronts. I'll keep that in mind for the future because I have a vintage dresser out in my workshop now just waiting for some furniture flipping! Stay tuned!
I have a full post about how to apply a furniture transfer. Be sure to read it so you don't miss any of the details.
step five: seal the repurposed furniture piece
The last step in this simple project is to seal the whole piece. The only sealing that the Duncan Phyfe pedestal base needed was white wax. It's softened the green tones perfectly. Apply it with a wax brush then lightly buff off the excess with a soft lint-free cloth.
The top of this table needed a little extra protection since it will probably have beverages sitting on top. I applied two coats of Clear Coat in Flat which gives the surface a a waxed appearance. I allowed the first coat to dry completely before applying the second coat.
furniture flips before and after
And here is this beautiful table! Doesn't it look like a new piece of furniture? Staging the piece in my indoor workspace was fun but ultimately I wanted to get this piece into our living room with the chairs that it will sit between.
You might notice one of those chairs isn't reupholstered yet! I get a little distracted and sometimes it's hard to get back to projects I have started! But look how good this table looks next to the chair that is finished!
​Speaking of the reupholstered chairs, I have an entire series on reupholstering this style of chair over on my YouTube channel. It's a step-by-step tutorial that goes into great detail about the process.
flea market furniture flip YouTube tutorial
more furniture flip ideas
It's Time for a Giveaway!
Dixie Belle is hosting an amazing giveaway for my readers! They are offering a $250 spending spree on their website to five lucky winners! Enter by following the directions below! Good luck!
Some of my blogging friends and I got together to share our flea market finds and our furniture flips. Dixie Belle heard about it and wanted to offer our readers an exciting giveaway! Thanks, Dixie Belle for sponsoring this amazing giveaway!
Here are the details and important information to enter:
You can enter the giveaway on each blogger's post to maximize your chance to win.
There will be one winner with EACH blogger! A total of 5 winners!
The giveaway runs from September 19-September 26, 2023
The winner will be randomly picked and announced on Tuesday, September 26th here on the blog. The winner has 48 hours to claim their Dixie Belle Giveaway before another winner is selected so be sure to check back!
Follow the directions that each blogger gives in her post. It's easy to do and includes options like visiting their Facebook page, commenting on their blog post, and visiting Dixie Belle on Instagram. How easy is that??? 😉
Visit their blogs to see their amazing talent and creativity
Enjoy the posts and be inspired to create something beautiful using the gorgeous Cottage Color Collection from Dixie Belle!
here are the talented bloggers:
Simply tap on their blog name above to go to their posts so you can enter to win!
enter the giveaway here!
a Rafflecopter giveaway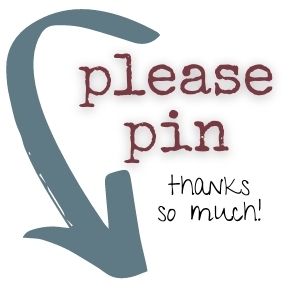 Yield: one beautiful side table
DIY Flea Market Furniture Flip
Flea market flip furniture makeovers are a great way to furnish your home Find flea market finds at thrift stores and give them a whole new life.
Total Time
4 hours
30 minutes
Instructions
Clean the old piece of furniture with TSP alternative cleaner. Spray on the cleaner and use a microfiber cloth to thoroughly clean away the dirt and grime. Wipe with a clean wet cloth after cleaning to remove any residue.
Scuff sand any shiny surfaces with a 220 fine-grit sanding pad. Wipe away the dust with a clean dry microfiber cloth.
Apply at least one coat of a stain-blocking primer. Allow it to dry at least 2 hours between coats and then overnight before painting.
Apply the desired colors to the piece. Two shades of the same color can be used and blended together. Paint the darker color on the area then paint the lighter color on the remaining area leaving open space between the two areas. Use two different paintbrushes, one for the dark and one for the light paint. Working in the area between the dark and the light colors, tap in the paint slowly blending as you go. Keep a fine mist spray bottle handy to keep the paint workable.
Use the same technique for the top surface of the table. Allow the paint to dry completely before going to the next step.
Choose a transfer that will coordinate with your paint colors and apply using the rubbing stick.
Apply white wax to the base of the piece if desired. Then apply at least two coats of clear coat to the top. You can also apply the clear coat to the entire piece instead of waxing. Allow to dry completely.
Use your new furniture flip in whatever room works best for you!
Notes
Drying time is an important step in the process of furniture flipping. Don't rush this stage! Test out the blending method I mentioned on a scrap piece of cardboard if this is your first time blending this way. Keep a fine mist spray bottle close by to keep the paint workable in the area you are blending.
Thanks for joining our journey!
Thanks so much for joining us for this post! Join our journey so you don't miss any of the fun projects, tutorials, and inspiration that we share with you each week! You can follow us on Instagram, Facebook, and YouTube. We share even more inspiration on Pinterest!
click below to purchase supplies!
Visit my Amazon Storefront!
Click the button below and head over to our online shop on Amazon!