16 Creative Thrift Store Makeover Ideas
Let's take the thrift store finds I came across recently and give them creative thrift store makeovers you will love! It's all about farmhouse-style home decor on a budget!
One man's trash is another man's treasure
It's so true that one man's trash is another man's treasure.
The local thrift store (or maybe I should call it a flea market) where I found these items has been one of our favorite places to shop for thrifty finds since we started our repurposed life over 30 years ago.
In fact, over 20 years ago when we built our new home, we bought a 1940s cast iron sink with a drainboard. Unfortunately, we replaced that sink with a more practical stainless steel sink when we renovated our kitchen.
But that's another story!
The following post may contain affiliate links. That means if you click and then buy something, I will make a small commission at no additional cost to you! Thank you for supporting my blog. full disclosure here.
**There is also a video below for you to watch as I give these thrift store pieces a new lease on life!
Thrift store shopping
Let's get back to the thrift store DIY projects for today!
A great place to begin shopping for your next upcycle projects is your local thrift shop.
Support small businesses like this in your area. Hunt them out, share them on your social media, and shop often! They will appreciate it, you will have so much fun and you will come home with decor items at a fraction of the cost of new!
When you are out shopping for thrift store items that you can repurpose for your home, keep in mind a few things:
find pieces that do not need repair if they are beyond your abilities
think outside of the box of the piece's original use
look past the dirt and grime the piece may have
pick the quality pieces that will stand the test of time
Thrift store makeovers
Let's chat about each of the pieces that I will show you how to makeover today using creative ideas that will inspire you!
Broken side table
This sad little side table top was laying on top of a pile of mismatched flea market finds like plates, cups, vases, and silverware.
The scalloped edge is the first thing that caught my eye. And my first thought was a thrift store tray!
The bottom of the single-leg side table was completely missing. The only thing still attached was the area to attach the leg to the tabletop!
She came home with us, got a good scrubbing, and then laid out in the sunshine to dry.
A little bit of paint along with some pretty peel and stick wallpaper and wa-la, instant serving tray! What do you think? She's a cutie, isn't she?
Thrift store tray
Have you seen these silver-plated chafing dishes in your local thrift stores and flea markets?
Grab them! Then grab a few reclaimed fence pickets (I happen to keep those on hand!)
Ok, so you may not have picket fence boards laying around but you could use any scrap wood pieces from other projects.
This simple project is a great way to use a silver-plated serving tray that is missing the glass dish insert.
This style of serving tray is useful too! It can be used as a farmhouse-style riser for home decor, a trivet for hot dishes, and a pretty serving tray for snack foods!
Home decor basket
Baskets are a common item to find in a thrift store. Baskets that you find are usually wicker.
This basket was made of thin wood pieces like luan board and it also had a woven basket detail on the sides.
It was dark and gloomy but in really good shape.
Plus it was only $5! At that cost, I couldn't pass it up!
All this basket needed was a new life that included feet to raise it up and a little bit of mineral chalk paint.
You'll see in the YouTube video at the bottom of this post how I achieved this new look for an old basket.
This before and after is so easy to do!
thrift store basket
Speaking of baskets, this one might be my faves.
Remember I said earlier in this post to look past the dirt and grime that may be on a piece?
Well, all that dirt was definitely on this thrift store find! I used soapy water, a stiff scrub brush, and a garden hose to clean it.
The dirt came off and was all over my driveway by the time I was finished cleaning it!
The heavy woven basket is heavier than your typical wicker basket.
I think the long pieces that weave in and out to create the basket are made from thick, pliable wood.
The basket weighs about 3 pounds!
The color was darker than I wanted so I bleached it!
This was the first time I have bleached a basket.
Often I have used white wax to lighten dark finishes but since this basket was woven, I thought bleaching was the best method to lighten the wood.
easy thrift store makeover for a bowl
This bowl is solid wood and super heavy. Plus it was only $5.
Some deals you just can't walk away from!
The ugly part of this wooden bowl was the color. It looked reddish/purple. Not exactly my color scheme!
I took a little inspiration from the basket I bleached.
So I sanded this bowl (actually I tried to sand off the color but that was a total flop!) just enough to scuff off the shine.
The bleach would be able to soak into the wood without the shiny topcoat.
But that didn't change the ugly color of this bowl one bit!!
You'll see in the YouTube video my go-to last resort for this wooden bowl.
If all else fails, grab a paintbrush and some mineral chalk paint!
farmhouse style organizer
Who doesn't need a little more organization in their life?
These little antique sewing cabinet drawers make creative organizing containers once they have a new look!
I added some old chair spindles as legs on this drawer to raise it up.
That way, another sewing cabinet drawer could slide in underneath.
Next, I painted it! I have a special method to create the gorgeous crackly paint finish you see on this piece.
more awesome thrift store makeovers
Each month I join several other bloggers who love to do fun projects, simple thrift store makeovers, and their great ideas for upcycled projects.
I'm sure you will find so much creative inspiration as you go through each of their posts! Just click the links below and be ready to get creative!
more creative thrift store makeovers
Maybe you are thinking, 'Cindy I thought you said 16 Creative Thrift Store Makeover Ideas??'
Girl, I got you covered!
Here are more ideas for you to be inspired for your next thrift store makeovers!
Just click any of the images below to be inspired, my friend!
list of supplies:
Use the links below to purchase some of the supplies for this project! You are helping to support this blog and all the free tutorials we offer here! Thanks so much!😊
epoxy stick – bought at my local hardware store
Rad Pads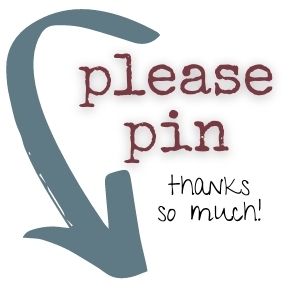 Pin the image below to your home decor and furniture boards! Just click the pin button at the top left corner!
Thanks for joining our journey!
Thanks so much for joining us for this post! Join our journey so you don't miss any of the fun projects, tutorials, and inspiration that we share with you each week! You can follow us on Instagram, Facebook, and YouTube. We share even more inspiration on Pinterest!