The Easiest DIY Window Planter Boxes made with Fence Boards
Learn how to make your own beautiful and functional window planter boxes with this easy-to-follow tutorial. Using just a few basic tools and materials, you can create a custom window box that will add a touch of color and charm to your home.

Virtual Book Club
Welcome to this edition of the Virtual Book Club. Three of my blogging friends and I will share our interpretation of a different book on the fourth week of each month! You will see their ideas and inspiration at the bottom of this post.
Here are some of the books we will be using as inspiration. Click the arrows to scroll through our book choices. Tap to get your own copy.
On the last Thursday of each month, we will share something home decor-related, and a culinary treat on the following Saturday inspired by our book of the month.
Maybe you would rather listen to the audio version of these books! Join Audible and you can enjoy books on the go from your phone! This is a great way to read lots of books!
Or maybe you are a movie watcher, like me! Join Amazon Prime and get access to thousands of movies!
We hope you join us in this reading adventure and grab a copy of the books so you can be inspired along with us!
The following post may contain affiliate links. That means if you click and then buy something, I will make a small commission at no additional cost to you! Thank you for supporting my blog. full disclosure here.


virtual book club – Father of the Bride
Don't you love this story so much? It's one of my all-time favorites and it was fun to enjoy this storyline again with our monthly virtual book club. Actually, we watched the movie this time!
It's an iconic story of a daughter getting married and her father trying his best to be ok with it while spending money to make her dream wedding come true.
His wife has the mindset of no expense is too much but he is level-headed (sort of!) and wants to stay within a budget. So they plan a wedding in their humble backyard. His idea is a backyard cook-out, the ladies have a different idea in mind by a long shot!
One of the beautiful garden additions that caught my eye was gorgeous window flower boxes. They were beautiful! I wanted them for our home but we are budget conscience and wanted to create the look without spending boo-coos of money!
window planter box dreams
We've had our home built in 1998 and since the day we moved in, I've wanted to add a wooden window box to each of the double front windows on our home. Some projects need to take some planning! Maybe 25 years is a bit much as far as planning goes, but I had plenty of time to dream!
Window planter boxes are a great way to add curb appeal to any home and I just knew that they would look amazing on our home. But the cost of purchasing ready-made window flower boxes just wasn't in our budget. Besides, we are serious DIYers around here!
So a DIY window planter box was the next option. We have some scrap wood pieces left over from other projects but my hubby really wanted to use cedar boards. We didn't have any of those so my brain started to work.
diy window boxes
We have cedar fence boards left over from a project but they weren't long enough! Agh! Obstacles at every turn! The window frames that these planter boxes will go on are each about 3′ wide and there are two of them side by side as well as the wide trim around the windows making the whole distance about 7.5′ wide. We decided to head to our nearest box lumber store (Home Depot and Lowes are within 30 minutes of our home).
We knew this would be the time of year to purchase picket fence boards to make our DIY window box planters. The boards were located in the lumber department but we have also found them in the gardening department.
supplies and tools
Here are the supplies and tools we used to build our easy DIY window box planter. We built two of them exactly the same. I'm sharing the supplies for one window box that measure approximately 6′ x 6.5″ x 5.5″.
3 1/2 – 6′ long cedar dog ear fence boards (measuring about 5.5″ wide)
L-brackets (optional for additional security)
2 – 4′ x 4′ outdoor posts (we used 6′ long posts)
1 bag Sakrete
outdoor stain (we used Valspar exterior stain and sealer in Black)
various plants (we'll chat about that later in the post)
You might be wondering about the 1/2 board in the first item of that list. This extra board is for the side piece that will go on each of the two window boxes we built. You might also be wondering what the 4′ x 4′ posts are used for – we'll get to part soon!
build the boxes
In the meantime, let's build these two wooden DIY window boxes! The first step is to cut off the dog ear section of the cedar wood boards. It's a cute detail for a fence but we don't need that detail on this project.
trim off the dog ears
That sounds terrible!! Let me explain – some pickets have the corners cut off so that they do not go straight across. This is a simple design element called a dog ear.
The easy way to trim pieces from the top is to line up the boards and cut them all at once. I lined up the boards and then used my miter saw to remove the top of these wooden planks. Easy peasy!
assemble the boxes
The next step is to assemble the three pieces of wood to form the long box shape of this wood window box. I attached two side boards to the bottom board using wood screws and a bead of glue. BTW, drilling pilot holes to keep the wood from splitting. That's where the quick flip drive comes in handy. It's seriously my most used tool in the workshop! Clamps are so helpful with a DIY project like this wooden planter box.
attach the end pieces
Once the three sides were assembled, it was time to add the end pieces to the window box. Remember the extra 1/2 cedar board I mentioned? Grab that and cut a wood piece for each end. I cut a total of four since I had two window boxes.
Attaching the short end boards to the long pieces of the box can be tricky. I attached the short-end pieces to one of the longer pieces first. Then using a little bit of pressure, I pulled the edges of the boards to line up. This made the window boxes square.
proper drainage
Now that the adorable DIY window boxes are assembled, it's time to add drainage holes to the bottom of the box. Drainage is so important when planting anything. Your beautiful flowers don't want to sit in a puddle of water! The drainage holes will allow excess water to escape.
Using my 1/4″ drill bit on my drill, I drilled holes about every 4-5″ apart in a zig-zag pattern. on the bottom of the window boxes.
line the boxes
The next step is to line the window boxes. This step is optional but I think it's a good idea so that the planters will last longer. The best way to do this is to use contractor-grade trash bags. The bags are huge when you cut them out and they are usually 3ml thick!
This is such a great way to line a planter box of any kind. You can't beat the price plus you can use the trash bags for project cleanup!
I used two bags for each planter box. The bags are easy to cut open with scissors. Then I laid them flat inside the wooden boxes and attached them with my manual staple gun. If you have a brad nailer, use it! That would make this step go even faster. Be sure the nails don't come through the other side!
Take your time with this step. Cutting and folding the liner can be tedious but it's worth it. Once your colorful flowers are in the boxes, you will be glad you did it! When the line is completely attached, remove the excess and cut a couple of holes in it to allow for drainage. Try to cut near the holes you already drilled in the bottom of the window box.
Helpful tip: don't try to drill holes through the liner!! It will get tangled in your drill bit and cause you heartache. Ask me how I know!
free-standing window box foundation
While I was building the window boxes in my workshop, hubby was preparing the 4′ x 4′ posts for the second part of this project. He didn't want to attach the window flower boxes to the vinyl siding or the vinyl trim around our windows. So he came up with a great solution!
After cutting a notch in each of the posts, he dug holes in the ground about 2′ deep as close to the exterior wall of the house as possible. Then he
If you want to have free-standing window boxes, here are the steps he took to avoid directly attaching the window boxes to the exterior of your home.
cut notches in the 4′ x 4′ of the post to fit the depth and height of your window box
dig holes close to the foundation about 2′ deep
add 1/4 bag of Sakrete to the hole and tamp it down around the post, leveling the post as you go
pour water over the Sakrete until it is damp
add another 1/4 bag of Sakrete and more water
allow to set up overnight
stain and seal the boxes
After seeing the progress he was making, I headed back to my workshop to finish off the wood. You could leave your wood natural or seal it with an outdoor clear coat. I wanted the window boxes to go with our trim so I stain and sealed them at the same time in deep charcoal black as our house trim.
attach the boxes
The next day, I attached the window boxes to the posts using wood screws on the back boards and on the bottom piece of each window box.
BTW, I will be painting the 4′ x 4′ posts the same color as the vinyl siding. They will hardly be noticed once they are the same color as our home!
plant the flower boxes
Now it's time to plant!! Woohoo! Do you love to get your hands in the dirt? I love it! And I don't use gloves. The feel of the dirt, the roots of the plants…. well it just makes my heart happy!
fertilize the soil
After adding fertilizer-rich container soil to the new window box, I mixed in Plant-Tone to further enhance the soil. Then I added the plants! For each box I planted the following:
Balloon Flowers on each end
dwarf Zinnias in the center
white Petunias on each side of the Zinnias
sweet potato vine in chartreuse
​If you are concerned about the weight of the plants and the dirt inside the boxes, you can add metal brackets like the L brackets I mentioned in the supplies list. I mounted one bracket inside each box near the top of the box.
window boxes add curb appeal
The look of window boxes is such a cozy look. And knowing that I built my own window boxes makes me happy! I'm also thankful for my hubby who solves issues like saving our vinyl siding!
DIY window box ideas
Let's chat about some other DIY window box ideas:
add a window box to the side of your house so that you can see it from a bedroom, kitchen, or even a bathroom
add fresh herbs to a window box outside of your kitchen window
use a DIY window box for your guest room window so they can experience a flower bed while visiting you
plant the box in foilage plants like coleus, sweet potato vine, and mouse ears hostas if you have a shaded window
Do you think you will build your own DIY window box planter for your home? I hope you do! It's an easy way to add visual interest to your home and bring a little joy to your heart!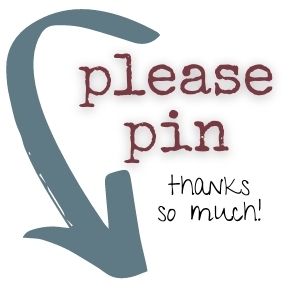 I hope you enjoyed this post and the inspiration from the book Father of the Bride. Be sure to read the posts my blogging friends were inspired to write.
Join us next month when we will be reading Big Little Lies!
Lynn from Living Large in a Small House
Crystal from Sweet Valley Acres

shop the post
Tap the images below to shop for supplies!

Thanks for joining our journey!
Thanks so much for joining us for this post! Join our journey so you don't miss any of the fun projects, tutorials, and inspiration that we share with you each week! You can follow us on Instagram, Facebook, and YouTube. We share even more inspiration on Pinterest!
use code: 10OFFRD at checkout and save 10%!
click below to purchase supplies!
Visit my Amazon Storefront!
Click the button below and head over to our online shop on Amazon!