How to Make Metal Look Like Brass using Paint
Do you want to know how to make metal look like brass? Today I will show you how to take a thrift store find and turn it into the cutest table lamp with an antique gold finish!
The following post may contain affiliate links. That means if you click and then buy something, I will make a small commission at no additional cost to you! Thank you for supporting my blog. full disclosure here.


Virtual Book Club
Welcome to the first edition of the Virtual Book Club. Three of my blogging friends and I will share our interpretation of a different book on the fourth week of each month! You will see their ideas and inspiration at the bottom of this post.
Here are some of the books we will be using as inspiration. Click the arrows to scroll through our book choices. Tap to get your own copy 🙂

Maybe you would rather listen to the audio version of these books! Join Audible and you can enjoy books on the go from your phone! This is a great way to read lots of books!
Or maybe you are a movie watcher, like me! Join Amazon Prime and get access to thousands of movies!
On the last Thursday of each month, we will share something home decor-related, and a culinary treat on the following Saturday inspired by our book of the month.
We hope you join us in this reading adventure and grab a copy of the books so you can be inspired along with us!

Murder on the Orient Express
This month, we read the book The Murder on the Orient Express by Agatha Christie. I love a good mystery, don't you? This one in particular was so interesting!
The story goes like this. In the 1930s a group of people board the beautifully decorated Orient Express passenger train to travel across Europe. The train encounters an avalanche on the tracks and the trip comes to a halt. One of the passengers is murdered and the famous detective, Hercule Poirot is on board and ready to solve the mystery.
I won't go into all of the gruesome details of the crime except to say that there were twelve passengers on the train that all had reason to kill the victim. By the way, he was not the nicest person in the world and he got what was coming to him!
Agatha Christie was a clever writer and provides all sorts of twists and turns and interesting characters as she tells the story behind this mystery. Be sure to read the book!
thrift store shopping
My inspiration is centered around the tables in the dining car of The Orient Express. They were so fancy, decked out with gorgeous dishes, and real silver and brass lamps.
Let's see if we can recreate the brass lamp from a thrift store find!
The last time I was out thrift shopping, one of the items I was specifically looking for was a pair of brass lamps. I found a pair but they were higher than what I wanted to spend on a light fixture.
thrift store lamp makeover
They were in good working order and that was actually part of the problem. I wanted real brass lamps that I could use in a tablescape for this project inspired by our book, Murder on the Orient Express.
That means, no cords! I wasn't about to rip out the working electrical parts of these adorable lamps! You can see the pair of lamps I am referring to in my recent YouTube thrifting haul video. You are going to love them! I might have to go back and see if they are still available!
This sweet little votive candle lamp was sitting at one of the thrift stores just waiting for me to grab it. I'm so glad my sister and I went thrifting that day and that she spotted it!
budget-friendly home decor
Turning it upside down, I saw that it was from a company called Party Lite. This model is not available currently but judging from the other candle holder items they offer, it probably cost between $40-$70!
We found it and it was only $10!
make metal look like brass
I'm not sure of the metal surface that this little candle holder is made from but my guess is stainless steel. The lamp feels heavy and has a similarity to the metal that is often used on cabinet hardware.
See the orange-toned glass beads? Those had to go! I knew this lamp was a great piece to use metallic paints on.
list of supplies:
Metallic Paints (Gold Digger, Steel Magnolia)
small artists brush
E6000 (if needed!)
Dixie Belle offers some gorgeous metallic paints in a variety of colors. This is my first time using the paint.
I chose to use two colors, Gold Digger and Steel Magnolia. This would be the best way to get the depth of color I was looking for. I wanted the metallic look finish to resemble an antique brass finish with character.
step one – clean the light fixture
The first step was to clean this little lamp. It was dusty and probably had some oils on it from being handled. A simple wash with soap and warm water was all it took. I dried it completely with a clean cloth. As with any upcycle or makeover, it's always best to start with a clean surface!
Unfortunately, the decorative metal edge on the frosted glass shade came off while I was drying it! No worries! I will glue it back on with E6000 when I am finished with the metallic finish.
step two – apply primer
The orange glass beads were concerning me. I wanted to be sure the paint would adhere to the glass so I started this upcycled thrift store project with two coats of Slick Stick. This product ensures the paint will stick to anything.
Even my air fryer! Yep, I painted my air fryer almost one year ago and it is holding up so well!
BTW, paint the first coat of Slick Stick and allow it to dry completely. Then apply the second coat and allow it to dry overnight.
step three – apply antique gold paint
Now let's create the aged brass look I am going for. Using a small artist's brush, I applied two coats of Gold Digger. It is a warm gold that in my opinion has a vintage look to it. Both coats of the metallic paint had about two hours of drying time
apply the second color of paint for depth
The next step is to add some depth to the color. I chose to use Steel Magnolia.
With a small round artist brush, I dabbed on some of the metallic paint in a stippling manner. Then I dabbed off the excess with a crumpled paper towel until I got the aged brass color I wanted.
This free-form style of painting is so much fun! The best part is, if I didn't like the results, I could paint it again!
I thought about adding some gilding wax, but really I don't think it needed it. The two colors of metallic paints work together perfectly to create the aged look I wanted for this little table lamp.
create a brass look on metal
There are several ways to get this look but I have to admit, painting with a paintbrush is one of my favorite things to do. Let's talk about other ways to get this aged brass look that you might find helpful.
use spray paint
Spray the piece with gold spray paint. Rustoleum offers so many colors of gold that I am pretty sure you can find the color you want at your local hardware store. The downfall of spray paint is the fact you have to use it in an area with good ventilation and you must wear a mask.
Gold spray paint comes in many gold tones: aged metallic vintage gold, shiny gold leaf, pure gold, and sunlit brass. The list goes on and on!
Certainly, I have used this kind of paint in the past. But on a cold wintery day, staying indoors in my cozy craft room with a hot cup of cocoa just sounded right!
Rub n Buff method
Another method to create the brass tone on metal objects like my lamp is to use Rub n Buff. This product has fine metallic powders in its creamy paste. The tubes are small but I have found a little goes a long way.
Rub n' Buff comes in all sorts of colors like gold leaf, Grecian gold, European gold, and autumn gold. I like to use rub n buff but if the area is large, then I suggest you use metallic paints. Rub n buff comes in very small tubes and can be expensive.
In my opinion, using metallic paints is an inexpensive way to get the aged brass look that is popular. Plus, you have the paint to use on other projects! Win, win!
step four – apply a clear coat (optional)
The paint I used does not need a top clear coat but you could always add a coat or two to create a super shiny brass finish if that is what you like. I prefer a flat finish on most of the projects I do and I really like it on metal finishes.
step by step faux vintage brass look on anything
Whatever type of paint or finish you choose to make metal look like brass, it's a good idea to follow these simple steps:
Clean the piece thoroughly and remove any soap residue.
Apply a good primer that works on metal over the entire surface. Apply a second coat according to the instructions.
Apply a thin layer of brass or gold paint over the whole thing.
Apply a second and third coat as needed.
Use an alternate color of gold or brass to create depth and texture to the gold color.
Allow plenty of drying and curing time before using the piece!
YouTube Video Tutorial
If you prefer to watch a tutorial, here is a video I created Live on YouTube just for you! Click the image to watch!
vintage brass lamps for the win!
I can't wait to see how you use this method on your next project! Let me know about it in the comments section below the post!
Now for the book-inspired brass table lamp in all of its glory! Doesn't this little thrift store lamp look so vintage in this table setting? One of the things that stayed with me in the story of Murder on the Orient Express was that each table in the dining car had its own lamp!
They were probably gas-powered when the train was first in operation. But to me, using a candle in a lamp is a close second best!
Our faux-painted brass lamp sits on our kitchen island at the spot where we eat our dinners in real life. We don't often use our dining room unless our family is home. This spot fits us just fine!
table setting with brass lamp
Just for fun, I broke out the antique silver that has been passed down in my hubby's family since his grandmother was living. We are not sure why they had it because they were not wealthy by any means. It is a full 6-piece setting with a fork, knife, and spoon for each setting. The bowl of the spoon is huge!
The collection of ironstone I have curated over the years goes perfectly with the vintage brass-looking lamp and silver. The wine glasses are thrifted and so are the small dessert bowls.
The larger oval plates are actually restaurant ware I bought years ago. I love oval-shaped dishes and this was the best way to get plates. They were only $7 each.
The flax linen napkins are a thrift store find and the grain sack table runner is handmade by yours truly. The large doily under the lamp is torn so I bunched it up to hide the imperfections.
The silver pitcher is a recent find that you will see in my latest thrifting video. The sugar bowl is filled with dried white roses one of my sons-in-law gave me on Mother's Day last year.
Did you notice our little place setting name 'tag'? Those are vintage types that were used long ago for a printing press. Newspapers used them as well as magazines. The letters make the perfect place card, don't you think? It is so fitting for the era of the book!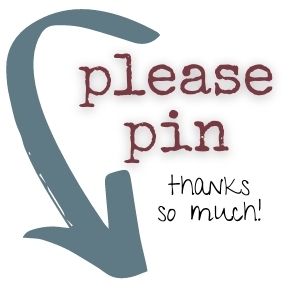 I hope you enjoyed this post and the inspiration from the book, Murder on the Orient Express. Be sure to read the posts my blogging friends were inspired to write based on the book!
Lynn from Living Large in a Small House
Crystal from Sweet Valley Acres

Thanks for joining our journey!
Thanks so much for joining us for this post! Join our journey so you don't miss any of the fun projects, tutorials, and inspiration that we share with you each week! You can follow us on Instagram, Facebook, and YouTube. We share even more inspiration on Pinterest!
click below to purchase supplies!
Visit my Amazon Storefront!
Click the button below and head over to our online shop on Amazon!