Vintage Buffet Tablescape Ideas for the Holidays
A festive vintage buffet tablescape featuring gold and silver pieces to accent the ironstone dishes that hold your food items for your holiday gatherings. Your guests will enjoy the vintage vibe of this buffet tablescape!
5 Days of Christmas Cheer
We are five blogger friends who are kicking off the Christmas Season with Five Days of Holiday Inspiration! Here is a sneak peek at what we will be sharing each week! Be sure to go to the end of this post to see today's inspiration!
5 Days of Christmas Cheer
The following post may contain affiliate links. That means if you click and then buy something, I will make a small commission at no additional cost to you! Thank you for supporting my blog. full disclosure here.
This post is sponsored by Dixie Belle. All opinions are my own!
Be sure to check out the video at the end of this post!
vintage buffet tablescape
Truth be told, I don't do the typical tablescapes that I see on the interwebs. They are beautiful, no doubt!
It's probably because our family has never been formal. Don't get me wrong – I think the fancy tablescapes are gorgeous! I've just never been able to pull it off very well.
One thing I have managed is to make a pretty buffet-style setting for our gatherings. Our family gatherings have been large and we end up sitting all over the place. One table doesn't hold all of us!
Maybe one day when our grands are older, the adults can sit at a lovely table setting. 🙂
One can always dream!
First things first, let's have a stack of ironstone plates, vintage silverware (this has been in my hubby's family forever!), and cloth napkins ready for the guests. People can grab their plates and head over to the buffet table!
best way to serve a buffet (IMHO)
For our family, the best way to have a food station has usually been on our kitchen island. If I didn't need to set up this tablescape for buffet table images for this post, I would have set up all of the cold food, the hot food, and the desserts the day of the event on our large kitchen island.
Our kitchen coffee area would act as our dessert table! As a side note, we often use pretty paper plates for desserts. I go all out and buy Chinet. 🙂
buffet table from a communion table
But since we're getting all fancy, let's set up this buffet tablescape on this pretty communion table I painted. Can you believe this table only cost $2? It sits in our dining room but has also been in our kitchen.
The communion table is framed by these two cabinet doors that are missing the glass doors. We added chicken wire so that I could use the space for decorating. The wire holds the vintage glass ornaments perfectly!
I started the tablescape with an accent layer of antique lace that belonged to my mom. She used this gorgeous lace tablecloth for the times she set her table fancy. Usually, that was during the holiday season. Maybe that's why I'm not too fancy. 🙂
The lace looks pretty all bunched up so I shaped it to curve around the entire table top. The ironstone dishes would nestle in nicely within the folds.
ironstone serving dishes
Next, I chose the focal point pieces- you know, the dishes that would hold the good stuff! We are simple eaters and usually, we have just a few food items for our meals. Holidays can be a time that we have more food options but for this holiday buffet tablescape, I decided to keep it simple It would be easy to add additional ironstone pieces to serve more variety of foods.
I stacked ironstone platters with vintage silverware for the sliced meat on top of a handmade wood slice riser. We have turkey for Thanksgiving and Ham for Christmas. This vintage ironstone platter would hold plenty of sliced meat!
Then it was time to think about side dishes. I've only included two ironstone dishes – one for mashed potatoes and the other for a veggie. The dishes are actually soup tureens.
We have collected these dishes for a long time. I decided to stack the tureens in the back for the veggies for added interest. You will notice that I used a vintage crocheted doily to help stabilize the dishes.
vintage fondue pot
Did you notice the silver fondue dish in the background? This was an inherited piece from an elderly lady I cared for 18 years until she passed. I thought it could hold gravy! I even have a vintage silver ladle to serve the gravy!
Small ironstone plates will hold the serving utensils so that the pretty lace tablecloth doesn't get messy. If more space is needed, just keep the serving utensils in the dish with the food.
We like to offer water when we host meals so I thought this gorgeous silver pitcher would look nice. A small ironstone bowl with another vintage doily will prevent the moisture from the iced water from getting all over the place.
polish the silver for the holidays
BTW, I haven't decided if I will polish the silver pieces. Silver is pretty polished as well as tarnished. The good thing about liking both is if I polish the silver, it will be tarnished again soon!
Do you think I should polish the silver? Let me know in the comments!
The bread for the meal could be already on the table. Most people like more than one piece of bread with their dinner. The ironstone butter dish is on the buffet so that everyone knows where to find it!
brass candlesticks
Let's look at the decor pieces for this buffet tablescape. Three vintage brass candlesticks are in one corner of the buffet table. I like odd numbers when decorating and I think the same idea holds true for tablescapes.
The real candles will be replaced with battery-powered taper candles soon! Come on Amazon delivery!
The other corner of the table has an upcycled thrifted piece I found for around $3. It. was a quick makeover and I will be sharing that on Instagram soon! Having these similar colored decor items balances the tablescape, don't you think?
See those gorgeous dried roses? One of my sons-in-law gave me a dozen of white roses months ago. Before they were too tired, I hung them upside down on the children's chairs that hang in our dining room. They dried perfectly and look amazing in the vintage ironstone sugar bowl with gold trim.
You can also see the pretty ornament Christmas tree hanging in each of the antique cabinet doors. I just love this whole scene!
upcycled home decor
The last decor pieces that I have are these adorable gilded pears. Unfortunately, I didn't get any images for a tutorial but I can tell you they were so easy to make. Maybe I will get some more and make a tutorial for Christmas!
Do you set up a fancy tablescape for the holidays or for other gatherings? I would love to hear about your traditions! Let me know in the comments or drop me a line by clicking on my Contact Me option at the top of the blog!
Maybe you are looking to recreate this look for your buffet tablescape this year. I've gathered some links from Etsy just for you 🙂 Shopping for vintage and antique pieces from Etsy is a great way to add to your collection!

thanks for joining our journey!
Here is a video for you to enjoy! Click the image below to watch!
I'm so glad you stopped by today!
Thanks so much for joining us for this post! Join our journey so you don't miss any fun projects, tutorials, and inspiration we share with you each week! You can follow us on Instagram, Facebook, and YouTube. We share even more inspiration on Pinterest!
Until next time…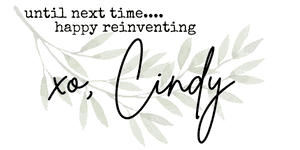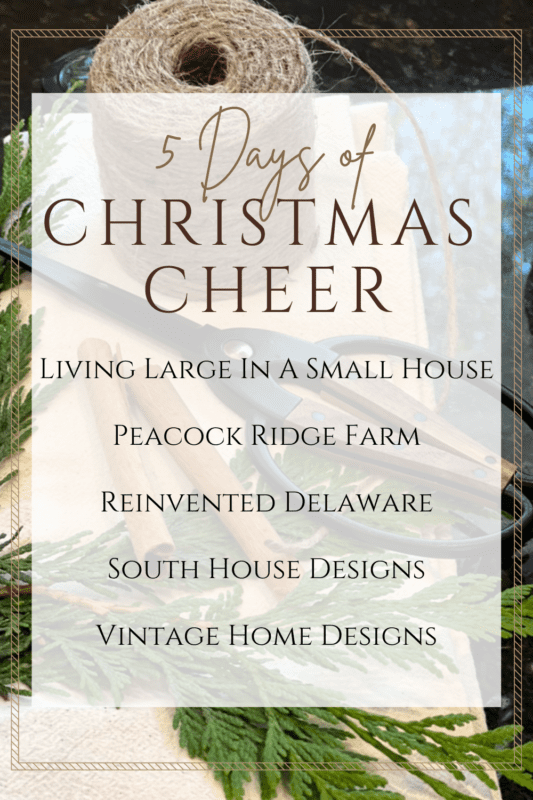 Peacock Ridge Farm
It's the most wonderful time of the year! And what better way to enjoy the holidays than by hosting a festive feast with your loved ones? This year, wow your guests with a beautiful Christmas tablescape. With just a few simple steps, you can create a gorgeous setting that will make your holiday dinner extra special. So get creative and start planning your perfect Christmas table today!

Reinvented Delaware
A festive vintage buffet tablescape featuring gold and silver pieces to accent the ironstone dishes that hold your food items for your holiday gatherings. Your guests will enjoy the vintage vibe of this buffet tablescape!

South House Designs
Want to wow your guests, but make it easy on you? Follow these 17 tips for setting a beautiful looking holiday buffet table that also functions beautifully. It lets your guests know you have been thinking of them while planning a great evening together.

Vintage Home Designs
The holidays are the perfect time for entertaining. I love hosting dinner parties and wanted to create a Christmas tablescape this year that was simple and beautiful. By pairing the natural look of greenery with the elegance of gold bells and brass candlesticks I was able to create a classic and unique table.

Living Large in a Small House
At Living Large in A Small House, there is a new theme every year. This year it's going to be a laid-back rustic woodland theme. Creating the tablescape was so much fun. Using things we already have and foraging for natural elements outside, make this an inexpensive table.