Tuesday Turn About #166 Repurpose and Makeover Ideas
This week Julie and I are sharing a total of 10 features!! Tuesday Turn About #166 Repurpose and Makeover Ideas.
Tuesday Turn About #166 Repurpose and Makeover Ideas
This post may contain affiliate links, at no additional cost to you. For more information, see my complete disclosure HERE.
Weekly Photography Tip
Julie and I are sharing a total of ten features this week since Lynne isn't able to join us this time. We miss Lynne but we know life gets full – especially this time of year! See you next week Lynne!
I had to skip on the photography tip this week with all of those extra features.
As a quick tip, I will remind everyone of the importance of having an image of yourself and your name in your sidebar! Your readers want to know what you look like and who you are so they can feel connected to you!
Read this tip to get some ideas for snapping your own images for your blog like I did a couple of months ago.
Also, be sure to name your images with keywords. Here is the tool I have been using to write my posts as well as naming my images.
Want to learn more about photography and blogging? Join me this October 11-14 for the Bloggers Inspiring Bloggers Retreat in Estacada, Oregon. You will learn how to capture beautiful images with me right there beside you!
Now, let the party begin!
We will miss you this week Lynne!!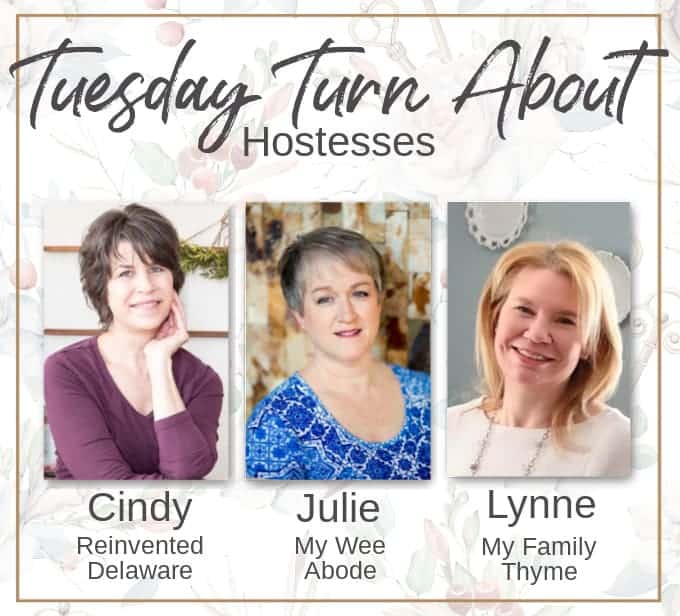 Join us on the socials!
Though not a requirement, we would love for you to join us on other platforms. Feel free to subscribe to our email lists, our Facebook pages, our Instagram accounts, and our Pinterest boards!
Let's create community!
Cindy at Reinvented Delaware
Julie at My Wee Abode
How to Strip Furniture with Oven Cleaner
Have you tried this method of stripping furniture yet? Wendy from WM Design House will share exactly how to tackle this project! You'll be out thrifting to find a piece to strip for your home before ya' know it!
Architectural Salvage Wood Spindle
You know by now we love a good repurposed project around here! Candice from She's Crafty Crafty shares her idea for repurposing salvaged wood spindles. You will love this easy DIY!
Simple TB Tray Upcycle
Simple is the best word to describe this project! Nicole from Adorn the Table will show you how easy it is to upcycle all those TV trays you see when out thrifting! Thanks, Nicole!
Second Hand Furniture – Shopping Guidelines
Do you love to thrift for second-hand furniture but would like some great tips when shopping? No worries! Donna will give you all the tips and tricks you need!
9 Ways to Decorate with Vintage Suitcases
Omgoodness, vintage suitcases are my weakness!! Lora from Lora Bloomquist shares some of the most amazing ways to decorate with old suitcases – you will love her ideas!
---
Let's start sharing! Because this is a party, we encourage all who link up to visit several other bloggers who have linked as well – comments and pins are a great way to spread the love!
Before you get started, take a look at our guidelines:
This party is for home decor and home-related posts only (recipes, organizing, DIY, crafts, etc.). Link up to 3 related posts. Please do not link up informational posts that do not relate to the topic.
If you would please not link up shops, advertising, round-ups, other link parties, or any posts promoting sales, we would appreciate it.
DO NOT PIN FROM IMAGES ON THIS PAGE (it just won't work right on Pinterest). However, please visit the original post/source and pin from there. That works perfectly!
Please make sure that your images are in a jpeg or png format. If we can't save your image, we may not be able to feature you. So sad!
By linking to the party, you give us permission to share your projects on our blogs and social media. We will always give proper credit with a no-pin image.
We're looking forward to all of your fun posts this week! Give us your best!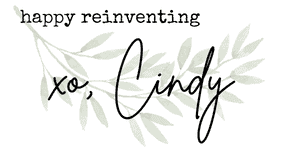 Whoa nelly – before you link up, did you read my photography tip for this week? Scroll back up and read it – You'll thank me later!