Learn How to Copper Leaf a Pumpkin
Have you ever wanted to learn how to copper leaf a pumpkin? I've wanted to try this project for a long time and today we are going to learn how to copper leaf a pumpkin! Let's get started!
As an Amazon Affiliate (and other companies including Dixie Belle Paint Company), we earn a small commission on products sold through affiliate links. Your purchases through those links help support this blog at no additional cost. In purchasing the supplies we use and recommend via our links, you help to support the free tutorials we offer you and our other readers. Thank you so much! Read my full disclosure here.
copper leaf pumpkin tutorial
Do you like to learn new things?
I do.
In fact, I love to learn new things. I'm kinda obsessed!
Especially when it comes to any kind of project that we do here at Reinvented Delaware.
That reminds me – did you see this adorable pumpkin project made from thrifted sweaters? Some of those pumpkins are cashmere!!
Let's take a look at the supplies we need for these adorable copper leaf pumpkins.
list of supplies:

step one: paint the pumpkins
When my craft pumpkins and other supplies arrived from Amazon, I could hardly stand to wait to begin!
The first pumpkin I applied the copper leaf to wasn't painted first. That was a bad decision on my part because the copper leaf tore in many places and the white background was visible in the cracks.
So I decided to paint the pumpkins in a copperish (terra cotta) color first. I applied two coats of craft paint and then I applied one coat of metal adhesive.
step two: apply the adhesive
The instructions on the metal adhesive bottle said to let it dry for at least 30 minutes until it is tacky.
The copper leaf is very lightweight and tends to fly away. I suggest you do this step in a room without much traffic! Even someone walking by the copper leaf could cause the leaf to fly away!
step three: apply the copper leaf
Instead of lifting the copper leaf towards the pumpkin, I took the pumpkin to the copper leaf. You'll see this more clearly in the YouTube video below.
I also found that using my finger to gently press the copper leaf down was easy. Very carefully, I moved around the pumpkin, smoothing the copper leaf with my finger as I went.
I also used scraps of the leaf to fill in the small areas of the pumpkin.
step four: remove the excess copper leaf
Once I moved all the way around the pumpkin, I used the metal brush to gently brush away the excess. Hold the pumpkin close to the tabletop you are working on so that the copper leaf doesn't fly away!
step five: fill in the gaps
Remember I said that there were white areas of the pumpkin that were visible? The same happened with the painted pumpkins, but the areas were less noticeable.
To cover them, I used a small brush to apply more metal adhesive, allowed it to dry, and then used the leftover flakes of copper leaf to cover the exposed areas.
The scraps left over from brushing away the excess copper leaf were put to good use! We don't like to waste around here!
I finished all of the pumpkins in just about an hour. Then it was time to decorate with them!
**When researching this copper leaf pumpkin project, I read that many crafters gave the pumpkins a top coat of shellac to prevent the copper from tarnishing. I don't show that in this tutorial, but because so many recommended it, I will give my copper leaf pumpkins a shellac topcoat!
decorate with copper leaf pumpkins
One of my followers suggested I put a pumpkin on top of the easy cake stand I made a couple of weeks ago. Wasn't that a great idea?
Look how cute these copper leaf pumpkins look on the cake stand!
easy fall centerpiece
Let me break down this simple table centerpiece for you.
I first laid down a gorgeous grain sack bag that my sweet friend gave me. Check out her blog for some vintage goodness!
I laid the grain sack out on a diagonal to add interest.
One of my large ironstone platters went on top of the grain sack.
Next, I placed the cake stand (be sure to read the post on that easy thrifted project!) in the center of the table.
I have been picking up brass candlesticks here and there as I have been out thrifting. The mismatched pieces are just the kind I like and it's easy to find single brass candlesticks!
Then I added some collected taper candles in varying shades of faded red and orange.
The craft pumpkins that I purchased came with real pine cones and faux acorns that look real so I added them to the ironstone platter and cake stand.
I forgot to mention that I also added some berry garland that I have had for years. The garland came in a 6′ long strand and I have used it in many ways. This time, I took the sections apart and used bits of the garland around the pumpkins.
easy fall decorating ideas
Aren't the copper leaf pumpkins so pretty?
I realize they could have been purchased with the copper leaf already on them, but I really enjoy making my own decorations when I can. The decorations are enjoyable and help to make our home cozy. But the crafting side of it helps to add a special touch to our home.
Crafting therapy is good for the mind and soul!
I encourage you to try this project for your home! Metal leaf comes in a variety of colors like gold, silver, and of course copper. Let me know if you make this project for your home! I would love to know how they turn out for you!
FAQ's
How to apply copper leaf?
As you can see, applying copper leaf is simple: apply the metal adhesive and allow to dry, add sheets of the leaf to cover the area, smooth the surface and brush off the excess with a soft brush.
What adhesive can I use for copper leaf?
My suggestion is to use the product specifically for copper leaf. The metal adhesive dries to a tackiness that allows the leaf to adhere to it easily.
How do I seal copper leaf?
I did not seal my copper leaf pumpkins in this tutorial, but after researching, I have decided to seal the pumpkins with natural shellac. I like Zinsser Shellac in clear for many of our other projects, and since I have plenty on hand, that is what I will be using!
If you have any other questions about copper leaf, please feel free to ask in the comments below! I will do my best to answer!
Sometimes watching the process makes it easier to tackle a new skill so I made a video for you! This was my first time using copper leaf (or any metal leaf for that matter!) So let's learn how to copper leaf a pumpkin together!
By the way, I have plenty of copper leaf sheets leftover, so I am looking for more ideas to use them on!
YouTube Video Tutorial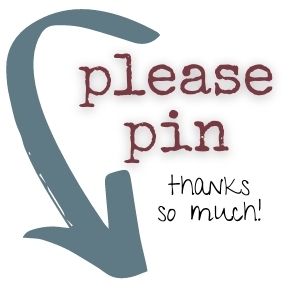 Pin the image below to your home decor and fall project boards! Just click the pin button at the top left corner!
Thanks for joining our journey!
Thanks so much for joining us for this post! Join our journey so you don't miss any fun projects, tutorials, and inspiration we share with you each week! You can follow us on Instagram, Facebook, and YouTube. We share even more inspiration on Pinterest!
Until next time…