Designer Books for Home Decor
Are you looking for the best designer books for home decor? Here is an amazing lineup of home decorating books that you will love! Give them as gifts for Christmas, holidays, and birthdays. And don't forget to get a couple of them for yourself!
decor books
I love magazines, don't get me wrong.
But a book holds so much value in my opinion. Some books cost the same as a magazine these days.
Books are one of my favorite things to buy. And if I am honest, sometimes I don't read them. Sometimes I buy them for their covers!
That's not true of this stack of designer books for home decor. I mean the reading part – I am definitely reading these amazing books! Plus, the covers are gorgeous on all of them!
Win, win!
Here is a list of the home decorating books that we are taking a closer look at in this post with links in case you decide they need to be on your shelf too!
Oh, and a few extras that are not on my shelf yet! But they will be soon!
**Some books do not have Amazon images, just click the link in the list below to purchase!
list of designer books for home decor:
Here are some additional books not in the video (or on my shelf yet!) but I am sure you will love them!
---
---
decorative books for display
The home decor designer books I am sharing with you today are not just for display. They are books that will inspire you to read through, look at the beautiful images, and then create a home you love with the ideas the books share.
Home Stories is up first. Kim Leggett's tagline is "Design Ideas for Making a House a Home" and she holds up to that promise. She talks about the importance of curating a home over time with items and pieces that have meaning to you and your family. Isn't that a beautiful idea? We want our homes to have meaning and not just have the latest trends because they are popular.
Vintage Home is filled with beautiful images of the loveliest vintage finds you can imagine! From dishes to linens, wood furniture to chippy painted furniture, textiles to glassware, this book has all the vintage goodies in its pages! The editor shares what to curate, where to find the pieces and how to display them.
Marion is the long-time writer at Miss Mustard Seed blog. She has shared countless tutorials and inspirations over the 11+ years she has blogged and this book is no different! In it, she shares how to create a home that you love now, not the one you are waiting for or the one you hope to have one day. But the home you have now. Isn't that refreshing??
The tagline "Decorate with Vintage Finds" couldn't be more appropriate! The author shares how to find the amazing vintage goodies and then how to use them in your home! Leslie goes through room by room and gives examples and ideas on how to use the vintage finds we come across at auctions and estate sales. Sprinkled throughout the book are specific items to look for while out shopping. And the photography is amazing!
Who says decorating in white isn't interesting?? Once you get this book in your hand, you will see how Fifi uses shades of white, textures in white and other neutrals like wood tones to create beautiful serene spaces in any home. You will see that not all whites are the same and that different whites can look beautiful together. This book is anything but boring!
Don't you love the HGTV show "Home Town"? My hubby and I love the show and the couple that host the show! The beauty of their style speaks to my restoration-lovin' heart. They look beyond the mess of neglect in a home and bring it back to its former glory. This book helps you to understand who this couple is by exploring their past, how they met, what stories and values are important to them, and how they started the show. This book is their story.
Do I really need to even say anything about this book?? We all know her and love her easy, family-oriented style. But the question is, do we know our own style? Joanna (I say that like we are friends!) will guide you through the steps to find and define your own style. The book is like an encyclopedia filled with information about styles of decor. You will have a wealth of home decor knowledge with this book on your shelf!
If you love a cozy white cottage aesthetic, then you will want this book! Liz Marie lists 100 ideas to bring a sense of coziness to each and every room in your home. She starts with the living room and brings ideas for furniture arrangement that is an invitation to sit and enjoy the company of others. After that, you are led into the dining and kitchen areas. Her ideas are fun and easy and most important, attainable. You will enjoy every one of her 100 ways to love the feeling of being home that she shares in this book.
**BONUS: Liz Marie has another book coming out soon that is similar to this one for the Seasons! I have that book listed in the book list section of this post near the top!
YouTube Video | Decorating Book Review
I thought you might enjoy a little book chat by our fireplace, so I created this video for you to enjoy! Hop over and watch. While you are there, join our journey on YouTube by subscribing! Thank you!
---
more amazing home decor books
My friend Lynn over at Living Large in a Small House, has compiled an amazing list of home decor books. She has included some on the organization that I need to get!! Here is the post:
Home Decor Books Make a Great Gift
---
blog hop with my friends
Each month, some of my blogging buddies and I get together and share what we have been up to on our blogs. The links are below the graphic
Some of my blogging friends are doing amazing things on their blogs this week! I'm sure you're going to love each one!
If you are coming over from Renae's blog at Peacock Ridge Farms, thank you for coming!
If you are headed to the next stop on this blog hop, head over to Do's blog – she has a fun project for you!
You can click each image below to head over to see their amazing projects!
---
Before you go, be sure to pin the image below to your Pinterest boards. While you are there, be sure to join our Pinterest journey!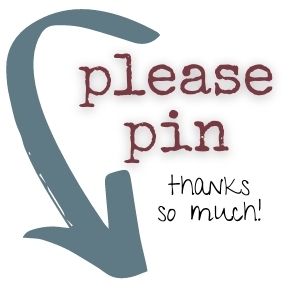 Pin the image below to your home decor and furniture boards! Just click the pin button at the top left corner! Thank you ☺️
You can find these books and more of my Amazon favorites on our Amazon Storefront!
---
Visit my Amazon Storefront!
Click the button below and head over to our online shop on Amazon!
Thanks for joining our journey!
Thanks so much for joining us for this post! Join our journey so you don't miss any fun projects, tutorials, and inspiration we share with you each week! You can follow us on Instagram, Facebook, and YouTube. We share even more inspiration on Pinterest!
Until next time…