Tuesday Turn About #160 Porch and Patio
We're chatting about enjoying the outdoors with home decor and ideas for our front porches and patios! Tuesday Turn About #160 Porch and Patio.
Tuesday Turn About #160
This post may contain affiliate links, at no additional cost to you. For more information, see my complete disclosure HERE.
Weekly Photography Tip
Is your computer slow? Does it get bogged down due to storage? It might be because of the number of images your store on your computer!
Images from a DSLR are large (as well as the images you take with your phone!) and they can really slow down a computer. You can use online services like iCloud or Google Photos to store your images. The online options are amazing because you can access them from anywhere, anytime, and on any synced device. This is so convenient if you need an image to post on your social media but you are away from your computer.
Another image storage option is an external hard drive. I use an external hard drive because I am old school 😉 Knowing that my images are accessible without a password is important to me. They feel somewhat safer when I see the hard drive on my desk. Crazy I know, but that works for me.
The best option is to use both, an external hard drive and online storage. It's always best to have your images safely stored in more than one place
Either storage solution will cost money. You will either pay a monthly storage fee or purchase a new external hard drive when it fills up. I have several of these externals so when one is full, I put a label on it with the year.
I hope this helps! If you have any questions about image storage, feel free to ask! I would love to help you get answers to those questions!
Now, let the party begin!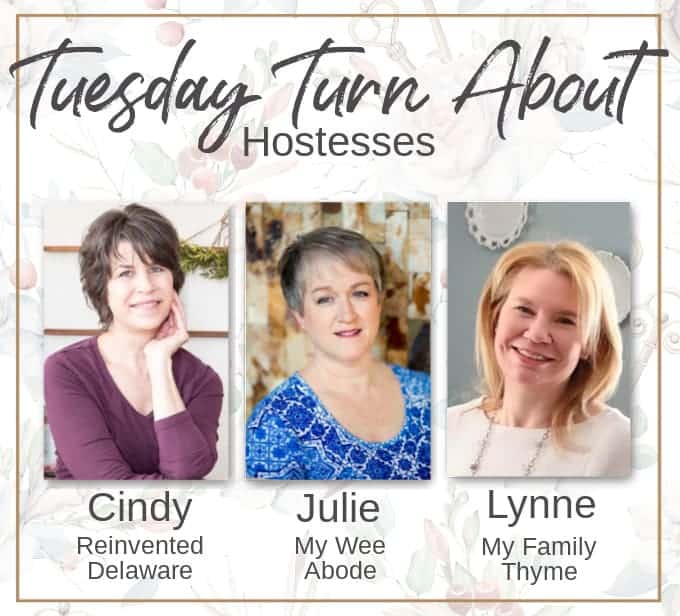 Join us on the socials!
Though not a requirement, we would love for you to join us on other platforms. Feel free to subscribe to our email lists, our Facebook pages, our Instagram accounts, and our Pinterest boards!
Let's create community!
Cindy at Reinvented Delaware
Julie at My Wee Abode
Lynne at My Family Thyme
Be sure to hop on over to Julie's blog at My Wee Abode and Lynne's blog at My Family Thyme to check out SIX additional features from Tuesday Turnabout! If you haven't been featured on Reinvented Delaware this week, you just might be featured on one of the other hosts' blog!
Easy Decor for a Small Cottage Porch
Do you have a small front porch? Kim from Cottage in the Mitten can show you some easy ideas to decorate your front porch! Thanks for sharing your inspiration, Kim!
Perfect Summer Evening on the Patio
If you are looking for a lovely patio space with a view of a lovely backyard, Denise from My Home of All Seasons offers inspiration! Thanks for sharing your lovely patio Denise!
July 4th Front Porch
Debbie blogs at Debbie Dabble Blog and she loves to share her home decor. In this post, she shares her ideas for a patriotic front porch!
---
Let's start sharing! Because this is a party, we encourage all who link up to visit several other bloggers who have linked as well – comments and pins are a great way to spread the love!
Before you get started, take a look at our guidelines:
This party is for home decor and home-related posts only (recipes, organizing, DIY, crafts, etc.). Link up to 3 related posts. Please do not link up informational posts that do not relate to the topic.
If you would please not link up shops, advertising, round-ups, other link parties, or any posts promoting sales, we would appreciate it.
DO NOT PIN FROM IMAGES ON THIS PAGE (it just won't work right on Pinterest). However, please visit the original post/source and pin from there. That works perfectly!
Please make sure that your images are in a jpeg or png format. If we can't save your image, we may not be able to feature you. So sad!
By linking to the party, you give us permission to share your projects on our blogs and social media. We will always give proper credit with a no-pin image.
We're looking forward to all of your fun posts this week! Give us your best!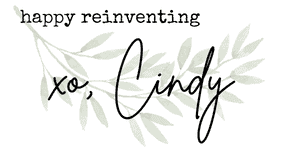 Whoa nelly – before you link up, did you read my photography tip for this week? Scroll back up and read it – You'll thank me later!