Tuesday Turn About #169 Fall Decorating
This week's features include a fall pillow, a faux copper leaf wreath, and a gorgeous fall urn idea! Tuesday Turn About #169 Fall Decorating.
Tuesday Turn About #169 Fall Decorating
This post may contain affiliate links, at no additional cost to you. For more information, see my complete disclosure HERE.
Weekly Photography Tip
This week's tip is about camera gear. The best advice I can give you is to purchase the best camera for your budget. The same goes for a lens.
The second bit of advice I can offer is to purchase lenses separately from the camera. I know it might sound like a deal to purchase the 'kit' lens that is often sold with the camera body, but trust me, those lenses are not as good as you might think.
Purchase the best camera body and lens your budget allows. If your budget has an allowance for a full-frame DSLR camera body and a 50mm 1.4 or 1.8 lens, go for it. If not, choose the DSLR camera that best fits your budget.
Below I have a couple of camera and lens options gathered for you. Also, bare in mind that if you can't get the camera you want now, you can always purchase a less expensive model, save up and then re-sell your older model on eBay or other sites. That is how I have upgraded my own cameras (and lenses) over the last 20ish years.
As always, if you have any questions about photography and camera gear, feel free to ask in the comments.
my camera gear

Are you looking for some keyword search help? This is the tool I am using and I love it! Click the button below for more info 🙂
Now, let the party begin!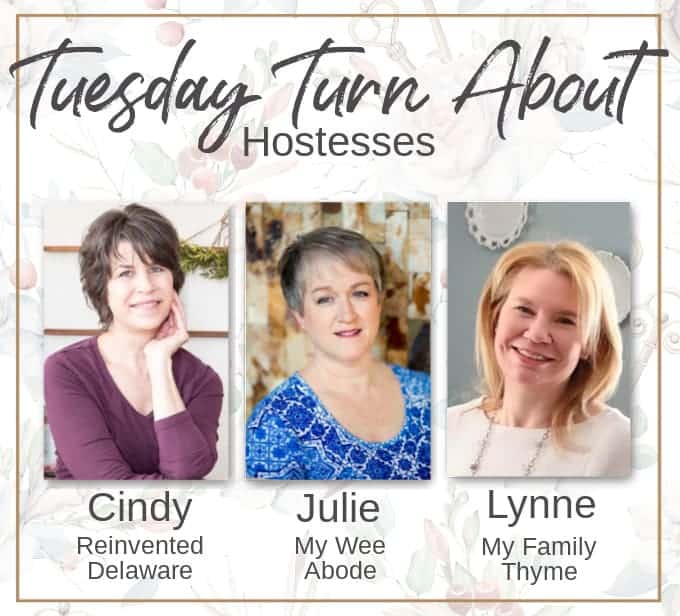 Join us on the socials!
Though not a requirement, we would love for you to join us on other platforms. Feel free to subscribe to our email lists, our Facebook pages, our Instagram accounts, and our Pinterest boards!
Let's create community!
Cindy at Reinvented Delaware
Pinecone Wreath with Acorns | Easy Bowl of Chili
Julie at My Wee Abode
Easy Fall Decor Ideas for a Small Home // DIY Fall Hydrangea Wreath in 15 Minutes
Lynne at My Family Thyme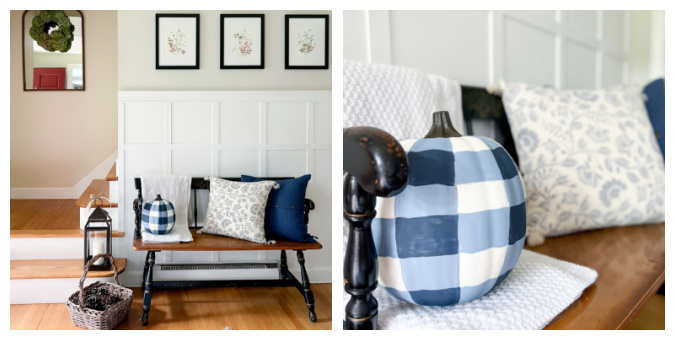 Simple Fall Entryway Decorating Ideas | How to Make Gingham Painted Pumpkins
Be sure to hop on over to Julie's blog at My Wee Abode and Lynne's blog at My Family Thyme to check out SIX additional features from Tuesday Turnabout! If you haven't been featured on Reinvented Delaware this week, you just might be featured on one of the other hosts' blog!
Elegant Urns for Fall
Debra from Common Grounds shares some of the best home decor ideas on the web! And this is one I would love to repeat for our home! Elegant Urns for Fall is just gorgeous eye candy!
DIY Copper Wreath
Anna from Sky Lark House loves making wreaths. So when I saw this gorgeous DIY Copper Wreath I knew it would be a great tutorial! Thanks, Anna, for sharing this inexpensive way to get the copper look in our decor!
How to Make a Pom Pom Pillow
Doesn't this adorable pillow that Mary Beth from The How to Home made just make you want to curl up with a hot cup of cider and snuggle in with a good book?? Maybe I'm dreaming of the fall season too much! Hop over to her blog and see how to Make a Pom Pom Pillow for your home!
---
Let's start sharing! Because this is a party, we encourage all who link up to visit several other bloggers who have linked as well – comments and pins are a great way to spread the love!
Before you get started, take a look at our guidelines:
This party is for home decor and home-related posts only (recipes, organizing, DIY, crafts, etc.). Link up to 3 related posts. Please do not link up informational posts that do not relate to the topic.
If you would please not link up shops, advertising, round-ups, other link parties, or any posts promoting sales, we would appreciate it.
DO NOT PIN FROM IMAGES ON THIS PAGE (it just won't work right on Pinterest). However, please visit the original post/source and pin from there. That works perfectly!
Please make sure that your images are in a jpeg or png format. If we can't save your image, we may not be able to feature you. So sad!
By linking to the party, you give us permission to share your projects on our blogs and social media. We will always give proper credit with a no-pin image.
We're looking forward to all of your fun posts this week! Give us your best!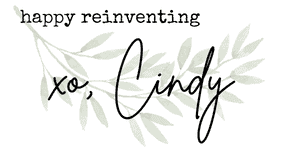 Tuesday Turn About Link Party runs from Tuesday 6 pm EST to Saturday 1 am EST. Join us during those times each week!
Whoa nelly – before you link up, did you read my photography tip for this week? Scroll back up and read it – You'll thank me later!