Tuesday Turn About #171 Easy Furniture Makeovers
Easy furniture makeovers have a special place in my heart! Here are three ideas you will love! Tuesday Turn About #171 Easy Furniture Makeovers.
Tuesday Turn About #171 Easy Furniture Makeovers
Check out last week's party for more inspiration!
This post may contain affiliate links, at no additional cost to you. For more information, see my complete disclosure HERE.
Weekly Photography Tip
Sorry to say but I don't have a photography tip this week!
But I do have some great news about all of the photography tips I have been writing these last few months!
I've gathered the tips and more all together in an e-book!! And it's almost finished! My digital designing daughter is putting it together for me and she is so close to being finished with it! I'm so excited to be able to offer this to you. Stay tuned and it should be ready in the next couple of weeks.
I would say it will be ready next week but I will be away teaching a photography class at a bloggers retreat called Bloggers Inspiring Bloggers.
So you won't see me here next week but I will return the week after. Hope you have a great couple of weeks and I will miss seeing your lovely links!
In the meantime, my friend Julie from My Wee Abode is sharing this great blogging tip:
Just a reminder… share your new content on other social media venues.
Make it easy on yourself. You don't have to share your new content on ALL your social media channels in one day. Spread it out, and add different captions/messages that relate to the blog post. This will help your readers know that your content is relative now, and later!
my camera gear

Now, let the party begin!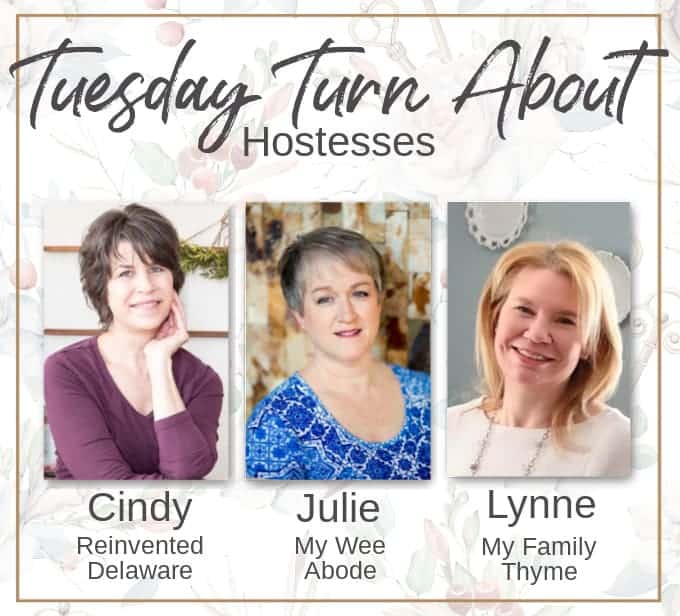 Join us on the socials!
Though not a requirement, we would love for you to join us on other platforms. Feel free to subscribe to our email lists, our Facebook pages, our Instagram accounts, and our Pinterest boards!
Let's create community!
Cindy at Reinvented Delaware
Julie at My Wee Abode
Adding Fall Decor to Your Tiny Kitchen //
10-Minute Fall Decorating with Coordinating Pillows
Lynne at My Family Thyme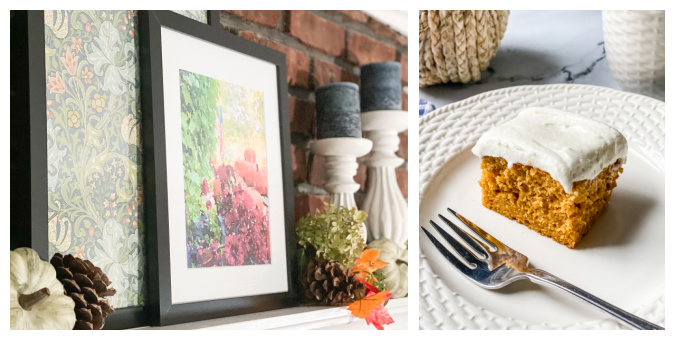 Fall Decorating Ideas in the Family Room | How to Make Perfect Pumpkin Bars
Be sure to hop on over to Julie's blog at My Wee Abode and Lynne's blog at My Family Thyme to check out SIX additional features from Tuesday Turnabout! If you haven't been featured on Reinvented Delaware this week, you just might be featured on one of the other hosts' blog!
Red Painted Table DIY
Have you seen Kim from Exquisitely Unremarkable's remarkable cottage style home?? She shares this adorable red painted table DIY and you are going to love her unique way of using this piece.
Record Player Stand DIY
Do you remember record players? I sure do! And I remember sweet record player stands like the one Sara from Birdz of a Feather madeover. Don't you love those gorgeous transfers??
DIY Painted Side Table
Can we ever have enough side tables? Not in my book – the more the merrier! Anna from Sky Lark House will show you step by step how to create this adorable finish on a small side table that you will want to recreate for your home!
---
Let's start sharing! Because this is a party, we encourage all who link up to visit several other bloggers who have linked as well – comments and pins are a great way to spread the love!
Before you get started, take a look at our guidelines:
This party is for home decor and home-related posts only (recipes, organizing, DIY, crafts, etc.). Link up to 3 related posts. Please do not link up informational posts that do not relate to the topic.
If you would please not link up shops, advertising, round-ups, other link parties, or any posts promoting sales, we would appreciate it.
DO NOT PIN FROM IMAGES ON THIS PAGE (it just won't work right on Pinterest). However, please visit the original post/source and pin from there. That works perfectly!
Please make sure that your images are in a jpeg or png format. If we can't save your image, we may not be able to feature you. So sad!
By linking to the party, you give us permission to share your projects on our blogs and social media. We will always give proper credit with a no-pin image.
We're looking forward to all of your fun posts this week! Give us your best!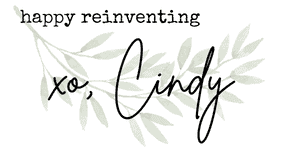 Tuesday Turn About Link Party runs from Tuesday 6 pm EST to Saturday 1 am EST. Join us during those times each week!
Whoa nelly – before you link up, did you read my photography tip for this week? Scroll back up and read it – You'll thank me later!