Tuesday Turn About #172 Celebrate Autumn
This week we are celebrating the autumn season in three different ways that I know you will enjoy. Tuesday Turn About #172.
Tuesday Turn About #172 Celebrate Autumn
This post may contain affiliate links, at no additional cost to you. For more information, see my complete disclosure HERE.
Weekly Photography Tip
You might be surprised to see me here this week since I told you last week I wouldn't be here. I had planned on being at a blogger's retreat teaching how to use a DSLR camera for blog photography. But the retreat had to be canceled due to some issues out of the host's control. It's unfortunate but sometimes that is how life goes.
The e-book I have been talking about will still be available for purchase next week so stay tuned – I don't want you to miss the early bird pricing I have for you!
Today's photography tip is especially for bloggers who share gardening posts. Shooting outdoors might seem like the ideal situation. But if you are shooting in the brightest part of the day when the sun is at its peak, you will have to deal with harsh shadows.
Your camera (no matter how expensive it is!) cannot see the subject when there are drastic differences in bright and dark areas of the scene.
Here are some options when shooting outdoors:
capture those beautiful blooms first thing in the morning within two hours of sunrise or late in the day two hours before sunset
shoot in 'open shade' and position the camera so that it does not include the brights and darks of sunshine and shadow
I hope these tips help all of my gardening bloggers! I plan on sharing more about gardening on our blog so I will be putting these tips into practice.
Feel free to ask any questions you may have about photography. If you have a question, chances are others do too! Let's share info so others can go grow.
my camera gear

Now, let the party begin!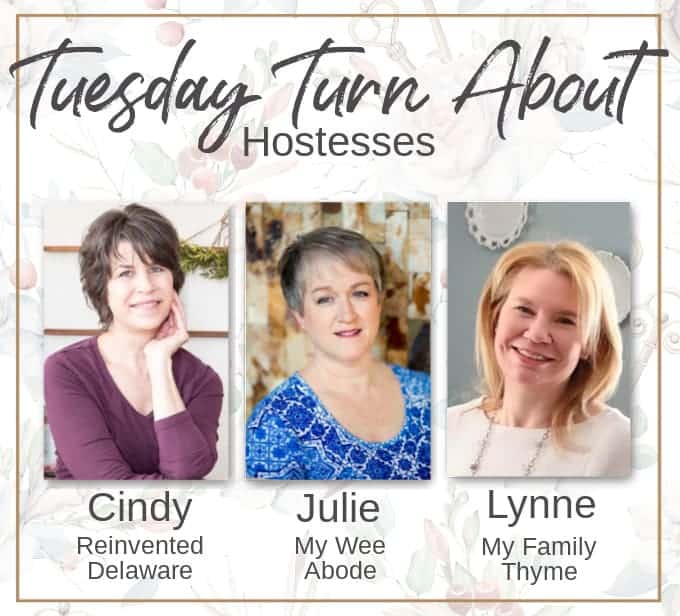 Join us on the socials!
Though not a requirement, we would love for you to join us on other platforms. Feel free to subscribe to our email lists, our Facebook pages, our Instagram accounts, and our Pinterest boards!
Let's create community!
Cindy at Reinvented Delaware
Gun Cabinet with a New Purpose | Paper Mache Ideas | Star Ornaments
Julie at My Wee Abode
Easy DIY Velvet Mushrooms Three Ways // FREE Minimalist Fall Watercolor Printables
Lynne at My Family Thyme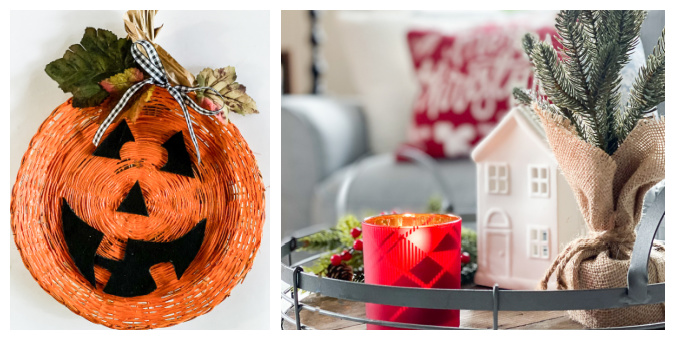 Wicker Paper Plate Holder Pumpkin | Amazon Holiday Home Essentials
Be sure to hop on over to Julie's blog at My Wee Abode and Lynne's blog at My Family Thyme to check out SIX additional features from Tuesday Turnabout! If you haven't been featured on Reinvented Delaware this week, you just might be featured on one of the other hosts' blog!
How We Do Fall in an Old Peaceful Farmhouse
Don't you just want to go and visit Cindy from County Road 407 with a title like How We Do Fall in an Old Peaceful Farmhouse?? She makes it all sound and look so cozy and welcoming!
October Decorating Ideas
Do you think about scents when decorating your home for fall? I do but I've never considered it where soaps are concerned! Shelley from Calypso in the Country offers this tip in her October Decorating Ideas post and I'm so glad she did! Thanks for the ideas, Shelley!
My Coziest Simple Fall Home Tour
Have you been loving all of the blues and oranges in fall home decor this year? I sure have enjoyed it even though I'm not an orange fan, the blues really make it beautiful! Kim from Cottage in the Mitten expertly arranges this beautiful palette in her cozy home!
---
Let's start sharing! Because this is a party, we encourage all who link up to visit several other bloggers who have linked as well – comments and pins are a great way to spread the love!
Before you get started, take a look at our guidelines:
This party is for home decor and home-related posts only (recipes, organizing, DIY, crafts, etc.). Link up to 3 related posts. Please do not link up informational posts that do not relate to the topic.
If you would please not link up shops, advertising, round-ups, other link parties, or any posts promoting sales, we would appreciate it.
DO NOT PIN FROM IMAGES ON THIS PAGE (it just won't work right on Pinterest). However, please visit the original post/source and pin from there. That works perfectly!
Please make sure that your images are in a jpeg or png format. If we can't save your image, we may not be able to feature you. So sad!
By linking to the party, you give us permission to share your projects on our blogs and social media. We will always give proper credit with a no-pin image.
We're looking forward to all of your fun posts this week! Give us your best!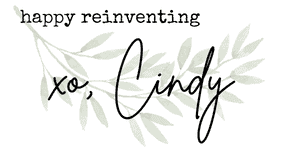 Tuesday Turn About Link Party runs from Tuesday 6 pm EST to Saturday 1 am EST. Join us during those times each week!
Whoa nelly – before you link up, did you read my photography tip for this week? Scroll back up and read it – You'll thank me later!