Tuesday Turn About #176 Thanksgiving Ideas
This week we are looking at some Thanksgiving Ideas to help you get ready for the holiday! Tuesday Turn About #176 Thanksgiving Ideas.
Tuesday Turn About #176 Thanksgiving Ideas
This post may contain affiliate links, at no additional cost to you. For more information, see my complete disclosure HERE.
Weekly Photography Tip
Today while shooting for a blog post, I wished you could have been right here with me. I was talking to you even if you didn't hear me!
If you had been right here while I am capturing images for my blog, you would have heard me say "take more images than you think you need."
I clicked the shutter today on one scene in a buffet tablescape, a silver water pitcher to be exact, about five times. I kept moving around the pitcher and grabbing another shot.
I shot from the left side, the right side, from over top, from far away, and then close up.
Most of us grab one shot and we are finished.
But here's the thing, as you move around your subject, you will see a whole new perspective. Once you have your images in Lightroom (or another editing software,) you can compare all of the shots and decide which ones you want to share in your post.
Stretch yourself to see your subject in a whole new perspective with each click of the shutter and you will improve your photography skills!
There's a life lesson in there somewhere too. A new perspective helps us to see the beauty that we miss if we always look at thing the same way all the time.
Change your perspective my friend and you will see a whole new scene.
my camera gear

Now, let the party begin!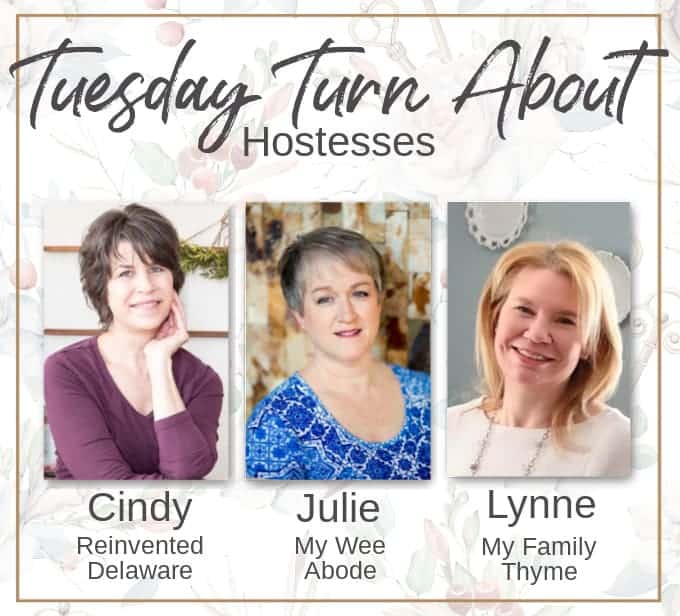 Join us on the socials!
Though not a requirement, we would love for you to join us on other platforms. Feel free to subscribe to our email lists, our Facebook pages, our Instagram accounts, and our Pinterest boards!
Let's create community!
Cindy at Reinvented Delaware
Easy Shrimp Bisque | DIY Gift Ideas
Julie at My Wee Abode
How to Add a Winter Crate to Your Tiny Entryway // DIY Coastal Farmhouse Winter Wreath
Lynne at My Family Thyme
Cranberry Orange Muffins | How to Make Sparkling Cranberry Orange Sangria
Be sure to hop on over to Julie's blog at My Wee Abode and Lynne's blog at My Family Thyme to check out SIX additional features from Tuesday Turnabout! If you haven't been featured on Reinvented Delaware this week, you just might be featured on one of the other hosts' blog!
---
Let's start sharing! Because this is a party, we encourage all who link up to visit several other bloggers who have linked as well – comments and pins are a great way to spread the love!
Before you get started, take a look at our guidelines:
This party is for home decor and home-related posts only (recipes, organizing, DIY, crafts, etc.). Link up to 3 related posts. Please do not link up informational posts that do not relate to the topic.
If you would please not link up shops, advertising, round-ups, other link parties, or any posts promoting sales, we would appreciate it.
DO NOT PIN FROM IMAGES ON THIS PAGE (it just won't work right on Pinterest). However, please visit the original post/source and pin from there. That works perfectly!
Please make sure that your images are in a jpeg or png format. If we can't save your image, we may not be able to feature you. So sad!
By linking to the party, you give us permission to share your projects on our blogs and social media. We will always give proper credit with a no-pin image.
We're looking forward to all of your fun posts this week! Give us your best!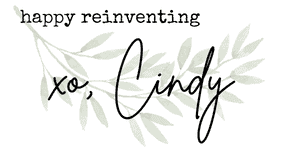 Tuesday Turn About Link Party runs from Tuesday 6 pm EST to Saturday 1 am EST. Join us during those times each week!
Whoa nelly – before you link up, did you read my photography tip for this week? Scroll back up and read it – You'll thank me later!