Tuesday Turn About # 182 Last Minute Christmas Ideas
Hi friends! I hope y'all are well and that you are not too stressed out about getting all the things done for Christmas!
That's probably easier said than done, isn't it?
But I wanted to encourage you to enjoy the season, your family, and the time spent with those you love. That's really all that is important, right?

announcement!
My co-hosts, Julie and Lynne, and I have decided to take a break from the link party during the Christmas season. This will be our last link party until 2023. We will resume on January 3, 2023!
We have also decided to keep the link party open for two whole weeks! That way you will have plenty of time to come here and share your links for a chance to be featured.
Also, you can link up to 6 posts!! Woohoo!! Share any recent posts but also feel free to share any posts that need a little love!
The best way for you to get comments on your blog posts (and Google loves that!) is to comment on someone else's post. So if you share 6 posts here, then comment on at least 6 posts from the other links and hopefully, they will respond with a comment on your blog as well.
No one is counting links and comments so don't feel the guilts if you can't! Let's extend some grace to each other and ourselves, my friend 🥰
Let's share some blog love here during this season. We all need a little boost in our numbers and this link party is a great way to do just that! Give some blog love as a gift to your fellow bloggers!
A rising tide lifts all boats.

Weekly Photography Tip
Do you have a question about photography that I can help you with? Drop them in the comments and I will answer in our next link party!
My Camera Gear

Now for the Inspiration!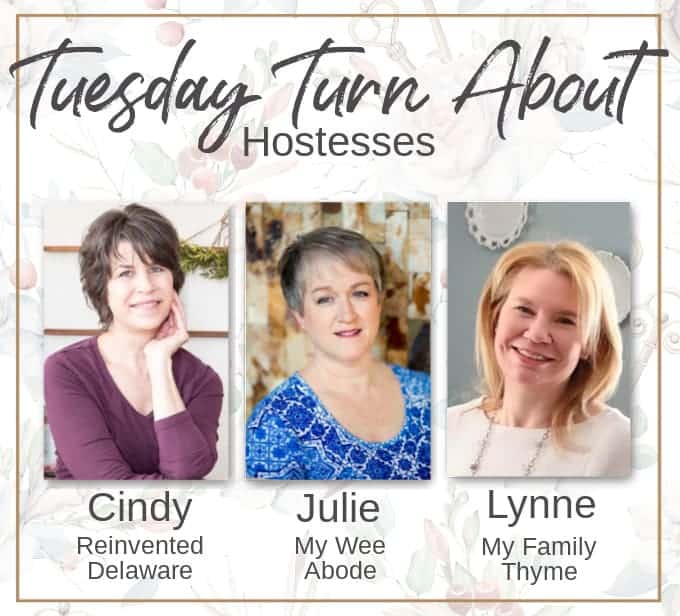 Join us on the socials!
Though not a requirement, we would love for you to join us on other platforms. Feel free to subscribe to our email lists, our Facebook pages, our Instagram accounts, and our Pinterest boards!
Let's create community!
Cindy at Reinvented Delaware
Lynn at My Family Thyme
How to Make Chocolate Mint Candy Cookies | DIY Ribbon Wrapped Tree
Julie at My Wee Abode
FREE Printable Gift Tags Merry and Sweet // The BEST Organizing Tool EVER!
Be sure to hop on over to Julie's blog at My Wee Abode and Lynne's blog at My Family Thyme to check out SIX additional features from Tuesday Turnabout! If you haven't been featured on Reinvented Delaware this week, you just might be featured on one of the other hosts' blog!
Kendra from Proverbs 31 Wife
Laura from Me and My Inklings
Janet from JRL Interiors
Rachel from The Antiqued Journey
Classic Red and Green Christmas Decor
Wishing you and yours a very Merry Christmas and a Blessed New Year!🥰
Let's start sharing! Because this is a party, we encourage all who link up to visit several other bloggers who have linked as well – comments and pins are a great way to spread the love!
Before you get started, take a look at our guidelines:
This party is for home decor and home-related posts only (recipes, organizing, DIY, crafts, etc.). Link up to 3 related posts. Please do not link up informational posts that do not relate to the topic.
If you would please not link up shops, advertising, round-ups, other link parties, or any posts promoting sales, we would appreciate it.
DO NOT PIN FROM IMAGES ON THIS PAGE (it just won't work right on Pinterest). However, please visit the original post/source and pin from there. That works perfectly!
Please make sure that your images are in a jpeg or png format. If we can't save your image, we may not be able to feature you. So sad!
By linking to the party, you give us permission to share your projects on our blogs and social media. We will always give proper credit with a no-pin image.
We're looking forward to all of your fun posts this week! Give us your best!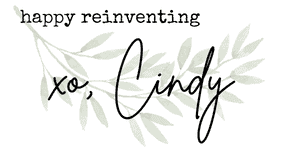 Tuesday Turn About Link Party runs from Tuesday 6 pm EST to Saturday 1 am EST. Join us during those times each week!