Tuesday Turn About #173 Fall Outdoors
This week's features include a lovely blue and orange back patio and two potting bench ideas. Tuesday Turn About #173.
Tuesday Turn About #173 Fall Outdoors
This post may contain affiliate links, at no additional cost to you. For more information, see my complete disclosure HERE.
Weekly Photography Tip
Hi friends! Thanks for being here today! I hope you are enjoying your fall season so far.
This week was supposed to be the launch of my e-book, DSLR Photography Guide for Bloggers but things didn't work out.
If you are a blogger, you understand. You put lots of work into something and it doesn't work. You try to figure out the problem by testing this and that and then asking friends to check it out to see if things are working. Then your test this and that again.
And again. And again.
But the tech side still doesn't work.
That's where I am today. The e-book has been written, published, and is listed on my site but the tech end of things just didn't get done in time for this post. I'm hoping to have it ready next week or maybe sooner!
My thinker is just really tired 🙂 Sorry, my friends!
my camera gear

Now, let the party begin!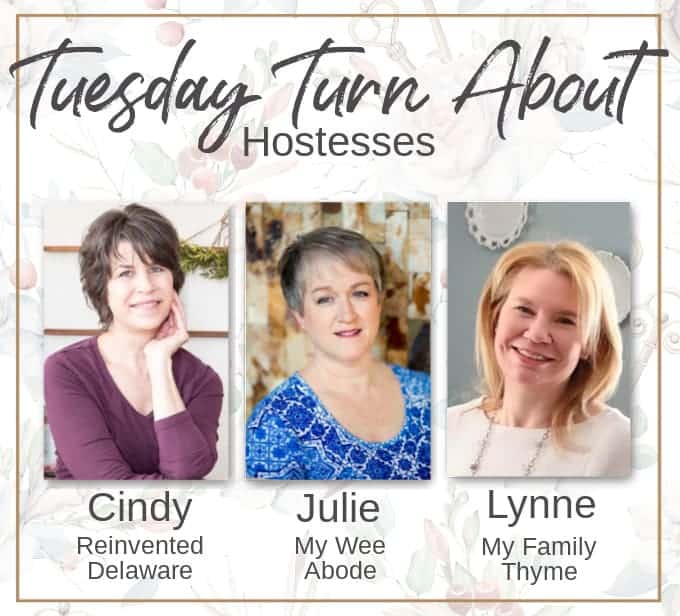 Join us on the socials!
Though not a requirement, we would love for you to join us on other platforms. Feel free to subscribe to our email lists, our Facebook pages, our Instagram accounts, and our Pinterest boards!
Let's create community!
Cindy at Reinvented Delaware
Hanging Star DIY | Thrift Store Wreath Makeover
Julie at My Wee Abode
How to Use Velvet Pumpkins in a Thanksgiving Centerpiece // Fall Watercolor Printable Art
Lynne at My Family Thyme
How to Make a Dried Hydrangea Wreath | The 5 Most Important Questions to Ask During a Parent-Teacher Conference
Be sure to hop on over to Julie's blog at My Wee Abode and Lynne's blog at My Family Thyme to check out SIX additional features from Tuesday Turnabout! If you haven't been featured on Reinvented Delaware this week, you just might be featured on one of the other hosts' blog!
Outdoor Fall Decorating Potting Table Refresh
Marie from This Dear Casa has a love for the outdoors as I do. Don't you love this sweet potting table in her yard? She also shares another idea for using it and it doesn't include dirt! Thanks for the inspiration and the creative ideas, Marie!
Creating a Potting Bench with Reclaimed Wood
Do you enjoy potting flowers and plants? I sure do – something about having my hands in the dirt just feels right! Debra from Common Ground shares her potting bench made from reclaimed lumber that looks like the perfect place to pot plants or enjoy some outdoor decor!
5 Easy Tips for a Gorgeous Fall Refresh Outdoors
Don't you love this beautiful look for fall? Denise from My Home of All Seasons shares her 5 Tips for a Gorgeous Fall Refresh Outdoors and her use of color is gorgeous! Don't you love the complimentary colors of blue and orange tones that are showing up on the interwebs?? Thanks for the inspiration, Denise!
---
Let's start sharing! Because this is a party, we encourage all who link up to visit several other bloggers who have linked as well – comments and pins are a great way to spread the love!
Before you get started, take a look at our guidelines:
This party is for home decor and home-related posts only (recipes, organizing, DIY, crafts, etc.). Link up to 3 related posts. Please do not link up informational posts that do not relate to the topic.
If you would please not link up shops, advertising, round-ups, other link parties, or any posts promoting sales, we would appreciate it.
DO NOT PIN FROM IMAGES ON THIS PAGE (it just won't work right on Pinterest). However, please visit the original post/source and pin from there. That works perfectly!
Please make sure that your images are in a jpeg or png format. If we can't save your image, we may not be able to feature you. So sad!
By linking to the party, you give us permission to share your projects on our blogs and social media. We will always give proper credit with a no-pin image.
We're looking forward to all of your fun posts this week! Give us your best!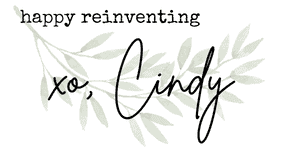 Tuesday Turn About Link Party runs from Tuesday 6 pm EST to Saturday 1 am EST. Join us during those times each week!
Whoa nelly – before you link up, did you read my photography tip for this week? Scroll back up and read it – You'll thank me later!