Tuesday Turn About #156 Vintage Projects
Ladies (and any gents who join us here!), you make it really hard to select just three features here on Tuesday Turn About!! They are all so amazing! Thank you for joining us each week. Lynne, Julie, and I really appreciate it!
Tuesday Turn About #156 Vintage Projects
This post may contain affiliate links, at no additional cost to you. For more information, see my complete disclosure HERE.
Weekly Photography Tip
This week's tip will help you to capture all the shots you need for your blog post – especially if it is a tutorial like we offer here!
It's simple – create a shot list. When I photographed weddings, this was really an important step even before I ever pulled my camera out of its bag. It was important not to miss any shots – especially if I couldn't re-create them!
For blogging, you might be able to re-create some of the shots but if you are painting a piece of antique furniture, you only get one chance to capture it.
Taking just a few minutes to think through all of the shots you will need for a blog post will save you hours of frustration in the end! Nothing is worse than realizing you missed a shot while you are writing the post. Trust me on this one!
This is a tip I don't always use and I have paid a price for that. Shooting still shots for my blog and also recording videos for my YouTube channel – well, let's just say it's been messy at times! Create a shot list so you don't miss any important images for your post!
If you are interested in the gear I use, check out my Amazon Photography Equipment! Feel free to ask any questions about my gear!
Now, let the party begin!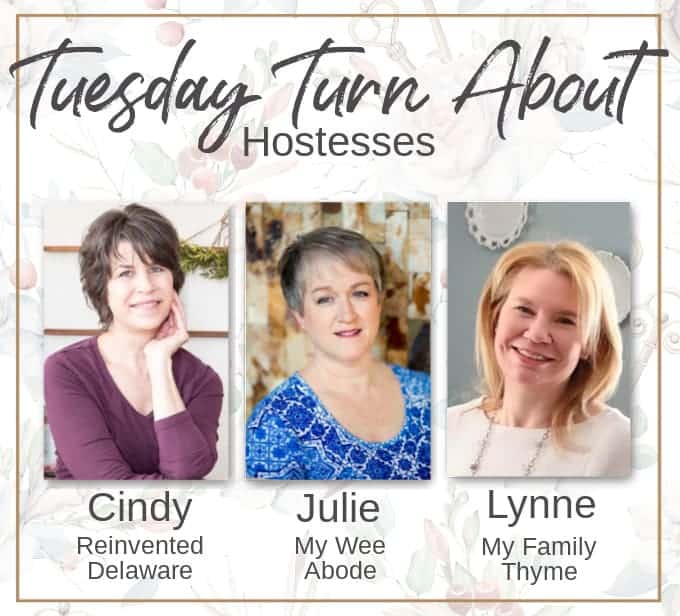 Join us on the socials!
Though not a requirement, we would love for you to join us on other platforms. Feel free to subscribe to our email lists, our Facebook pages, our Instagram accounts, and our Pinterest boards!
Let's create community!
Cindy at Reinvented Delaware
Julie at My Wee Abode
Lynne at My Family Thyme
Be sure to hop on over to Julie's blog at My Wee Abode and Lynne's blog at My Family Thyme to check out SIX additional features from Tuesday Turnabout! If you haven't been featured on Reinvented Delaware this week, you just might be featured on one of the other hosts' blog!
Five Favorite Vintage Galvanized Containers for Flowers
Do you love vintage galvanized containers? Then you will love the ideas, Cindy from County Road 407 shares in her post about these amazing vintage galvanized containers!
Tote Bag with Vintage Linen and Lace
Julie from Sum of Their Stories made the cutest tote bag from vintage pieces of fabrics! She'll show you step by step how to turn fabric scraps into a useful bag that is fun to make!
Upcycle Thrifted Items with Paint
MaryJo blogs at Master Pieces of My Life and she loves to paint as much as I do! She will show you how to upcycle thrifted items with paint. You will love her ideas!
---
Let's start sharing! Because this is a party, we encourage all who link up to visit several other bloggers who have linked as well – comments and pins are a great way to spread the love!
Before you get started, take a look at our guidelines:
This party is for home decor and home-related posts only (recipes, organizing, DIY, crafts, etc.). Link up to 3 related posts. Please do not link up informational posts that do not relate to the topic.
If you would please not link up shops, advertising, round-ups, other link parties, or any posts promoting sales, we would appreciate it.
DO NOT PIN FROM IMAGES ON THIS PAGE (it just won't work right on Pinterest). However, please visit the original post/source and pin from there. That works perfectly!
Please make sure that your images are in a jpeg or png format. If we can't save your image, we may not be able to feature you. So sad!
By linking to the party, you give us permission to share your projects on our blogs and social media. We will always give proper credit with a no-pin image.
We're looking forward to all of your fun posts this week! Give us your best!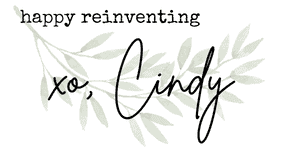 Whoa nelly – before you link up, did you read my photography tip for this week? Scroll back up and read it – You'll thank me later!