Tuesday Turn About #181 Let's Bake Cookies!
Have you started baking yet? In years past, I started the baking process the first week of December by making batches of cookie dough.
Hubby and I made dozens and dozens of cookies that we gave to our local police department where he worked for 28 years.
It was a great tradition for us and the officers loved it as well. I made about 8 different kinds of cookies and doubled/tripled most of those recipes.
For a grand total of 449ish cookies! Omgoodness, I just did the math – that's about 37 dozen of cookies!
We would equally divide the cookies into tins for each shift so that they could enjoy them while they worked their long 12-hour shifts. I wonder how long those cookies lasted during the 12 hours!
This tradition carried on for 25 years. That's a lot of cookies. And some of my best memories!
I'm baking cookies this week (but not nearly 37 dozen!) so stay tuned for at least one of those recipes to show up here!
In the meantime, let's look at some amazing cookie recipes from last week's link party!

Check out last week's party for more ideas and inspiration!
Weekly Photography Tip
With all the baking and other holiday festivities, I'll be skipping the photography tips until the new year!
Keep practicing what you have learned here and be sure to purchase my ebook, DSLR Photography Guide for Bloggers. It's full of tips and tricks to improve your skills. And it's still on sale through the end of this year!
My Camera Gear

Now for the Inspiration!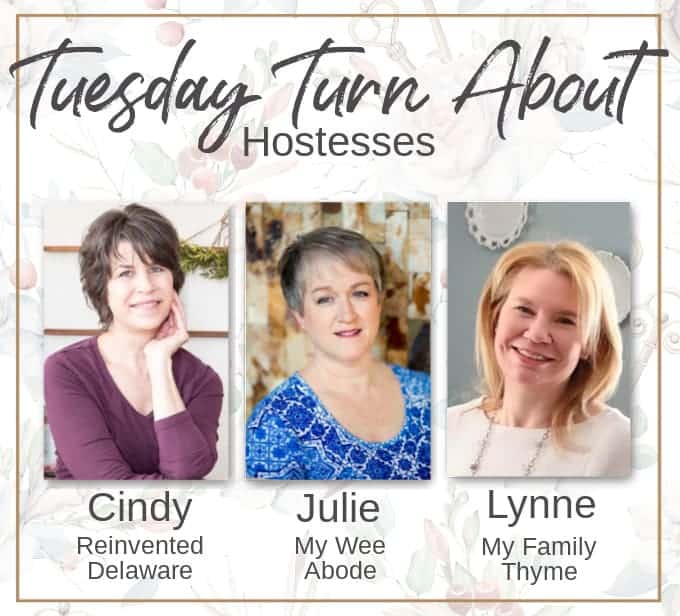 Join us on the socials!
Though not a requirement, we would love for you to join us on other platforms. Feel free to subscribe to our email lists, our Facebook pages, our Instagram accounts, and our Pinterest boards!
Let's create community!
Cindy at Reinvented Delaware
How to Upcycle a Dining Room Table | Easy Instant Pot Spaghetti Sauce
Lynn at My Family Thyme
8 Easy Ideas to Decorate Your Kitchen for Christmas | How to Make Eggnog Snickerdoodle Cookies | Simple DIY Christmas Crafts
Julie at My Wee Abode
My Wee Abode 2023 Free Watercolor Calendar // 15 Decor and DIYs for Christmas
Be sure to hop on over to Julie's blog at My Wee Abode and Lynne's blog at My Family Thyme to check out SIX additional features from Tuesday Turnabout! If you haven't been featured on Reinvented Delaware this week, you just might be featured on one of the other hosts' blog!
Interior Frugalista
Premeditated Leftovers
Cook Clean Repeat
Crystal and Comp
Let's start sharing! Because this is a party, we encourage all who link up to visit several other bloggers who have linked as well – comments and pins are a great way to spread the love!
Before you get started, take a look at our guidelines:
This party is for home decor and home-related posts only (recipes, organizing, DIY, crafts, etc.). Link up to 3 related posts. Please do not link up informational posts that do not relate to the topic.
If you would please not link up shops, advertising, round-ups, other link parties, or any posts promoting sales, we would appreciate it.
DO NOT PIN FROM IMAGES ON THIS PAGE (it just won't work right on Pinterest). However, please visit the original post/source and pin from there. That works perfectly!
Please make sure that your images are in a jpeg or png format. If we can't save your image, we may not be able to feature you. So sad!
By linking to the party, you give us permission to share your projects on our blogs and social media. We will always give proper credit with a no-pin image.
We're looking forward to all of your fun posts this week! Give us your best!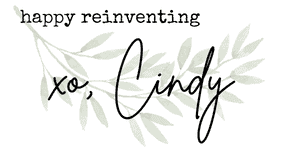 Tuesday Turn About Link Party runs from Tuesday 6 pm EST to Saturday 1 am EST. Join us during those times each week!