Easy Instant Pot Spaghetti Sauce
In this post, I want to share with you an easy Instant Pot Spaghetti Sauce. You will love having extra for the freezer too!
Jump to Recipe
The following post may contain affiliate links. That means if you click and then buy something, I will make a small commission at no additional cost to you! Thank you for supporting my blog. full disclosure here.
This post is sponsored by Dixie Belle. All opinions are my own!
hubby surprised me
My hubby bought me a gift.
An Instant Pot.
I was thrilled! The day after receiving it from Amazon, I knew exactly what I would make first.
Instant Pot spaghetti sauce
This spaghetti sauce has been made many times over my years of marriage and cooking for our family.
It's not a fancy recipe by any means. But it is soooo good.
The best part is that I make a ton of it at once and freeze the rest.
Let me get back to the Instant Pot pressure cooker. I have cooked with a pressure cooker for years. The one I own works on the stovetop and belonged to my mom. She owned it for well over 50 years. It's stainless steel and I will keep it for as long as I can.
But this electric one is so convenient!
list of supplies:
ground beef
ground sausage
onion
garlic
carrots
Italian seasoning
granulated garlic
onion powder
Tomato paste (optional)
You will also need a couple of tools for this recipe too. Maybe you already have an Instant Pot. If you don't, you can also use a crockpot. That's what I have used for years with this recipe.

how to saute meat in Instant Pot
The first thing I will tell you about owning a new Instant Pot pressure cooker is to read the instructions. That sounds like a no-brainer I know. Because I didn't read the instructions, I didn't even know there was a saute feature!
I threw in the ground meats and decided I would saute the chopped onions in a separate pan on the stove.
I still wasn't sure about how to use the Instant Pot for this spaghetti sauce so before I started sauteing the onions in that separate pan, I pulled out the instruction manual.
A bit backward, but I did get around to reading the instructions! The instructions didn't make much sense to me so I turned to YouTube.
Everything is on YouTube!
beginner tutorial for the Instant Pot
The video I found was so helpful. Here is a link – I highly recommend watching the beginner tutorial on the Instant Pot before starting this spaghetti sauce recipe!
After watching the video tutorial, I realized I had the Saute feature on my Instant Pot! That saved washing another pan.
So, I took the meat out of the Instant Pot so that I could saute the onions.
the correct way to saute in an Instant Pot
The onions took minutes – only about 2-3 minutes – and then it was time to add the chopped garlic.
I dumped all of the ground meat back into the Instant Pot and chopped it with this meat chopper/masher while still sauteing.
We like the meat chopped up fine so I really chopped the meat while it cooked. It seriously cooked in minutes! I had to continually chop to keep the consistency fine.
can you use carrots in spaghetti sauce?
Yes!! The carrots add a bit of sweetness that cuts the acidity of the tomatoes.
I grated the carrots with the coarse Microplane while the meat cooked. I added the carrots to the cooked meat and turned the Instant Pot off.
how to drain grease from meat
Before adding the spices, I drained the meat.
You've probably seen this foil trick before. It's a good way to keep the fat from the meats going down the drain and causing problems later.
does the Instant Pot really cook fast?
After the meat drained, I added it back to the Instant Pot. That whole process only took about ten minutes. The Instant Pot cooks sooooo fast!!
Then it was time to add the rest of the ingredients – the tomato sauce, the spices, the seasonings, and the water.
**Only add the tomato paste if you want to add some thickness to the sauce.
how long to Instant Pot spaghetti sauce?
I gave everything a good stir and put the lid on.
I had to do some guesswork for the time but I settled on 30 minutes using the Pressure Cooking setting.
If the sauce wasn't finished, I could always pressure cook the sauce for additional minutes.
Once the Instant Pot vented (release the steam pressure) long enough that the little tab on the top went down (watch the beginner Instant Pot video that I linked to above for more details!) and the steam stopped, I knew I could safely remove the lid.
The sauce looked amazing! If you have cooked with crushed tomatoes before, then you know that they come out of the can bright red. When they are cooked in a sauce or in chili, they turn a deep red color.
And the sauce smelled so good. I knew it was done just by looking at it!
And it only took 30 minutes! The Instant Pot cooks so fast!
Instant Pot vs Crock Pot
When I have cooked this spaghetti sauce in the crockpot, as I have done for years and years, it has taken up to six hours of cooking time! The Instant Pot took 30 minutes for the same results!!
I cooked up some spaghetti noodles and served myself a little dish of deliciousness for lunch!
I added some shaved Parmesan on top and a slice of artisan-baked bread and had a feast for lunch!
Ok, that little bowl is not exactly a feast but it was oh, so delicious!
can I freeze spaghetti sauce?
I kept aside just enough for our dinner and then dished out the rest of it in two-cup Pyrex freezer bowls. The two-cup size is perfect for just the two of us.
This makes dinner so easy on nights that I don't have time to cook because I have spent the full day in my workshop. All I need to do is cook the noodles and heat the sauce. Boom! Dinner is on the table in minutes!
It's also nice to have easy meals in the freezer to take to someone who is under the weather or maybe an elderly person who needs a little home-cooked love.
easy Instant Pot spaghetti sauce
Wasn't that such an easy recipe?? The Instant Pot spaghetti sauce not only made dinner for the night, but it also made dinner for future nights! I just love that!
Do you have an Instant Pot? What is your favorite recipe or it? I would love to know – share your thoughts in the comments below!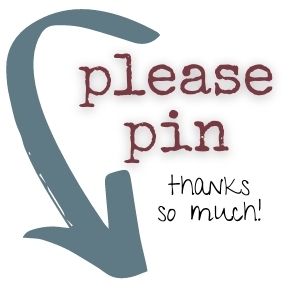 Pin the image below to your recipe and easy meal ideas Pinterest boards! Just click the pin button at the top left corner!
spaghetti sauce printable recipe
I've made this recipe card for you if you would rather print it! I hope you enjoy this family favorite spaghetti sauce recipe that I made in the Instant Pot!
Print Recipe
Instant Pot Spaghetti Sauce
Full of veggies, this spaghetti sauce will fill your family and still have enough left over for your freezer!
Equipment
Instant Pot

Chef's knife

cutting board

Microplane zester
Ingredients
2

pounds

ground beef

1

pound

ground sausage

3

cans

28 oz crushed tomatoes

1

5 oz tomatoe paste (optional)

1

large onion, chopped

1

cup

shredded carrots

1

garlic, finely chopped

2

tbsp

Italian seasoning

1

tbsp

granualted garlic

1

tbsp

onion powder

1/2

cup

water
Instructions
Brown the chopped onion using the Saute feature on the Instant Pot. Add chopped garlic when onion is almost finished browning.

Add ground meats using chopper to chopped into small pieces while sauteing in the Instant Pot.

Add crushed tomatoes, shredded carrots, seasonings and water.

Put the lid on and set the Instant Pot to Pressure Cook for 30 minutes.

Release steam according to the instructions.

Serve with cooked pasta of choice, warmed bread and parmesan cheese!

Freeze the remaining sauce in increments that suits your family!
Notes
Read your Instant Pot instruction manual carefully. Be very careful when cooking foods under pressure. Remove the lid carefully to prevent being burned by the steam! Use caution with an Instant Pot!
Thanks for joining our journey!
Thanks so much for joining us for this post! Join our journey so you don't miss any fun projects, tutorials, and inspiration we share with you each week! You can follow us on Instagram, Facebook, and YouTube. We share even more inspiration on Pinterest!
Until next time…