Tuesday Turn About #178 Christmas Inspiration
Welcome to this week's link party! Lynne, Julie, and I are excited to be sharing four features each week for the remainder of the year!
It's our little gift to you for joining us each week. You help us to grow our blogs and we want to help you grow yours!
Check out last week's party for more ideas and inspiration!
Weekly Photography Tip
Let's chat about images that get noticed on Pinterest.
Pay attention to your own Pinterest viewing habits. Are you drawn to dark and moody images? Are you drawn to light and bright images? Are you drawn to images with color?
Even though we have different tastes in images and what we may like, usually the light and bright images get noticed on Pinterest. Many people scroll past the dark images.
We like getting noticed on Pinterest, don't we?
Adjust your camera settings accordingly. Set your exposure triangle so that you allow in as much light as possible.
Developing an eye for light and bright imagery takes practice. But you can do it!
Take your first shot of the scene. Then look back at the shot on the LCD screen with a critical eye. Go back to your settings and make adjustments to brighten the image. Take another shot, then re-evaluate again.
Keep doing this until you get an image that will be noticed on Pinterest – light and bright wins the click!
Looking for more help with your photography? Not sure what the exposure triangle is all about? Check out my ebook in the sidebar of this post! It's packed full of ideas, tips, and inspiration to help you improve your DSLR skills!
My Camera Gear

Now for the Inspiration!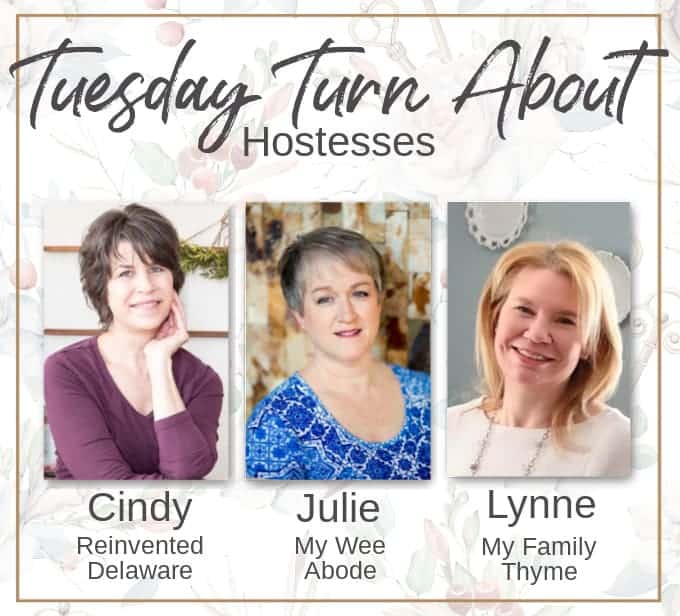 Join us on the socials!
Though not a requirement, we would love for you to join us on other platforms. Feel free to subscribe to our email lists, our Facebook pages, our Instagram accounts, and our Pinterest boards!
Let's create community!
Cindy at Reinvented Delaware
Rustic Christmas Tree Decorating Ideas | Easy Beaded Ornaments
Lynn at My Family Thyme
Decorate the Dining Room Table for Christmas | DIY Jingle Bell Ornament
Julie at My Wee Abode
How to Paint Custom Ornaments for Your Christmas Color Palette //
DIY Velvet Ornaments – Two Ways
Be sure to hop on over to Julie's blog at My Wee Abode and Lynne's blog at My Family Thyme to check out SIX additional features from Tuesday Turnabout! If you haven't been featured on Reinvented Delaware this week, you just might be featured on one of the other hosts' blog!
Marie – Interior Frugalista
These make the cutest little village!
Scandinavian Village Scrap Wood Houses
Lynne – Thrifting Wonderland
Some of the best finds are at your local thrift store!
Libby – A Life Unfolding
This adorable Christmas tree stole my heart!
A DIY Mini Succulent Christmas Tree
Bonus Feature!
Lisa – Fresh Vintage by Lisa S
Be still my upcycling-planner lovin' heart!
A New Daily Planner Cover from Old Books
Let's start sharing! Because this is a party, we encourage all who link up to visit several other bloggers who have linked as well – comments and pins are a great way to spread the love!
Before you get started, take a look at our guidelines:
This party is for home decor and home-related posts only (recipes, organizing, DIY, crafts, etc.). Link up to 3 related posts. Please do not link up informational posts that do not relate to the topic.
If you would please not link up shops, advertising, round-ups, other link parties, or any posts promoting sales, we would appreciate it.
DO NOT PIN FROM IMAGES ON THIS PAGE (it just won't work right on Pinterest). However, please visit the original post/source and pin from there. That works perfectly!
Please make sure that your images are in a jpeg or png format. If we can't save your image, we may not be able to feature you. So sad!
By linking to the party, you give us permission to share your projects on our blogs and social media. We will always give proper credit with a no-pin image.
We're looking forward to all of your fun posts this week! Give us your best!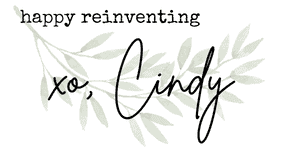 Tuesday Turn About Link Party runs from Tuesday 6 pm EST to Saturday 1 am EST. Join us during those times each week!
Whoa nelly – before you link up, did you read my photography tip for this week? Scroll back up and read it – You'll thank me later!