Tuesday Turn About #180 The Meaning of Christmas
Hi friends! I hope the Christmas decorating season is going well for you! Do you finish decorating in one weekend or do you decorate over several weeks?
For many years, I have allowed the decorating to linger over a couple of weeks because I enjoy decorating and thinking of new ways to deck the halls of our home each year.
Some ideas don't come to your mind until you start the process and you need to get supplies! That's part of the fun for me!
Let me know in the comments if you get it all done at once or do you take a couple of weeks to finish decorating for the holiday season!

Check out last week's party for more ideas and inspiration!
Weekly Photography Tip
This week's tip is a quick one. Take a couple of shots this year of your Christmas tree with the lights on but don't bring the tree into focus. It's a fun way to get a blurry look of the tree that can be used in Pinterest graphics or graphics you might use for social media.
Look for the AF/MF focus button on one of your lenses for your DSLR. Turn it to MF/manual focus. Then turn the focus dial so that the tree is blurry when you look through the viewfinder or the LCD screen on the back of the camera. Set the correct exposure for the scene and press the shutter button.
This creates a blurry image that is sorta like faux bokeh. Be sure to move around the tree to get different perspectives. Get close and get far away from the tree so that you can get additional images.
Try doing the same with lit garlands and wreaths! Save the images and use them for Pinterest graphics to promote the post!
My Camera Gear

Now for the Inspiration!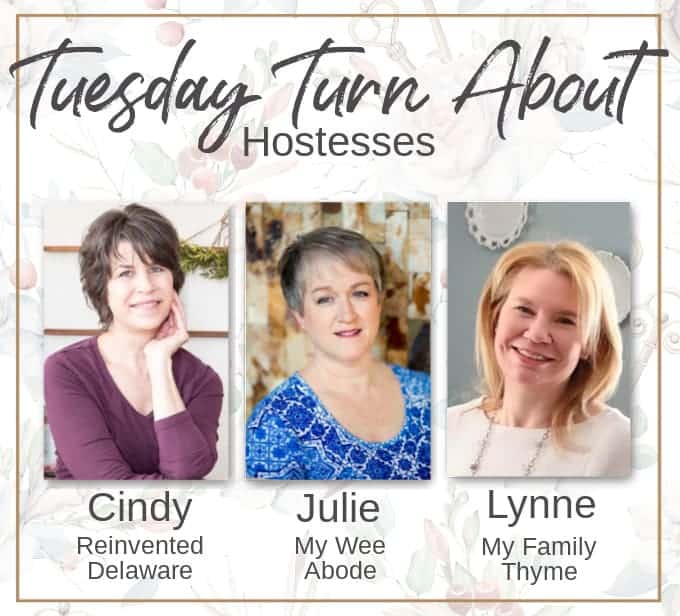 Join us on the socials!
Though not a requirement, we would love for you to join us on other platforms. Feel free to subscribe to our email lists, our Facebook pages, our Instagram accounts, and our Pinterest boards!
Let's create community!
Cindy at Reinvented Delaware
The Cutest Alternative Christmas Tree Idea | Simple Christmas Gift Wrapping
Lynne at My Family Thyme
Lynne is not able to join us this week! We miss you, Lynne!
Be sure to hop on over to Julie's blog at My Wee Abode and Lynne's blog at My Family Thyme to check out SIX additional features from Tuesday Turnabout! If you haven't been featured on Reinvented Delaware this week, you just might be featured on one of the other hosts' blog!
Family and the Lake House
DIY Vintage Christmas Countdown
This Dear Casa
Cloches and Lavender
Penny's Treasures
Let's start sharing! Because this is a party, we encourage all who link up to visit several other bloggers who have linked as well – comments and pins are a great way to spread the love!
Before you get started, take a look at our guidelines:
This party is for home decor and home-related posts only (recipes, organizing, DIY, crafts, etc.). Link up to 3 related posts. Please do not link up informational posts that do not relate to the topic.
If you would please not link up shops, advertising, round-ups, other link parties, or any posts promoting sales, we would appreciate it.
DO NOT PIN FROM IMAGES ON THIS PAGE (it just won't work right on Pinterest). However, please visit the original post/source and pin from there. That works perfectly!
Please make sure that your images are in a jpeg or png format. If we can't save your image, we may not be able to feature you. So sad!
By linking to the party, you give us permission to share your projects on our blogs and social media. We will always give proper credit with a no-pin image.
We're looking forward to all of your fun posts this week! Give us your best!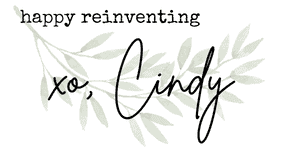 Tuesday Turn About Link Party runs from Tuesday 6 pm EST to Saturday 1 am EST. Join us during those times each week!
Whoa nelly – before you link up, did you read my photography tip for this week? Scroll back up and read it – You'll thank me later!