The Cutest Alternative Christmas Tree Idea
A small ironstone plate collection makes up this beautiful alternative Christmas tree idea for your home. The design is simple and easy to assemble in just a couple of hours!
not your classic Christmas tree
A hanging plate wall in the shape of a Christmas tree is perfect for small spaces in your home. You might not have room for a real Christmas tree but if you take down some wall art, you can have a Christmas tree plate wall almost anywhere.
And the best part of this Christmas tree idea is that it doesn't take up any floor space!
step-by-step instructions
Let me show you how I created this beautiful and unique Christmas tree for this festive season. BTW, you could use this method to hang plates in any design you can dream up!
collect your ironstone plates
The first step to creating this alternative tree is gathering a collection of plates. In my design, I chose small ironstone and transferware plates I collected while out thrift and antique shopping.
The following post may contain affiliate links. That means if you click and then buy something, I will make a small commission at no additional cost to you! Thank you for supporting my blog. full disclosure here.
The small plates range in size from 5.5" to 7" in diameter. A little 2" square butter pat and a 2.5" silver platter are also in the group. The focal point of this non-traditional Christmas tree is the lid from an ironstone soup tureen.
supplies:
easy DIY design
My dining table was the perfect place to plan the design. But I first had to measure the blank wall where I would hang the plates.
The blank wall space I decided to use is an area between our living room and kitchen. It's just at the end of our kitchen island where we sit most evenings for dinner.
The space measures 41" wide. I didn't want the design to go above the door frames on either side of this area so my final measurement was 41" x 46". The unconventional tree design needed to stay within those measurements.
Most of my plates had a matching plate. When I bought ironstone plates for this non-traditional tree, I looked for pairs of plates. I did happen to find one single plate at Goodwill that was so pretty that I bought it anyway!
I started to place the plates on the dining room table and just let the creative ideas flow. It took some arranging and rearranging several times to get the look I wanted.
The center of the tree was the most challenging. In my ironstone collection, I have several soup tureens with lids. I placed several of the lids in the centermost part of the tree design but they didn't look quite right.
Because the middle of the tree would draw the eye as a focal point, I knew I had to get it right. Then my eyes landed on a round ironstone soup tureen. Most ironstone soup tureens are oval. But this round one with its goldish color was the perfect solution and would take center stage of the plate wall tree!
transfer the plate wall design
After I had all of the plates arranged in the shape of a tree, it was time to transfer the measurements of the plate placement over to the blank wall where it would hang for the holiday season.
Using my iPhone, I snapped a picture of the plate layout while it was still on my dining table. Then I measured the longest and widest parts of the layout.
Moving over to the wall where the Christmas tree shape would be, I measured and marked the spot where the topmost plate would hang.
Remember the red plate that I could only find one of? That was going to be my tree topper. More on that decision later in the post!
From there, I measured and marked each row of plates working from the center out. I kept the plates laid out on the dining table until I got to the next row. Using the photo I snapped was a big help too.
how to hang a plate on a wall
Let's chat about the hangers I used. My first thought was to use brand-name adhesive wall hooks like Command strips and hangers but I have had a bad experience in the past with wall decor falling off of the walls.
Even though I used Command hooks rated for a certain weight of the wall decor piece, they would still fall 50% of the time. The adhesive would just give way and the piece came crashing down, usually in the middle of the night. Scary!
Since these plates are vintage and antique, I didn't want to risk a mishap! So I chose to use the real thing – wire plate hangers with adjustable springs for a perfect fit of each plate.
The kit I purchased on Amazon came in a variety pack of several sizes and included the hook and nail hardware to install in the wall. Some of my plates were small so I had to cut the springs to make them fit.
Yes, yes, I know this will leave several holes in the wall. But in my opinion, it is totally worth it to get this wall Christmas tree made using vintage ironstone and transferware dishes! It's such a pretty DIY Christmas tree idea and I couldn't get it out of my mind!
easy to install hardware
The hardware is easy to install but you should keep in mind that the hook part of the hardware might have to be offset a bit. Because the nail goes in at an angle, the hook can seem off. You'll see what I mean in the YouTube video I made for you.
Even if your hook is off just a bit, in the end, it won't matter. My plates are a little off-kilter and that's just fine with me. I love a handmade look that includes imperfections!
When installing the hooks in the wall, I removed each row of plates. The plates did a lot of wiggling when I left them hanging on the wall while I installed the next row of hooks with the hammer. That made me nervous, so I just kept removing the previous row of plates before I installed the next row of hooks.
creative ideas to hang plates
Once I was finished hanging the design, I found a mini silver platter that I wanted to use in my artificial tree.
Our dining room has a lovely buffet tablescape set for the holiday season and it includes silver pieces. Using the little silver platter would be a great way to tie my Christmas decorations together.
Then as creative ideas kept coming, I decided our plate wall tree needed a topper just like our regular Christmas tree. So I headed over to my kitchen open shelving where I have our everyday ironstone pieces ready to use (yep, we use our ironstone pieces in our daily lives!)
There sat three stacks of ironstone butter pats! Most of them are round but one of my daughters found some square ones a few years ago and gifted them to me for Christmas. I have a stack of nine! There is something about small pieces of furniture, books, and dishes that I love!
When I turned the sweet little ironstone butter pat sideways, I realized it was the shape of a diamond and would be perfect as my tree topper!
Hanging this tiny plate was a challenge. But my friend Wendy from WMDesigns shared an idea on her blog about hanging dishes on her Christmas tree. I knew her idea would work for my little butter pat!
Handy tip: Think Outside the Box!
Start looking around your home for items that you have multiples of. Who knows, you might come up with a completely different idea for a wall Christmas tree!
So I twisted a little piece of paper-covered wire to make a loop and attached it to the back of the plate with a dollop of hot glue.
I'm pretty sure I can remove the glue by placing the plate in the freezer. The cold will make the glue contract and then I can remove it. If that doesn't work, I can heat the back of the ironstone plate and then remove the glue that way.
YouTube video
Hope you enjoy watching this video I made for you! Just click the image and head over to watch!
Christmas tree alternatives
What do you think? Is that risky to put hot glue on ironstone?? Let me know in the comments!
Don't you love this wall Christmas tree idea? Omgoodness, when I saw my friend Michele from Vintage Home Designs do a similar idea on her Instagram last year, I knew I had to make one for our home!
While the creative ideas are flowing, I thought I would share some other ideas for a wall Christmas tree. Read through this list and let your mind think about things you might already have in your home that you could use to create a non-traditional Christmas tree.
more wall Christmas tree ideas
Individually hung pine cones with a ribbon tied at the stem. The pine cones could be natural or you could paint them and add glitter as I did with these pine cones.
Another idea with a natural element would be to use small evergreen branches (or artificial pine pics) wrap the wire around them and use the same hooks I did for the plates
Hang small vintage books in the shape of a Christmas tree. Book lovers would swoon over this idea!
Hang family photos in a tree shape. Black and white photos would be especially cute! You could use washi tape to hang them.
Use your favorite ornaments or vintage ornaments similar to these in our dining room
For a beach house, you could hang starfish. Wouldn't that be so cute??
Hang Christmas cards in a tree shape as they come to your home this holiday season! Just keep adding more cards to fill up the triangular shape!
Ok, here is one last idea for our plate wall DIY Christmas tree that came from a YouTube subscriber: intertwine a set of fairy lights around the plates for added holiday cheer! Doesn't that sound perfect?
I want to see you wall Christmas tree!
If you choose one of these alternative Christmas tree ideas for your holiday decorating this year, let me know! You can email me or better yet, tag me on Instagram so I can see your Christmas tree alternative! I want to see what you come up with!
Merry Christmas to you and happy decorating!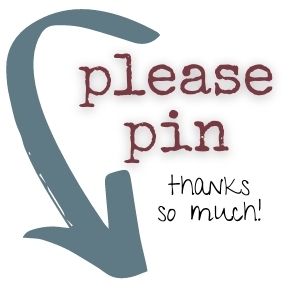 Thanks for joining our journey!
Thanks so much for joining us for this post! Join our journey so you don't miss any of the fun projects, tutorials, and inspiration that we share with you each week! You can follow us on Instagram, Facebook, and YouTube. We share even more inspiration on Pinterest!
Visit my Amazon Storefront!
Click the button below and head over to our online shop on Amazon!