Tuesday Turn About #155 Fresh Upcycled Ideas
The Intro paragraph includes a welcome and a mention of the amazing link-ups from the previous week.
Tuesday Turn About #155 Fresh Upcycled Ideas
This post may contain affiliate links, at no additional cost to you. For more information, see my complete disclosure HERE.
Weekly Photography Tip
Last week we talked about using natural light for your images. This week let's look at backlighting.
Backlighting is when the light is coming from the back of the subject. In certain situations, this can create a beautifully lit scene. Often it can create a problem with the background being bright and the subject dark. Let me explain why.
Your camera's lens cannot adjust to extreme lighting differences like your human eye can. The camera's light meter struggles with the bright background and will make the subject very dark.
The easiest way to fix this problem is to move the subject or move the camera (you handholding the camera or the tripod holding the camera) so that the subject is not backlit.
Try this the next time the scene has backlighting: move yourself (or your tripod holding the camera) so that the lighting is coming from behind the camera. You can also move the subject so that it is not backlit.
Now, let the party begin!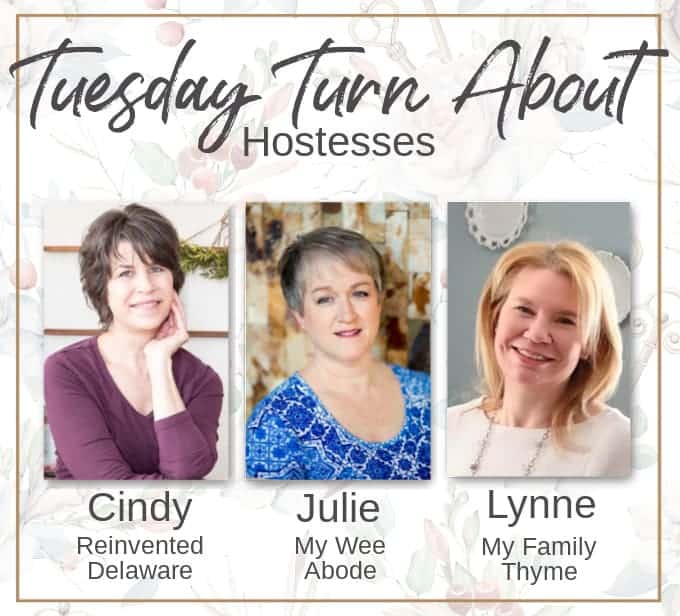 Join us on the socials!
Though not a requirement, we would love for you to join us on other platforms. Feel free to subscribe to our email lists, our Facebook pages, our Instagram accounts, and our Pinterest boards!
Let's create community!
Cindy at Reinvented Delaware
Julie at My Wee Abode
Lynne at My Family Thyme
Be sure to hop on over to Julie's blog at My Wee Abode and Lynne's blog at My Family Thyme to check out SIX additional features from Tuesday Turnabout! If you haven't been featured on Reinvented Delaware this week, you just might be featured on one of the other hosts' blog!
Decoupage Napkin Lampshade Makeover
Have you tried to decoupage with napkins yet? I've wanted to try this for a while now and Gail from Purple Hues and Me has the inspiration I need! Look at this adorable lampshade makeover! Thanks for sharing this tutorial, Gail!
Garden Ornament DIY
Are your flowers blooming in your garden yet? Then Michele from Vintage Home Designs has a lovely garden ornament DIY project to add to your floral gardens! This is a great upcycle and I can't wait to go thrifting for all the pieces to make it!
The Easy Way to Reupholster Seats and Stools
You know how much I love to replace fabric on furniture, so when I saw that Donna from An Organized Season shared this tutorial about reupholstering seats and stools I couldn't resist! This is a great step-by-step tutorial, Donna!
---
Let's start sharing! Because this is a party, we encourage all who link up to visit several other bloggers who have linked as well – comments and pins are a great way to spread the love!
Before you get started, take a look at our guidelines:
This party is for home decor and home-related posts only (recipes, organizing, DIY, crafts, etc.). Link up to 3 related posts. Please do not link up informational posts that do not relate to the topic.
If you would please not link up shops, advertising, round-ups, other link parties, or any posts promoting sales, we would appreciate it.
DO NOT PIN FROM IMAGES ON THIS PAGE (it just won't work right on Pinterest). However, please visit the original post/source and pin from there. That works perfectly!
Please make sure that your images are in a jpeg or png format. If we can't save your image, we may not be able to feature you. So sad!
By linking to the party, you give us permission to share your projects on our blogs and social media. We will always give proper credit with a no-pin image.
We're looking forward to all of your fun posts this week! Give us your best!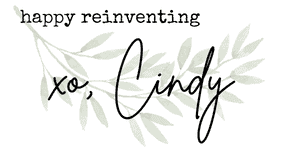 Whoa nelly – before you link up, did you read my photography tip for this week? Scroll back up and read it – You'll thank me later!