Tuesday Turn About #158 Creative Ideas & a Sweet Treat
This week's features include a great decorating idea for an antique headboard, DIY stock tank pool ideas, and a sweet treat that I can't wait to bake! Tuesday Turn About #158.
Tuesday Turn About #158 Creative Ideas & a Sweet Treat
Did you have a nice July 4th, celebrating our freedom? We had our annual family crab feast and it was amazing! A bushel of Maryland steamed crabs doesn't last long around our family crew! Our grandson had his first bite of crab meat and our soon-to-be-here grandson had his little taste of crab via his mommy!
I hope you had a lovely July 4th too!
This post may contain affiliate links, at no additional cost to you. For more information, see my complete disclosure HERE.
Weekly Photography Tip
Did you happen to see Julie's blogging tip last week? It's a good one – be sure to read it so you can prevent back-end blogging problems!
The tip she shared leads me to this week's photography tip. Are you ready?? Here it is:
Title our images!
Hold it, I will say it again a little more clearly:
Name your images!
This is one of the most important things you can do for your images and ultimately for your blog. Giving your images a name makes them searchable. Google cannot 'read' an image so you need to give that image a title to help Google help the searchers find what they are looking for.
And we want those searchers to find our blogs, right??
One of the best ways to name or title your images is with the keyword that you are using for the blog post. Name your image before your upload it to WordPress. If you skip this step you are tossing aside another opportunity to use your keyword!
Are you enjoying these photography tips each week? Let me know in the comments – I would love to hear from you! Also, feel free to share this post with your blogging buddies so they can read through the tips too!
Now, let the party begin!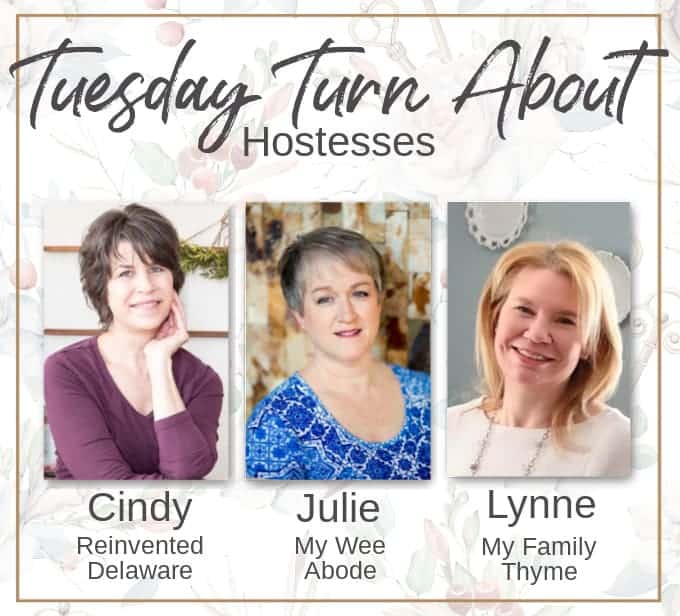 Join us on the socials!
Though not a requirement, we would love for you to join us on other platforms. Feel free to subscribe to our email lists, our Facebook pages, our Instagram accounts, and our Pinterest boards!
Let's create community!
Cindy at Reinvented Delaware
Julie at My Wee Abode
Lynne at My Family Thyme
Be sure to hop on over to Julie's blog at My Wee Abode and Lynne's blog at My Family Thyme to check out SIX additional features from Tuesday Turnabout! If you haven't been featured on Reinvented Delaware this week, you just might be featured on one of the other hosts' blog!
Repurposed Antique Headboard
Do you love to use pieces and parts from vintage furniture to decorate your home? Anna from Skylark House can show you creative decorating ideas for a repurposed antique headboard! You'll be on the lookout for one for your home!
Blueberry Lemon Lavender Bread
Doesn't the name of this bread sound amazing? Elizabeth from Pinecones and Acorns shares her delicious recipe for this summer treat!
Stock Tank Pool DIYS
Need a way to cool off this summer without the expense of a huge pool? DeeDee from Clover House gathered some fun stock tank pool ideas from the web that are just so fun!
---
Let's start sharing! Because this is a party, we encourage all who link up to visit several other bloggers who have linked as well – comments and pins are a great way to spread the love!
Before you get started, take a look at our guidelines:
This party is for home decor and home-related posts only (recipes, organizing, DIY, crafts, etc.). Link up to 3 related posts. Please do not link up informational posts that do not relate to the topic.
If you would please not link up shops, advertising, round-ups, other link parties, or any posts promoting sales, we would appreciate it.
DO NOT PIN FROM IMAGES ON THIS PAGE (it just won't work right on Pinterest). However, please visit the original post/source and pin from there. That works perfectly!
Please make sure that your images are in a jpeg or png format. If we can't save your image, we may not be able to feature you. So sad!
By linking to the party, you give us permission to share your projects on our blogs and social media. We will always give proper credit with a no-pin image.
We're looking forward to all of your fun posts this week! Give us your best!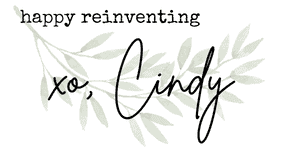 Whoa nelly – before you link up, did you read my photography tip for this week? Scroll back up and read it – You'll thank me later!