Wood Paint | Antique Pine Cupboard Reveal
Are you wondering what the best wood paint is for pine furniture? Today, I am sharing a gorgeous reveal that will answer your questions!
As an Amazon Affiliate (and other companies including Dixie Belle Paint Company), we earn a small commission on products sold through affiliate links. Your purchases through those links help support this blog at no additional cost. In purchasing the supplies we use and recommend via our links, you help to support the free tutorials we offer you and our other readers. Thank you so much! Read my full disclosure here.
where we left off…
This is where we left off in the first post. Be sure to read all the details of how we got to this point!
And don't worry about the blotchy appearance of the paint, that is a common thing with milk paint! We will get that taken care of in the next step!
paint for pine wood
In the first post, we applied two coats of Miss Mustard Seed Milk Paint. Milk paint works beautifully on antique pine and I have to say, especially on old pine.
Because the piece was sanded thoroughly, the milk paint soaked into the surface.
But then again, I am partial to the old-world look of milk paint 🙂
Here are the supplies and tools we used for this project! Thanks for purchasing what you need through our links and supporting our blog!

how to seal milk paint
After painting the two coats of Miss Mustard Seed Milk Paint in Mustard Seed Yellow, I decided to use wax as the sealer and topcoat. I have used a couple of different waxes in the past. (You can read about my favorite topcoats in this post.)
Anyway, I chose to use a product that is new to me, Miss Mustard Seed Furniture Wax in Clear. And I can tell you, I am sold on this product! It was so easy to apply and buff.
I put together this little video to show you how to wax a piece of furniture. Enjoy!
old-fashioned milk paint
And look at the results! The wax finish helps to keep the antique, old-world feel to this piece. It even gives the wood an old, time-worn feel.
As I rubbed my hand against the smooth wood, it felt as though it had been like that for years and years.
chippy paint on pine wood
Just enough chippy goodness! I love how Miss Mustard Seed Milk Paint gives a time-worn feel to wood furniture like this vintage pine cupboard!
storage options in antique pine cupboard
Look at the storage this sweet cupboard has! Think of all the pies and baked goods that were probably stored on those shelves until dinner time!
hardware on antique furniture
The older pieces often have locks on them and usually, some of the parts are missing. I like to keep them on the piece even though they no longer work. The key is missing but this lock still helps to tell the story of the piece.
BTW, can we just say how funny it is that someone locked up the goodies they stored in the cabinet?? Those pies must have been pretty special!
Here is another detail I love about this vintage pine cupboard. This vintage hook clicks into another piece under the interior shelf. The two work together to hold the left door closed.
Sorry, but I don't have a pic of the second part of this mechanism – thought I got the shot and I guess I didn't 🙁
And then there is this detail that is common on vintage furniture – a handmade wooden knob. The wooden knob can turn to hold the right door closed.
The round wood knob was used to cover the hole where the missing lock would have been.
milk paint colors
What do you think of this amazing color of paint for this pine wood cabinet? It's definitely a color that will bring warmth to any home!
Miss Mustard Seed offers some of the prettiest colors I have seen for vintage and antique furniture.
bringing it all together
I love how the handmade wood knob and the round wood knob tie in with the wood top of the vintage pine cupboard.
how to use vintage and antiques in decor
This piece could be used as intended in a kitchen for storage. I can imagine a vintage Kitchen Aid mixer sitting on top and a couple of homemade pies next to it.
This pine cupboard could be used as a baking cabinet. Baking tools and cookie sheets could be stored down below and a mixer and rolling pins could be displayed and used on the top.
vintage pine cupboard uses
Put this cupboard in a dining area and use it as a serving piece. You could store serving dishes below or displayed on top of the cupboard.
Let's think outside the box and use this piece in a guest bedroom to hold supplies for your guests. Towels and sheets below and soaps, tissues and candies displayed on the top!
And what about a bedroom to store blankets or clothing? Or how about a large bathroom to store linens and bath supplies?
Even on an enclosed porch to store paper plates and other outdoor eating supplies!
Isn't it fun to use furniture pieces in rooms that they were not necessarily intended for.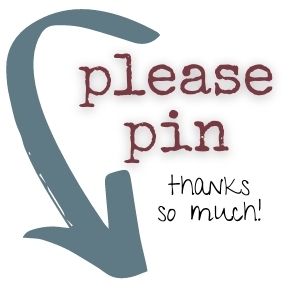 share your ideas!
I would love to know your ideas about how and where to use this piece in your home! Let's dream together in the comments below!!
I hope you enjoyed this post and the previous tutorial on painting wood with milk paint!
In case you didn't see the full tutorial on this pine cupboard, click the button below and head on over!
I've gathered the supplies and tools we used for this project!. When you purchase through our links, you are helping to support our blog and the free tutorials we offer you!
And for that, we say a big, "Thank you!"

join our journey
Thanks so much for joining us for this post! Join our journey so you don't miss any fun projects, tutorials, and inspiration we share with you each week! You can follow us on Instagram, Facebook, and YouTube. We share even more inspiration on Pinterest!