Tuesday Turn About #168 Pumpkin Bread
Do you love fall food? I know I sure do! This week I'm sharing 3 easy recipes to get you in the mindset of fall dessert bread! All of them have pumpkin and one of them has a surprise ingredient! Tuesday Turn About #168
Tuesday Turn About #168 Pumpkin Bread
This post may contain affiliate links, at no additional cost to you. For more information, see my complete disclosure HERE.
Weekly Photography Tip
How are you doing with your photography skills? I hope that these tips are helpful to you! Let me know in the comments if you ever have any photography-related questions you need an answer to! Chances are, others have the same question!
My mama always taught me to ask questions when I don't know something. It's a great way to learn so feel free to ask anytime!
This week's tip might help you if you are like me and work on several projects at the same time. The nature of my projects has me moving between them over a period of a couple of weeks.
One week I might be giving a complete makeover to a damaged piece of furniture that needs time to complete. And in the same week, I might start a front porch makeover.
With several projects going on at the same time, I need extra memory cards for my DSLR camera. My preference is to keep all of one project on a card so I switch them out as I switch to different projects. I keep the cards labeled on my desk with a Post-It Flag. I can write the name of the project on the flag and quickly change it out when I need to.
Since I shoot still shots for the blog as well as video clips for YouTube, this system helps me to keep things in order.
I hope this is helpful to you! Staying organized is key to blogging, don't you think??
BTW, if you are looking for an amazing keyword research tool, check out the one below! Just click the button!
Now, let the party begin!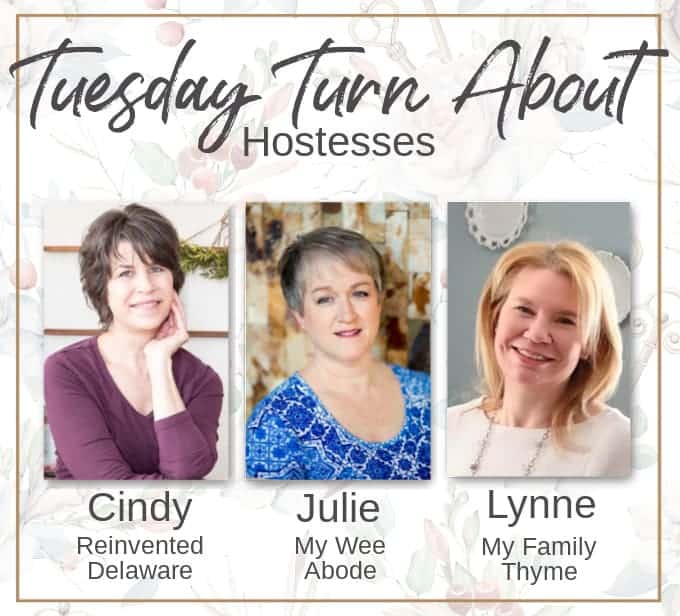 Join us on the socials!
Though not a requirement, we would love for you to join us on other platforms. Feel free to subscribe to our email lists, our Facebook pages, our Instagram accounts, and our Pinterest boards!
Let's create community!
Cindy at Reinvented Delaware
French Tufted Cushion Part One | Tufted Cushion Part Two
Julie at My Wee Abode
Give Your Dark Side Table a Light Update //
Simple Fall Decor Using Free Printable Placecards
Lynne at My Family Thyme
Simple Fall Home Decorating Ideas | Make an Easy and Inexpensive DIY Fall Wreath
Be sure to hop on over to Julie's blog at My Wee Abode and Lynne's blog at My Family Thyme to check out SIX additional features from Tuesday Turnabout! If you haven't been featured on Reinvented Delaware this week, you just might be featured on one of the other hosts' blog!
confessions first!!
Before we get started I have a confession to make!
Hubby and I are currently eating NSNG – No Sugar No Grain – in order to shed a few pounds as we age. The recipes that follow are my way of enjoying sugar and grain vicariously through images and blog posts!!
Pumpkin Apple Dump Cake
Lois from Walking on Sunshine Recipes came up with a great idea: pumpkin bread with apple crisp! She's calling it Pumpkin Apple Dump Cake and it looks delicious, doesn't it??
Moist Pumpkin Bread
Do you love a simple pumpkin bread recipe? A slice of this with a cup of coffee….oh yeah…. that sounds so yummy on a fall morning! Nora from Treat and Trick shares her version of a Moist Pumpkin Bread that you will want to make!
Pumpkin Bread with Cinnamon Sugar Topping
Can't you just smell this baking in your kitchen?? Charity from Mornings on Macedonia will get you to the point of baking this delicious-looking Pumpkin Bread with Cinnamon Sugar Topping in your oven! The eating will be all up to you!
---
Let's start sharing! Because this is a party, we encourage all who link up to visit several other bloggers who have linked as well – comments and pins are a great way to spread the love!
Before you get started, take a look at our guidelines:
This party is for home decor and home-related posts only (recipes, organizing, DIY, crafts, etc.). Link up to 3 related posts. Please do not link up informational posts that do not relate to the topic.
If you would please not link up shops, advertising, round-ups, other link parties, or any posts promoting sales, we would appreciate it.
DO NOT PIN FROM IMAGES ON THIS PAGE (it just won't work right on Pinterest). However, please visit the original post/source and pin from there. That works perfectly!
Please make sure that your images are in a jpeg or png format. If we can't save your image, we may not be able to feature you. So sad!
By linking to the party, you give us permission to share your projects on our blogs and social media. We will always give proper credit with a no-pin image.
We're looking forward to all of your fun posts this week! Give us your best!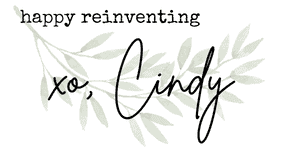 Whoa nelly – before you link up, did you read my photography tip for this week? Scroll back up and read it – You'll thank me later!