Tuesday Turn About #167 Welcome Fall
Sharing fall inspiration and DIY fall decor ideas for you to Welcome Fall! Tuesday Turn About #167.
Tuesday Turn About #167 Welcome Fall
This post may contain affiliate links, at no additional cost to you. For more information, see my complete disclosure HERE.
Weekly Photography Tip
With fall just around the corner, our homes will be getting darker earlier each day. That means finding the right amount of light for your interior shots will become more challenging.
Low light situations mean slower shutter speeds to the get depth of field we want. Often those shutter speeds will be below 1/60th of a second. I read an article once that 1/60th is the maximum a person can hand hold a camera steady enough to get a sharp shot. And that's with holding your breath!
Speeds below 1/60th will have camera shake. There is no avoiding it!!
That's one of the main reasons you need a tripod! A good-quality tripod will hold your camera steady while you get the shot you need in rooms that might not be as bright as you wish.
Take a few minutes to attach your camera to a good quality tripod and you will be able to adjust your settings manually to get the shot you want! Also, use a remote shutter control or a timer on your camera to avoid camera shake from pressing the shutter button.
Seriously, that small movement of pressing the shutter button will create a blurry shot!
I have two tripods, one for my DSLR (my 'big' camera!) that I use for still shots for my blog and one that I use on my mirrorless camera to record YouTube videos. Either would fit any DSLR.
Here is a link to my Amazon Storefront Photography Gear. Feel free to ask any questions you may have! I want to help you get the best images you can for your readers 🙂
Now, let the party begin!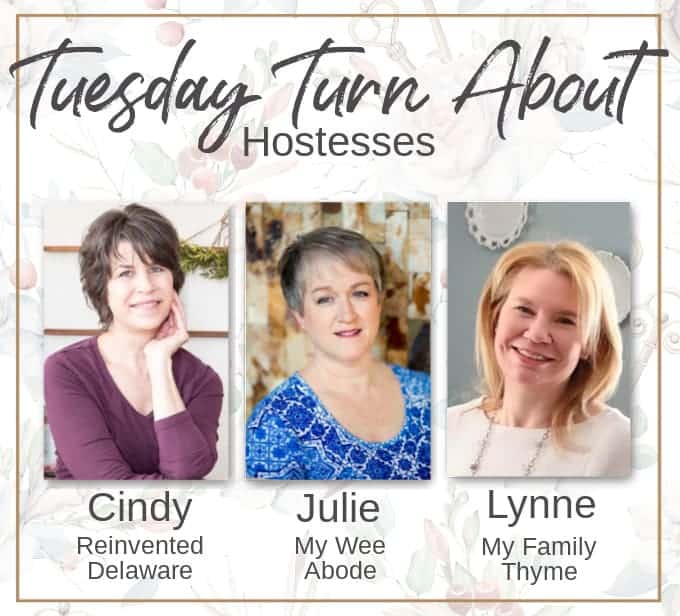 Join us on the socials!
Though not a requirement, we would love for you to join us on other platforms. Feel free to subscribe to our email lists, our Facebook pages, our Instagram accounts, and our Pinterest boards!
Let's create community!
Cindy at Reinvented Delaware
Painted Oak Furniture | Antique Church Pew
Julie at My Wee Abode
Gorgeous 15-Minute Fall Wreath // Celebrate with Free Fall Printables
Lynne at My Family Thyme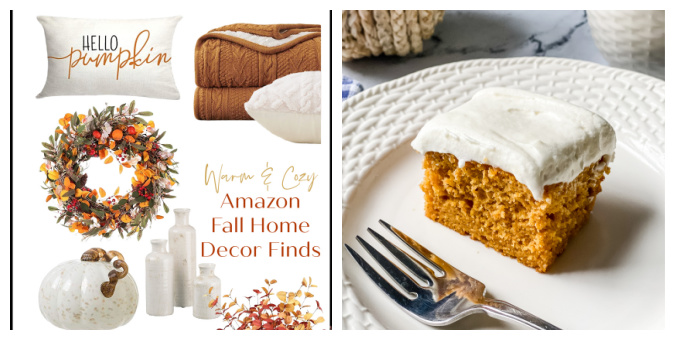 Warm and Cozy Amazon Fall Decor Finds | How to Make Perfect Pumpkin Bars
Be sure to hop on over to Julie's blog at My Wee Abode and Lynne's blog at My Family Thyme to check out SIX additional features from Tuesday Turnabout! If you haven't been featured on Reinvented Delaware this week, you just might be featured on one of the other hosts' blog!
Three Easy Faux Pumpkin Makeovers
Faux Pumpkin Makeovers?? Yeah, I'm in on this one for sure! Who doesn't love an easy makeover?? Michelle from Thistle Key Lane will show you three adorable pumpkin makeovers you can whip up in no time!
Best DIY Wooden Pumpkin Ideas
Here is another clever idea! A cutting board pumpkin! So cute, isn't it? Laura from Me and My Inklings has even more creative wooden pumpkin ideas to share with you!
Ways to Use Fall Stems in Fall Decor
Are you a fresh stem only or a faux stem only kind of decorator? Cindy from County Road 407 will show you the best of both as she shares her ways to use fall stems in fall decor!
thanks, ladies, for sharing your fall home decor projects with us!
---
Let's start sharing! Because this is a party, we encourage all who link up to visit several other bloggers who have linked as well – comments and pins are a great way to spread the love!
Before you get started, take a look at our guidelines:
This party is for home decor and home-related posts only (recipes, organizing, DIY, crafts, etc.). Link up to 3 related posts. Please do not link up informational posts that do not relate to the topic.
If you would please not link up shops, advertising, round-ups, other link parties, or any posts promoting sales, we would appreciate it.
DO NOT PIN FROM IMAGES ON THIS PAGE (it just won't work right on Pinterest). However, please visit the original post/source and pin from there. That works perfectly!
Please make sure that your images are in a jpeg or png format. If we can't save your image, we may not be able to feature you. So sad!
By linking to the party, you give us permission to share your projects on our blogs and social media. We will always give proper credit with a no-pin image.
We're looking forward to all of your fun posts this week! Give us your best!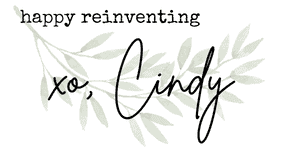 Whoa nelly – before you link up, did you read my photography tip for this week? Scroll back up and read it – You'll thank me later!