Tuesday Turn About #153 Upcycled, Repurposed and a Salad
It's good to be back after a short break last week. Sometimes regular life gets full and you have to give up something. But it's good to be back in the regular routine of things! Thanks to my co-hosts Lynne and Julie for picking up the slack for me by choosing extra features! I really appreciate it, ladies!
Tuesday Turn About #153 Upcycled, Repurposed and a Salad
BTW, coming up with a name for each link party has to be one of the hardest things I do all week! Haha! 😂😂
This post may contain affiliate links, at no additional cost to you. For more information, see my complete disclosure HERE.
Weekly Photography Tip
In my last Tuesday Turn About Link Party photography tip section, I shared the importance of having images of yourself so that your readers can get to know you better. Our readers want to see what we look like and they will feel they know us when they see us.
That brings me to this week's tip which isn't necessarily a photography tip but it does go right along with our readers getting to know us. It's this: Let them know your name and don't assume they already know it! Some readers are visiting for the first time and some may not remember your name from the last time they visited your blog.
So along with your new selfie for your blog, write a tidbit about yourself, and be sure to include your name! My blog has a short bio and image of me on each blog post that shows up in my sidebar. I don't want my readers to have to search for info about me if they are interested. I want them to feel like I am right there with them as they read and follow my tutorials. And I want them to remember my name so I include it in the sidebar bio on each blog post.
I encourage you to go back to THIS POST and read about taking selfies. Then write up a short bio, include your name and add it to your sidebar so your readers can feel like they know you!
Now, let the party begin!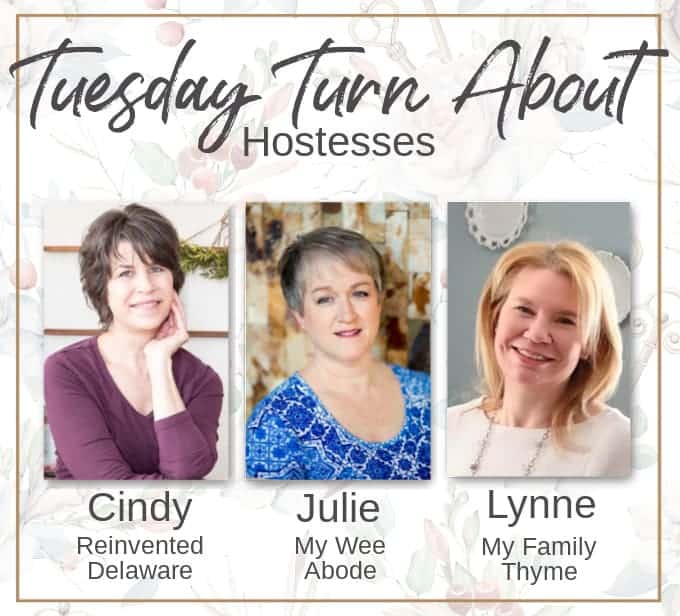 Join us on the socials!
Though not a requirement, we would love for you to join us on other platforms. Feel free to subscribe to our email lists, our Facebook pages, our Instagram accounts, and our Pinterest boards!
Let's create community!
Cindy at Reinvented Delaware
Julie at My Wee Abode
Lynne at My Family Thyme
Be sure to hop on over to Julie's blog at My Wee Abode and Lynne's blog at My Family Thyme to check out SIX additional features from Tuesday Turnabout! If you haven't been featured on Reinvented Delaware this week, you just might be featured on one of the other hosts' blog!
The Best Creamy Broccoli Salad
Do you love to have a cold side dish at your summer gatherings? I sure do – you can make them ahead and save time in the kitchen! Jen from Midwest Life and Style shares the Best Creamy Broccoli Salad that will be perfect for your next gathering!
How to Milk Paint an Old Window
You probably know that I love a good milk paint makeover here on the blog! So when I saw milk paint in the title of this post, I couldn't help myself! Joy from Artful Homemaking will show you how easy it is to milk paint a vintage window.
Making a Log Planter for Flowers
Kendra from A Proverbs 31 Wife came up with a great idea for a planter. Her Log Planter tutorial may take some time, but it's so worth it, don't you think?
---
Let's start sharing! Because this is a party, we encourage all who link up to visit several other bloggers who have linked as well – comments and pins are a great way to spread the love!
Before you get started, take a look at our guidelines:
This party is for home decor and home-related posts only (recipes, organizing, DIY, crafts, etc.). Link up to 3 related posts. Please do not link up informational posts that do not relate to the topic.
If you would please not link up shops, advertising, round-ups, other link parties, or any posts promoting sales, we would appreciate it.
DO NOT PIN FROM IMAGES ON THIS PAGE (it just won't work right on Pinterest). However, please visit the original post/source and pin from there. That works perfectly!
Please make sure that your images are in a jpeg or png format. If we can't save your image, we may not be able to feature you. So sad!
By linking to the party, you give us permission to share your projects on our blogs and social media. We will always give proper credit with a no-pin image.
We're looking forward to all of your fun posts this week! Give us your best!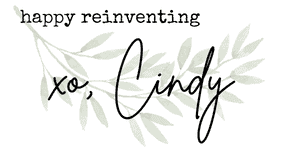 Whoa nelly – before you link up, did you read my photography tip for this week? Scroll back up and read it – You'll thank me later!