Front Porch Refresh Spring & Summer
Easy decor ideas I use to give our front porch a refresh for spring and summer! Join me as I share our front porch with a simple makeover!
Be sure to watch the video tour of our front porch! You'll see it later in this post!
The following post may contain affiliate links. If you click and then buy something, I will make a small commission at no additional cost to you! Thank you for supporting my blog. full disclosure here.
front porch makeover
Are you like me? Do you love to be out on your front porch?
Hubby and I spend a lot of our evenings right here. We live in the country and there is a wooded area directly across from our home. Our view is a lovely patch of tall trees and the sounds from the birds singing just drift through to our porch.
By early spring, our front porch was covered in pollen. We even saw pollen clouds this year and I can't say we have ever seen a pollen cloud. Have you seen one of these pollen clouds?
The pollen covered everything in a heavy yellow powder.
easy front porch decor
You'll see how I prepped our front porch for this easy makeover in the video below but here are a few scenes after the refresh that I thought you might enjoy.
The lampshade hanging light was a project that I shared here on the blog. You'll love making this easy hanging lampshade light for your own front porch.
We painted the floors last year and love the look so much that we will not be adding a rug this year. The floor stencil was easy and it has held up so well!
front porch table
So many of you have asked about how we made this table. Unfortunately, hubby made this table long before I was blogging! He and I will have to find another vintage milk can to turn into a table and I will be sure to share it with you when we do!
In the meantime, you can see how I gave this sweet little table a makeover last year.
outdoor planter ideas
In late April this year, I was so excited for spring to come that I started buying plants. Actually, I only bought pansies because our spring was cooler than usual. Recently, we went to our local nursery called Eastcoast Perennials and brought home all sorts of new plants including the three lavenders, lambs ear, yellow begonia, hostas, and torenia.
The vintage wagon is a piece we have had for years. In fact, I don't even remember buying it! The step ladder is another recent upcycle here on the blog.
front door decor
Speaking of recent projects here on the blog, this picnic basket was a big hit! It was only a couple of dollars because the handle was hanging on by a thread.
We fixed it up and stuck some faux lavender in it and I think it looks great on the door!
By the way, I'm pretty sure I will be painting my front door soon. The door mat will get a little love shown to it as well in a coming post. Be sure to sign up for my email updates so you don't miss any of the upcoming tutorials!
Handy tip: Use your Notes App!
Many of the items on our front porch have been sourced from our local thrift stores, auctions, and vintage shops. Be sure to keep a list of ideas and pieces to look for on your notes app on your phone. Review the list before you head out to yard sales and thrift stores!
front porch decor
Here are some similar home decor pieces I have gathered for you so that you can create a similar look for your front porch! I'm especially loving the bright yellow pillows so I gathered several for you to choose from!
Use the links below to purchase some similar home decor pieces that I have used. You are helping to support this blog and all the free tutorials we offer here! Thanks so much!😊

YouTube video tour
Here is a quick video tour of our front porch makeover! I hope you enjoy it!
more inspiring posts!
Here are a few more tutorials for you!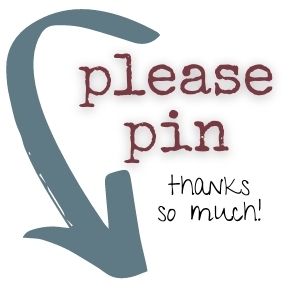 Pin the image below to your home decor and furniture boards! Just click the pin button at the top left corner!
Thanks for joining our journey!
Thanks so much for joining us for this post! Join our journey so you don't miss any of the fun projects, tutorials, and inspiration that we share with you each week! You can follow us on Instagram, Facebook, and YouTube. We share even more inspiration on Pinterest!
Visit my Amazon Storefront!
Click the button below and head over to our online shop on Amazon!