Tuesday Turn About #163 Fresh Starts
This week is all about fresh starts! We have a post to inspire you to establish a morning routine to kick start each day with a fresh start. I'm also featuring two furniture makeovers that gave two blah-looking tables a fresh start! Tuesday Turn About #163 Fresh Starts.
Tuesday Turn About #163 Fresh Starts
This post may contain affiliate links, at no additional cost to you. For more information, see my complete disclosure HERE.
Weekly Photography Tip
This week's tip comes to you via my own mishap! You're welcome!!
Today, I was editing a video for my YouTube channel and I came across some footage that was out of focus. Agh. The project is finished so I can't go back and reshoot the video. It's not the end of the world of course, but I like to show sharp videos as well as sharp images.
I created my own problem by not checking my settings before starting to record. I made an assumption that the settings were the same as the last time I shot a video.
Big mistake Cindy!
If I had taken the minute it takes to check my settings, I could have avoided the problem and my viewers would have had a sharp video to watch.
So I thought I would share my mishap with you as a gentle reminder to always check your camera settings! Don't do what I did and assume they are the same as where you left off!
BTW, that video will go live on Wednesday of this week but you can watch another video we shared last week. I think you will enjoy it – hubby and I recorded our trip home from Haven Conference! We also did some thrifting that you might enjoy seeing!
Now, let the party begin!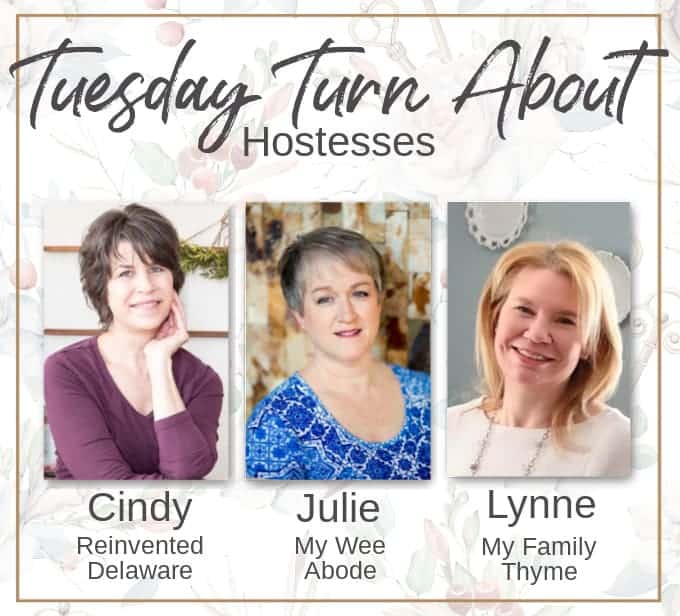 Join us on the socials!
Though not a requirement, we would love for you to join us on other platforms. Feel free to subscribe to our email lists, our Facebook pages, our Instagram accounts, and our Pinterest boards!
Let's create community!
Cindy at Reinvented Delaware
Upcycle an Old Desk | Farm table Makeover with Milk Paint
Julie at My Wee Abode
How to Install the Best Chair Leg Glides // DIY Velvet Pumpkins Just Like the Pros
Lynne at My Family Thyme
How to Make a Simple Fall Simmer Pot | How to Help Your Child Find Just Right Books
Be sure to hop on over to Julie's blog at My Wee Abode and Lynne's blog at My Family Thyme to check out SIX additional features from Tuesday Turnabout! If you haven't been featured on Reinvented Delaware this week, you just might be featured on one of the other hosts' blog!
No Morning Routine – Start One Today
We all have tasks, responsibilities, and projects we want to accomplish each day, don't we? Donna from An Organized Season can help you start off your day on the right foot so that you can accomplish all that you want to do each day! Thanks, Donna for sharing your inspiration for a morning routine!
How to Save a Damaged Vintage Table
Do you love a good furniture makeover? Then you and I are friends! Just kidding – of course, we are friends! Maria from Pure Happy Home loves a furniture makeover and she shares a beautiful table makeover over on her blog! Thanks, Maria, for an easy furniture makeover!
Using Clay-Based Paint Like an Artis
Yes, you read that right – clay-based paint!! Shannon from Wise Owl Furniture shares this amazing table makeover and she describes the artistic process she used to get these fabulous results! Thanks, Shanon, I'm so inspired!
---
Let's start sharing! Because this is a party, we encourage all who link up to visit several other bloggers who have linked as well – comments and pins are a great way to spread the love!
Before you get started, take a look at our guidelines:
This party is for home decor and home-related posts only (recipes, organizing, DIY, crafts, etc.). Link up to 3 related posts. Please do not link up informational posts that do not relate to the topic.
If you would please not link up shops, advertising, round-ups, other link parties, or any posts promoting sales, we would appreciate it.
DO NOT PIN FROM IMAGES ON THIS PAGE (it just won't work right on Pinterest). However, please visit the original post/source and pin from there. That works perfectly!
Please make sure that your images are in a jpeg or png format. If we can't save your image, we may not be able to feature you. So sad!
By linking to the party, you give us permission to share your projects on our blogs and social media. We will always give proper credit with a no-pin image.
We're looking forward to all of your fun posts this week! Give us your best!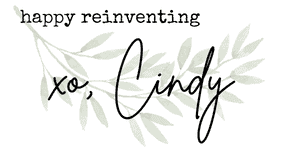 Whoa nelly – before you link up, did you read my photography tip for this week? Scroll back up and read it – You'll thank me later!