Tuesday Turn About #137 Wardrobes and Candles
We had a great turnout at this week's link party! So many amazing bloggers decided to share 200 posts! They linked up their projects, inspiration, recipes, and crafts to share with us!
Thank you so much! It made my little 'debut' so exciting!
Blogging Friends, you rock with ideas!!
Having so many join us made it kinda hard to pick my features. Julie and Lynne had a hard time too. There were so many to choose from.
Before we look at the features for this week, let's get some helpful tips!
This post may contain affiliate links, at no additional cost to you. For more information, see my complete disclosure HERE.
Weekly Photography Tip
Photography is one of the most important aspects of blogging. Yes, yes I know we write lots of words too!
But without beautiful images, our words would fall flat. If nothing else, the images help us to tell our story. Whether that story is a tutorial like we share here each week, showing the steps in a recipe, or teaching how to coordinate colors in a room
Images are one of the most important aspects of blogging. I'm hoping to share photography tips for bloggers here on Tuesday Turn About. Be sure to stop in each week to hear the tip!
My first tip is to make sure your image is tack sharp. Learn how to move your focus point and place it on the subject of your image.
Most DSLRs have an LCD monitor (screen) that you can access the focus point. Frame your shot using the LCD screen and then touch the screen in the area you want the camera to focus on!
Be sure to hop on over to Julie's blog at My Wee Abode and Lynne's blog at My Family Thyme to check out SIX additional features from Tuesday Turnabout! If you haven't been featured on Reinvented Delaware this week, you just might be featured on one of the other hosts' blog!
Now, let the party begin!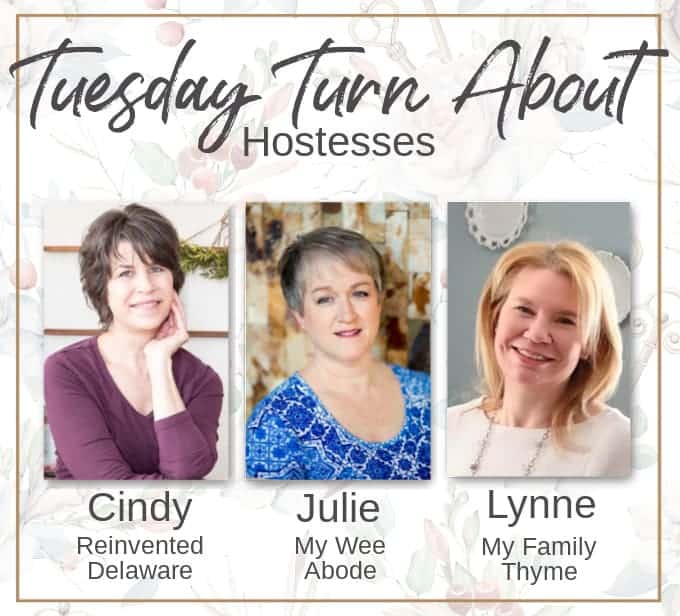 Join us on the socials!
Though not a requirement, we would love for you to join us on other platforms. Feel free to subscribe to our email lists, our Facebook pages, our Instagram accounts, and our Pinterest boards!
Let's create community!
---
Cindy at Reinvented Delaware
---
Julie at My Wee Abode
---
Lynne at My Family Thyme
---
New Purpose for an Old Magazine Rack
Have you ever seen a magazine rack like this one?? Kristin from Fifth Sparrow No More found this one but it didn't start out looking this good! Great makeover on a unique piece Kristin!
How to Make Beeswax Candles
Handmade beeswax candles have been on my project bucket list for a long time. Joy from Artful Homemaking has a great step-by-step tutorial. She even includes a video in this tutorial! Thanks, Joy! I'm going to give this a try!
Amazon Capsule Wardrobe Ideas
Could picking out new clothes be any simpler than a capsule wardrobe guide like this one? Seriously, I'm the world's worst shopper. No worries Melissa from Everyday Savvy has already done the hard part! Thanks, Melissa!
DIY Decoupage
Tammy from White Lilac Farmhouse knocked it out of the park with this fun DIY decoupage project, didn't she?? You have to pop over to her post to see how fun this project is and then you will be on the lookout for your own dress form! Awesome work Tammy!
---
Let's start sharing! Because this is a party, we encourage all who link up to visit several other bloggers who have linked as well – comments and pins are a great way to spread the love!
Before you get started, take a look at our guidelines:
This party is for home decor and home-related posts only (recipes, organizing, DIY, crafts, etc.). Link up to 3 related posts. Please do not link up informational posts that do not relate to the topic.
If you would please not link up shops, advertising, round-ups, other link parties, or any posts promoting sales, we would appreciate it.
DO NOT PIN FROM IMAGES ON THIS PAGE (it just won't work right on Pinterest). However, please visit the original post/source and pin from there. That works perfectly!
Please make sure that your images are in a jpeg or png format. If we can't save your image, we may not be able to feature you. So sad!
By linking to the party, you give us permission to share your projects on our blogs and social media. We will always give proper credit with a no-pin image.
We're looking forward to all of your fun posts this week! Give us your best!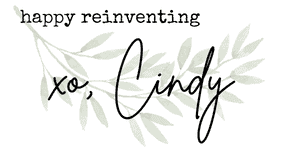 ---
Whoa nelly – before you link up, did you read my photography tip for this week? Scroll back up and read it – You'll thank me later!
INSERT INLINKZ CODE BELOW!