Tuesday Turn About #174 Vintage Decorating and Cookies
This week we are featuring ideas to decorate your home with vintage finds. We also are sharing a sweet treat! Tuesday Turn About #173 Vintage Decorating and Cookies.
Tuesday Turn About #174 Vintage Decorating and Cookies
This post may contain affiliate links, at no additional cost to you. For more information, see my complete disclosure HERE.
Weekly Photography Tip
Well, my friends, it has been a day. Omgoodness, who am I kidding? It's been a crazy few weeks. Let's just say, I've had to do a lot of thinking and I feel like my brain is about to bust!
It's nothing serious but you bloggers will understand that the back end of blog work can be really challenging. At least for me, it is.
But finally, my DSLR photography e-book is available! I've worked for days trying to get it to this point and the day is finally here!!
There are still some details I am working on. The sales page is a mess!
Maybe I should have waited until it was all set but one of the things I try to do here on my blog, my socials, and in my life is to be real.
And that means showing up messy.
I hope you can relate!
Anyway, if you want to improve your photography skills, then you will love this e-book! I've stuffed it full of information that will help you. I've also included a printable guide in the back of the book, especially for your camera bag!
Click the link below to head over to my shop! The book is on sale right now and will be for the next couple of weeks so don't wait long before you grab it!
By the way, if you need a little chuckle, visit my shop page by clicking the Shop tab in the menu bar at the top. It's a serious mess over there!! You might be bombarded with an email sign-up pop-up form that I can't get rid of yet. But hey, who's lookin'??
my camera gear

Now, let the party begin!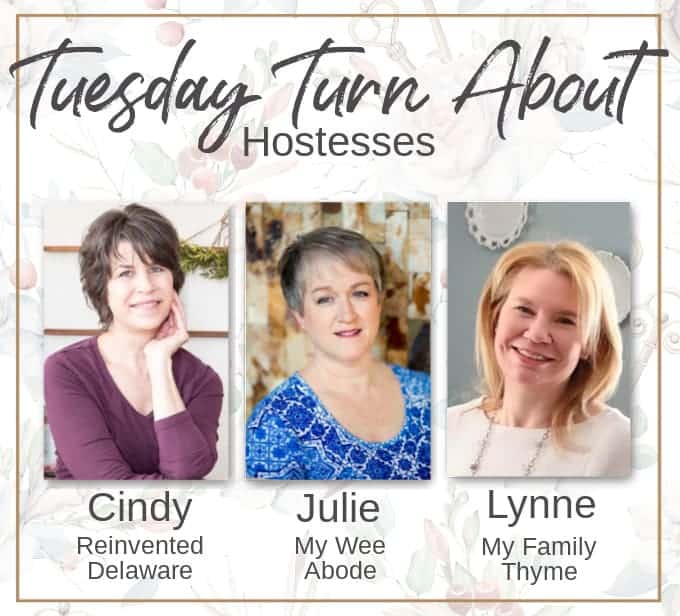 Join us on the socials!
Though not a requirement, we would love for you to join us on other platforms. Feel free to subscribe to our email lists, our Facebook pages, our Instagram accounts, and our Pinterest boards!
Let's create community!
Cindy at Reinvented Delaware
Chicken Corn Butternut Squash Chowder | Repurposed Thrift Store Finds for Fall
Julie at My Wee Abode
How to Make Stretch Velvet Acorns the Easy Way //
Three Year Review on Contact Paper Countertops
Lynne at My Family Thyme
Favorite Holiday Decor from Target | Simple DIY Holiday Jar Floating
Be sure to hop on over to Julie's blog at My Wee Abode and Lynne's blog at My Family Thyme to check out SIX additional features from Tuesday Turnabout! If you haven't been featured on Reinvented Delaware this week, you just might be featured on one of the other hosts' blog!
Decorating with Antique Wood Totes
Vintage totes are one of my favorite home decor pieces to find. Kristin from White Arrows Home uses this one filled with gourds and pumpkins for her fall decor.
Decorating with Antique Wood Totes.
Architectural Salvage Decorating Ideas
Do you love to use vintage architectural salvage pieces when decorating your home? I sure do! Kim from Farmhouse to Florida shares some great ideas on her blog!
Architectural Salvage Decorating Ideas
Peanut Butter Cookies
Ok, so we can't be all about vintage decorating when we see a plate of peanut butter cookies that look this delicious! Arlene from Flour on My Face whipped these cookies for us to drool over!
---
Let's start sharing! Because this is a party, we encourage all who link up to visit several other bloggers who have linked as well – comments and pins are a great way to spread the love!
Before you get started, take a look at our guidelines:
This party is for home decor and home-related posts only (recipes, organizing, DIY, crafts, etc.). Link up to 3 related posts. Please do not link up informational posts that do not relate to the topic.
If you would please not link up shops, advertising, round-ups, other link parties, or any posts promoting sales, we would appreciate it.
DO NOT PIN FROM IMAGES ON THIS PAGE (it just won't work right on Pinterest). However, please visit the original post/source and pin from there. That works perfectly!
Please make sure that your images are in a jpeg or png format. If we can't save your image, we may not be able to feature you. So sad!
By linking to the party, you give us permission to share your projects on our blogs and social media. We will always give proper credit with a no-pin image.
We're looking forward to all of your fun posts this week! Give us your best!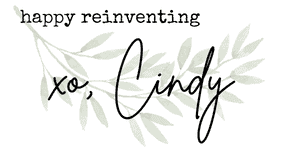 Tuesday Turn About Link Party runs from Tuesday 6 pm EST to Saturday 1 am EST. Join us during those times each week!
Whoa nelly – before you link up, did you read my photography tip for this week? Scroll back up and read it – You'll thank me later!