I just looked at my calendar and saw the date.
August 19th
Omgoodness, the last few weeks have been a whirlwind and I am trying to get my head on straight.
I'm not complaining by any means! Life is full and I am thankful for that! It's reminding me to count my blessings and not to begrudge them!
Let me just recap in case you are interested:
July 20-24 traveled to Atlanta GA for a blogging conference and learned a ton of great information that will help me to bring you better content
July 24-29 traveled home from the conference and enjoyed vacation time with my hubby (you can watch this YouTube video about our vacation and some of the thrifting we did!)
our second grandbaby was born while we were traveling home – he was three weeks early and is doing great after a two-week stay in the NICU!!
that sweet bundle was born while we were in crazy Friday traffic in the DC area, and I was crying tears of joy and showed my hubby his pic on my phone….we missed our turn! no biggie, it only changed our ETA by 10 minutes thanks to navigation!
we are closing our vendor booth at the end of August and the 50% off sale is keeping us hopping – everything is almost gone
blogging, blogging, blogging! I love my job 🙂
spent one week with the new bundle when he came home from the NICU 🙂
back home and making new plans for the upcoming season of full-time blogging!
Let me say this again – I'm not complaining about the busyness of life! These are all blessings and I am grateful!!
latest DIY projects
We've kept up with projects and with blogging about those projects for you! We really do love to share the process we take for the makeovers we do here. And we hope you enjoy them and benefit from the tutorials as well!
Here are some of the projects we have been up to lately. Just tap the images to see the post!
Come back here by clicking the go back arrow in your browser 🙂
YouTube videos
We also recorded a couple of videos for you!
This video – Creative Thrift Store Makeovers – is full of fun and easy projects that you will enjoy. You'll also see a little bit of the way I work in my workshop too!
Tap the image below to watch the videos!
While on vacation after the blogging conference, we recorded our thrift shopping adventures for you to watch!
Click the image below to watch the video – I'll show you some of the weird things you find in thrift stores!
fall weekend shopping
Has fall been on your mind lately? It has been on my mind and I am wanting to spruce up our home for the autumn season.
Have you seen the amazing fall home decor at Target this year? Here are just a few of the home decor pieces I've come across. Some of these are in my Target shopping cart now!
Gathered are linens for your kitchen, candles, pillows, a couple of throw rugs, and faux florals. You can shop these items by clicking the images!

one for the road
This boho-style thrift store table has been a huge hit on Google Search. The last time I checked about 60K people enjoyed reading this post!
You won't regret checking it out along with them! Just tap the image to see the post!
---
Visit my Amazon Storefront!
Click the button below and head over to our online shop on Amazon!
Hope you have a great weekend my friend!
Until next time…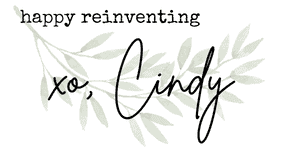 ps
Thanks so much for joining us for this post! Join our journey so you don't miss any of the fun projects, tutorials, and inspiration that we share with you each week! You can follow us on Instagram, Facebook, and YouTube. We share even more inspiration on Pinterest!
Shop for all your paint
supplies here!
Dixie Belle has what you need for your next project!