Tuesday Turn About #150 Plants and Paint
Chuckling at myself as I read the title I just wrote! There is nothing like trying to find a connection between planting a garden and refinishing a piece of furniture! Haha!
Anyway, I have some amazing features to share with you today! An indoor succulent garden, an outdoor garden for a small area, and of course, a furniture makeover!
Tuesday Turn About #150 Plants and Paint
This post may contain affiliate links, at no additional cost to you. For more information, see my complete disclosure HERE.
Weekly Photography Tip
This week let's chat about lenses for your DSLR camera. One of the great things about having a DSLR (I call it my 'big camera') is that you can change out the lenses depending on the look you are going for. Cameras often come with a kit lens that will hold you over until you can save up for a better quality lens.
A higher-quality lens can offer better aperture settings (think aperture settings like 1.8 and 2.8) which can create more background blurriness. It can also allow for faster shutter speeds.
This is a question I have been asked many, many times over the past 20 years of shooting with a DSLR (I started pre-digital with a film camera!)
"What kind of lens should I buy?"
And I always say the best you can afford right now. I also recommend paying cash and avoiding paying on credit if it is possible.
After saying that, I tell each one who asks to purchase a 50mm 1.8 'Nifty Fifty' lens. This lens is a workhorse for around $125 (Canon brand) Since the lens opens up to a 1.8 aperture, it creates lovely blurriness in backgrounds.
If you can stretch your business dollars, I recommend getting the 50mm 1.4 lens. It doesn't sound like much of a difference but the aperture can really open up on this lens. It is around $399 and it is something to consider.
I started off with a 50mm 1.8 and used it for years while I saved up for the 50mm 1.4. Then I sold the 1.8 for almost the same price I paid for it originally! That helped to pay for the 1.4 🙂
Now, let the party begin!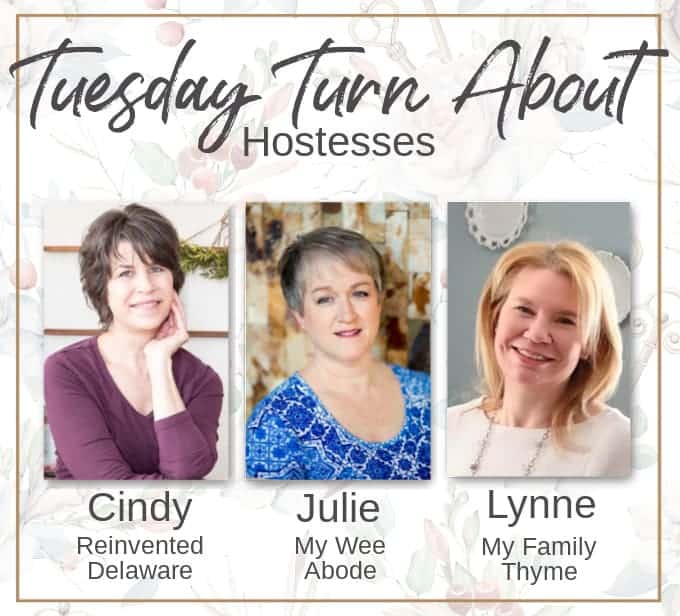 Join us on the socials!
Though not a requirement, we would love for you to join us on other platforms. Feel free to subscribe to our email lists, our Facebook pages, our Instagram accounts, and our Pinterest boards!
Let's create community!
Cindy at Reinvented Delaware
Julie at My Wee Abode
Lynne at My Family Thyme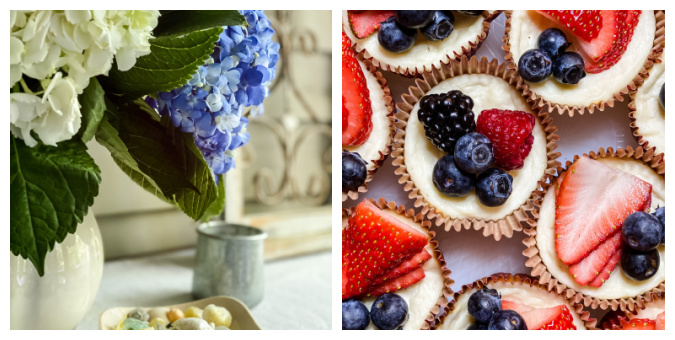 Be sure to hop on over to Julie's blog at My Wee Abode and Lynne's blog at My Family Thyme to check out SIX additional features from Tuesday Turnabout! If you haven't been featured on Reinvented Delaware this week, you just might be featured on one of the other hosts' blog!
Succulent Garden DIY
Do you love to garden but space and time limit you? Then you will enjoy this post from Melba at Cocoon Raw. This adorable and easy succulent garden will help to fill your gardening needs without a lot of work!
Flower Bed Ideas for Small Spaces
We all have a small area somewhere in our yards that could use a little attention. Sonya writes over at SonyaBurgess.com and in this post, she will show you how to plan and plant flower beds for small spaces! She'll also shares an uninvited guest she came across while planting her garden!
Vintage Buffett Makeover
Niky from The House on Silverado shares this gorgeous vintage buffet makeover and I just had to share it with you! Furniture makeovers are one of my favorite things and Niky has a great tutorial for this lovely piece!
---
Let's start sharing! Because this is a party, we encourage all who link up to visit several other bloggers who have linked as well – comments and pins are a great way to spread the love!
Before you get started, take a look at our guidelines:
This party is for home decor and home-related posts only (recipes, organizing, DIY, crafts, etc.). Link up to 3 related posts. Please do not link up informational posts that do not relate to the topic.
If you would please not link up shops, advertising, round-ups, other link parties, or any posts promoting sales, we would appreciate it.
DO NOT PIN FROM IMAGES ON THIS PAGE (it just won't work right on Pinterest). However, please visit the original post/source and pin from there. That works perfectly!
Please make sure that your images are in a jpeg or png format. If we can't save your image, we may not be able to feature you. So sad!
By linking to the party, you give us permission to share your projects on our blogs and social media. We will always give proper credit with a no-pin image.
We're looking forward to all of your fun posts this week! Give us your best!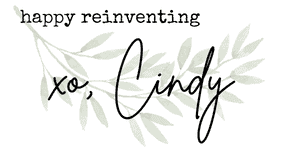 Whoa nelly – before you link up, did you read my photography tip for this week? Scroll back up and read it – You'll thank me later!