Thanks for joining me today! If I haven't mentioned it in a while, I'm so thankful to you for subscribing to my blog, reading my posts, and watching my YouTube videos.
Because of you, I have a job.
Seriously I mean that! Because you are interested in the projects, topics, and information that I share, I am able to continue to write about those things!
Really this is a team effort isn't it? You want to see this kind of info and I want to share this kind of info. I write about the info that you are interested in and you read and share the info I write!
That's a good team effort!
along the journey
This weekly post has been a challenge for me to keep up with. Sometimes we need something new to get us started again.
You know how it is when you want to start exercising and you take yourself to Walmart and buy new clothes to exercise in?
Walking shoes, leggings, brightly colored tops.
You know the drill. Buying new clothes can spark your motivation to exercise.
That's what I'm trying here. I've given this weekly post a new name (previously called All Things Vintage) and I've changed up the format a bit.
The new name has been in the back of my mind since I started this blog. I wanted readers to join me on the journey of repurposing, refinishing, and restyling home decor and furniture.
I wanted people to see that you could take the old and make it new again. The new name 'Along the Journey' suits this weekly post because I want you to join me on this journey of making pieces for the home new again.
It's still a work in progress but at least it's done for this week! You're bound to see more changes in the coming weeks as I get into a rhythm. 😊
recent projects and posts
We've been focused a lot on fall decor and projects lately. Fall is such a beautiful season and it's the kick-off for all sorts of seasonal decorating.
Like this wreath that I found at one of my local thrift shops.
This wreath started out looking pretty tired and we gave it a fresh look.
We also upcycled several thrift store projects with a fall theme. This riser is one of my favorite home decor pieces to create.
Click the images to see the projects!
We also started to think about Christmas. I know it feels early but as a blogger who teaches how to do DIY projects for the seasons, I have to get these posts to you in time so that you can actually complete them!
Here are two that I think you will enjoy! We have more Christmas projects coming soon. Including one that reminds me of my childhood!
our YouTube videos
We're talking about fall DIY projects over on YouTube too! You might be the type that likes to watch the process so we've made a couple of videos for you!
Just click the images below to watch! Go ahead and subscribe while you are over there so you don't miss any videos.
I have some coming up soon. In fact, I filmed one today of a thrift store shopping trip for a couple of thrift store upcycles for Christmas.
fall inspiration from the web
I've met some of the most talented women on the internet since starting my blog and YouTube channel. You're going to enjoy their ideas as much as I do!
I've gathered some of their posts and projects for your inspiration!
Just click the links below!
Walmart Fall Fashion
If you know me then you know I'm not a huge fan of shopping. But I do need to purchase new clothes now and then!
Walmart has really upped its game in the women's clothing line. Especially if you shop online. They have more available online than they do in the stores.
Here are a few things I found that will be coming to my closet for the fall!

---
Visit my Amazon Storefront!
Click the button below and head over to our online shop on Amazon!
Hope you have a great weekend my friend!
Until next time…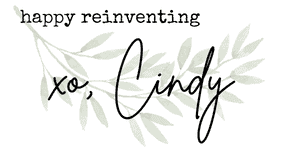 Shop for all your paint
supplies here!
Dixie Belle has what you need for your next project!